Xiaomi Note will be bigger than the iPhone6 plus and priced at around 4000 RMB (645.43 USD)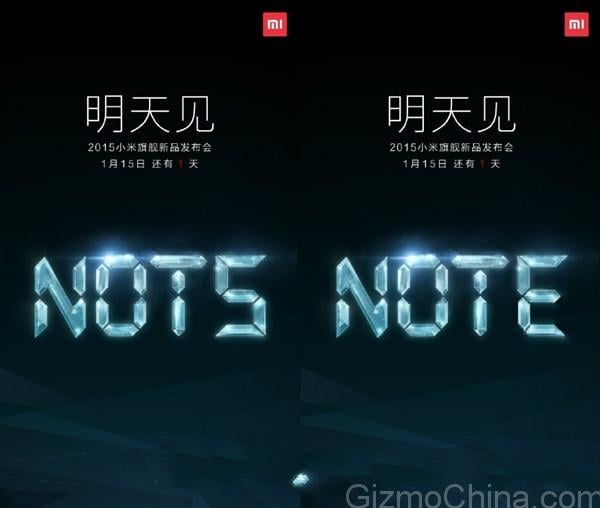 It is going to be a serious month for Xiaomi as they are preparing to release new cell phones to compete with other companies. Recently, some photos were posted online. These photos are said to have been taken using the upcoming Xiaomi Mi5.
This afternoon, a staff member of Xiaomi revealed in his Weibo account that Xiaomi's new flagship phone would be "almost twice as expensive as the Xiaomi Mi4". In other words, it should cost somewhere around 4000 RMB. Nevertheless, he said that users will definitely flock stores to get their hands on it. This flagship phone is none other than Xiaomi's upcoming Xiaomi Note (not to be confused with the Xiaomi Red Mi Note).
It has already been confirmed today that Xiaomi named its new phone the "Xiaomi Note." Now, the question is, how big is its display screen? iSuppli Corp.'s Chinese Studies Director, Kevin Wang, has just posted in his official Weibo account the following message: "The phone's original name is the Xiaomi Note, but is also called the Midada. It is also bigger than the 6 Plus!" In other words, the Xiaomi Note's display screen must be more than 5.5 inches. It should be somewhere between 5.5 inches and 6 inches. It is most likely going to be 5.7 inches.
It is important to note, however, that because the iPhone 6 Plus' screen-to-body ratio is pretty bad, its actual size should surpass other phones with similar display screen sizes. As a result, do not expect the Xiaomi Note's actual size to surpass it.
As for the specifications, the Xiaomi Note is expected to use a 1080p display screen and the Qualcomm Snapdragon 801 processor. It is also said to have 3GB RAM and a 13mp camera. It is also expected to receive a higher benchmark score than the Xiaomi Mi4.
Source: MyDrivers
[socialpoll id="2246312″]