OnePlus One Bamboo Mat finish cover spotted
OnePlus One was probably the best smartphone of 2014 when it came to specifications and pricing. The company has constantly made sure that their users are happy with the device by releasing accessories like earphones, back covers etc. Today, we have spotted yet another cover that will probably be released by the company soon.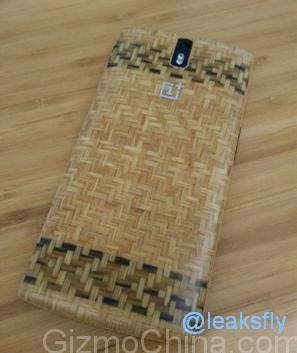 Once again, its the leakster with the twitter handle, @leaksfly who revealed a set of images which is said to be of a new back cover that will be released soon.The pictures, which we have added below shows off a new bamboo mat finish.
#OnePlus One Bamboo Mat finish covers coming soon pic.twitter.com/T7olUxlkca

— leaksfly (@leaksfly) January 15, 2015
The source didn't reveal whether it would feel like the real bamboo, but it looks like it just a finish and not made from the real material. Still, at least in the pictures, the cover looks quite cool and will definitely look great on the OnePlus One smartphone. Unfortunately, we don't know any more details on the cover like when it will be released, but stay tuned for more updates.
We personally like the OnePlus One's rough sandstone black finish, but in the long term, its always better to have an extra set of back covers. There are already many different covers available for the device and if this is true, then we will have one more option to choose from.
So, do you like this leaked bamboo mat finish covers for the OnePlus One?