Xiaomi Mi Note Plus Leaked on Antutu
The Xiaomi has just announced their two flagship phablet devices – the Mi Note and the Mi Note Pro, which pack top notch specs, which include the almighty Snapdragon 810 64-bit chip, 2k 1440×2560 pixels screen, 4 GB of Ram, 64 GB of storage, Hi-Fi audio chip and other stuff (we are talking the Pro version here).
However, it seems that Xiaomi has something more to show for the public and two devices were not enough. Well, at least this is what Antutu database says.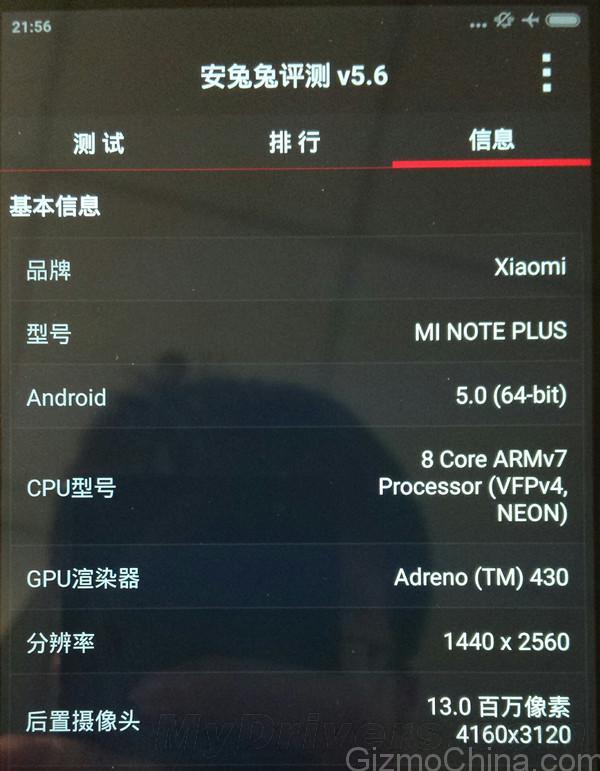 According to this information on Antutu database, the Xiaomi has the Note Plus version in its pipeline. As you can see from the specs, the device will come with the Android 5.0 out of the box with the MIUI skin on top of that. Also, it will pack the 8 core chip, which is most likely the Snapdragon 810, Adreno 430 GPU, 2k 1440×2560 pixels screen, 13mp camera.
From the above mentioned specs we can see that it will be almost identical device as the the Mi Note Pro. That keeps us wondering why the Xiaomi decided to release one more version of its phablet portfolio and how different it will be.