Meizu M1 Mini To Have 3 Different Editions!
There have been some leaks lately about the upcoming Meizu M1 Mini device, which should be released by the company soon. First of all, we've heard of the colour options and the camera. Also, we have seen the device in flesh and blood (which is quite similar to the iPhone 5s in looks). Finally, we know that it may spot a very compact 4.7 inches display.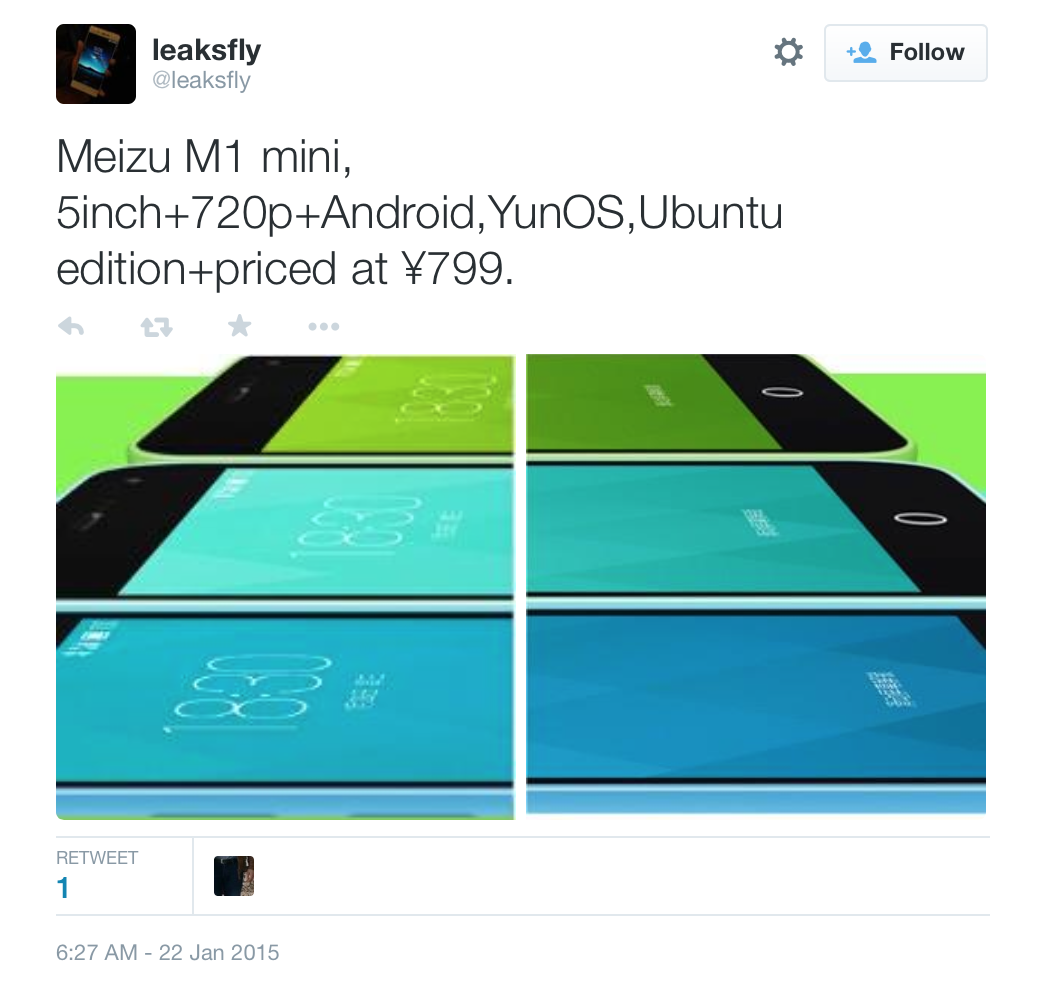 This time around, again, thanks to the @leaksfly, who has recently leaked a lot of information regarding M1 Mini and the upcoming HTC One M9 flagship, we have some more interesting info regarding a this compact device offering by the Meizu.
Right now, it is said that the device will spot a bit bigger, 5 inches screen. What is more, the Meizu M1 Mini may have the resolution of 720p. It may sound a bit of a let down, but still, we expect the display to be crisp enough for the price point.
What is more interesting, however, is the fact there there may be 3 different editions of the device, one being run by the Android (most likely with the Meizu's proprietary skin on top of that), another by the YunOS (the OS currently used on some devices in China) and the last one by the Ubuntu OS.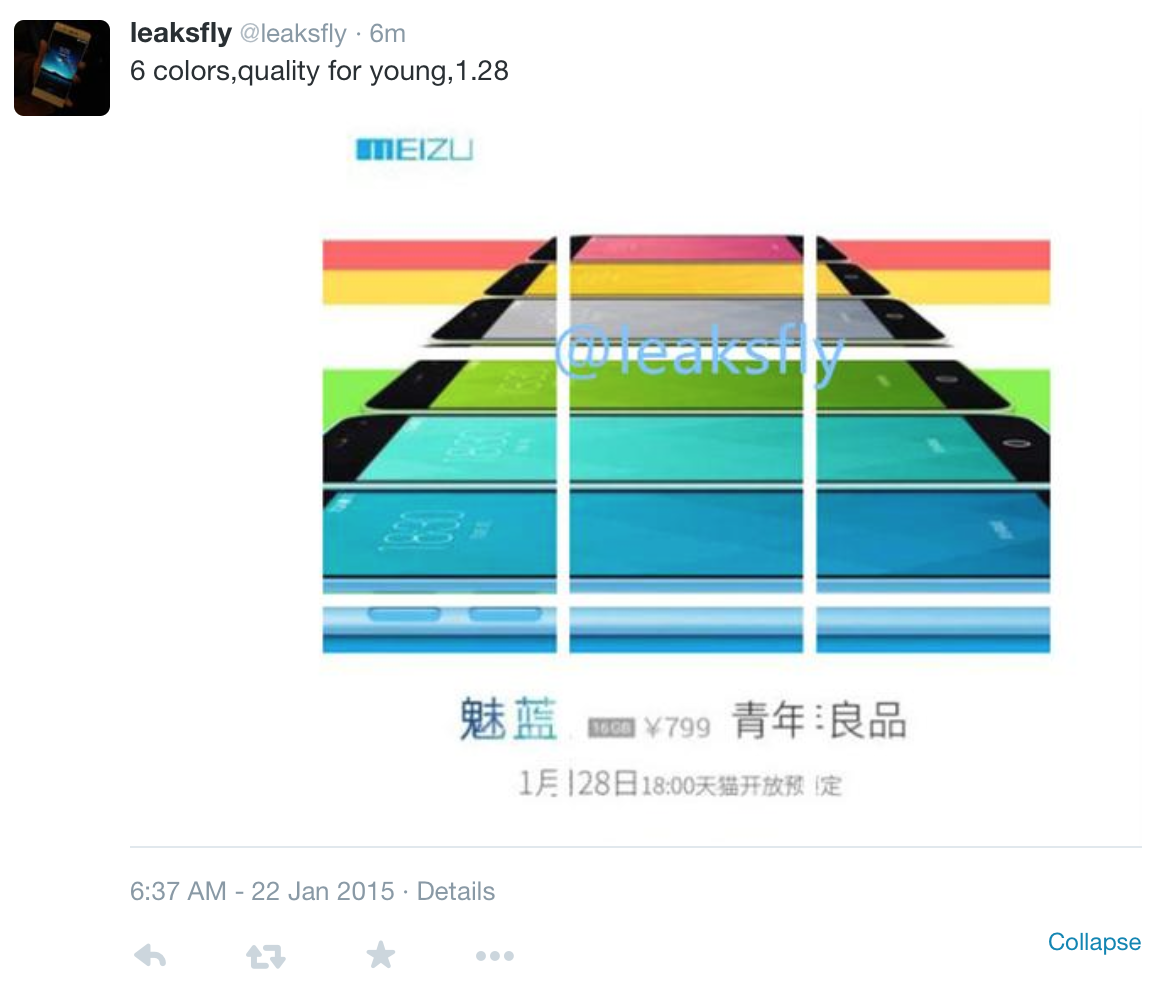 What is more, another leak by the same @leaksfly confirm the previously mentioned colour options. Also, it confirms the launch date as well as the time of the device. It will be January 28th, 18.00 China time.
Last but not least, the leak suggest that the device will be priced at a very competitive 799 Yuan price point. All in all, all the leaks suggest us that Meizu has quite interesting device to uncover soon. Finally, the amazingly low price should grab a lot of attention both in China and internationally.
Thanks for the tip!