Rumors: Qualcomm Snapdragon 620 and 618 to use Cortex A72 cores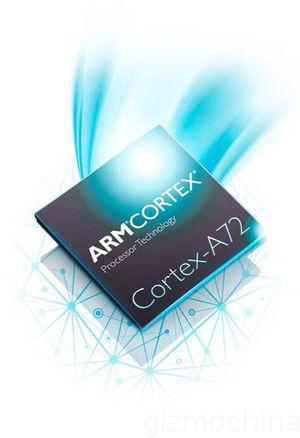 Just yesterday, ARM announced the most powerful processor core for smartphones and tablets till date, the Cortex A72. This particular Cortex core will be replacing the current cores for the high end market, i.e. the Cortex A57. However, the announcement failed to mention any details about the upcoming processors from Samsung or even Qualcomm.
Luckily, we didn't have to wait too long to get more details about Qualcomm's upcoming processors that will use this high end core. According to the latest industry sources, Qualcomm has at least two SoCs that will be using the Cortex A72 core. This two SoCs will be surprising from the 600 series Snapdragon processors. A recent image leaked online showed off the details of these two SoCs along with the architecture used by them.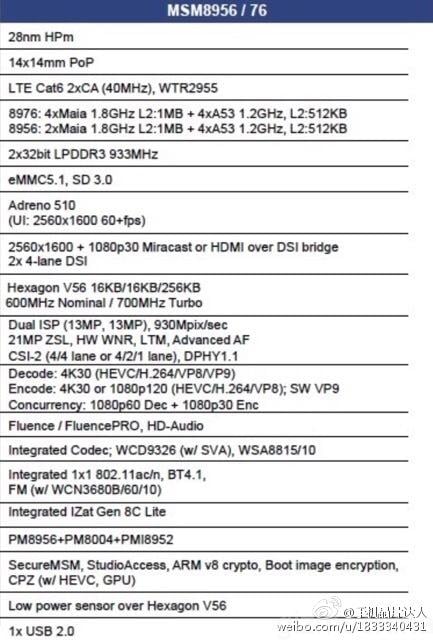 In the image, the MSM8976 which is probably the Snapdragon 620, comes with an eight core architecture. The image reveals that the SoC will have four Maia cores clocked at 1.8Ghz and four Cortex A53 cores clocked at 1.2Ghz. Now we know that Maia is the code name for the new Cortex A72 cores, so this particular SoC will have four such powerful cores.
Coming to the MSM8956 which is probably the Snapdragon 618, it comes with two Cortex A72 cores and four Cortex A53 cores. Since, this is an hexa-core processor, it will be slightly slower than the Snapdragon 820 but expect it to be more power efficient.
Given that the upper mid-range processors are coming with this high-end core, it would be interesting to see what Qualcomm packs into its top end SoCs like the upcoming Snapdragon 815 or the 820. Logically, they should be much more powerful than the 600 series processors.
Anyways, Qualcomm is yet to confirm this news, so make sure you take this leak with a pinch of salt.
Stay tuned for more updates.