Woody 3D Night Lamp Review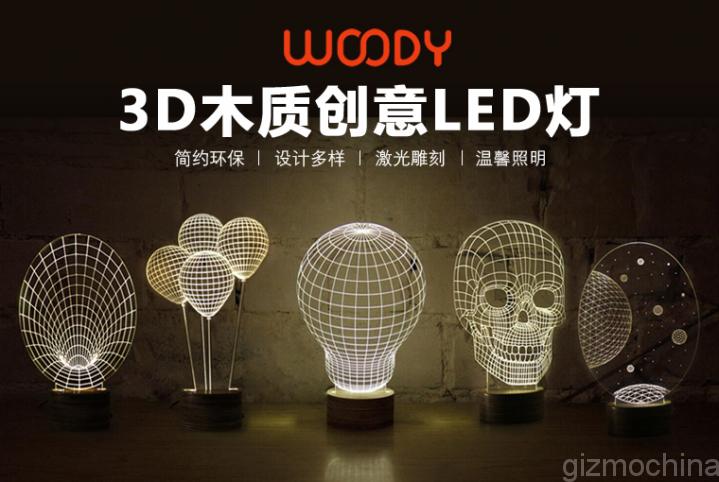 We usually do not do any night lamps reviews (which would be actually odd), but this time around we noticed something different and maybe worth your attention. Actually, you may think what can be different about the night lamps, but the Woody night lamp has some 3D stuff going on. Let's get right into it to see what it is by checking out the packaging and unboxing it.
Packaging
As you can see the device comes in two different boxes, where there are parts that complement each other. The boxes are nothing special to talk about as they are made out of plain cardboard. What is more interesting that there is a list of specs written on the packaging. We summarise it below:
Base Materials: International Association of FSC certified natural forest wood
Dimensions: 85mm X 36mm thick
Power: 0.5W Charging Specifications: 5V 2A
Charging interface: micro USB
——————————–
Panel Material: Acrylic
Dimensions: 233mm X 156mm X5mm
Brightness: 21-3.2LM
Light and temperature: 2700-3000K
Unboxing
The contents include the LED lamp base and the panel, some instruction manuals, the Micro USB power cord. Everything was packed great in a bubble material.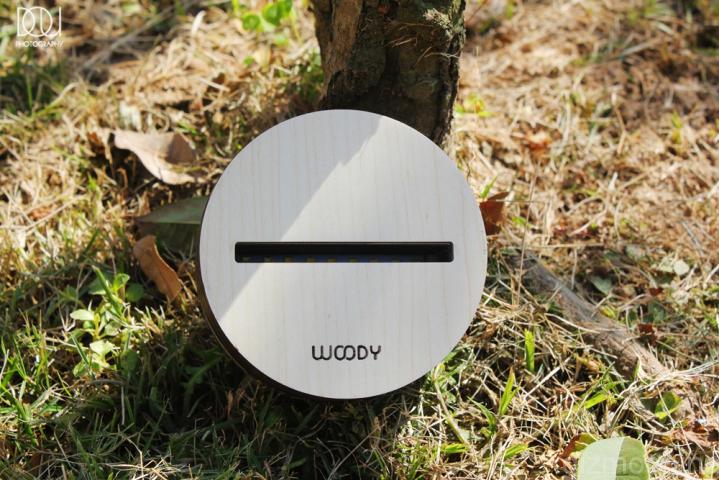 Besides this white maple, there are also other colour options like red cherry and black walnut.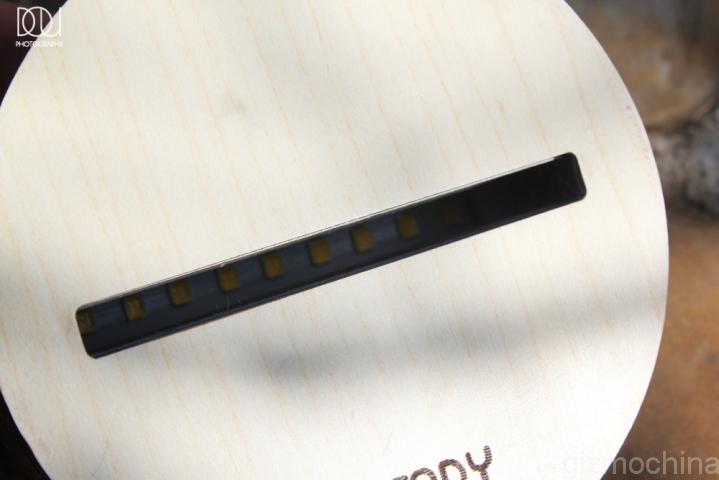 As you can see in the macro shot, there are 9 energy saving LED's, which have 2700-300K light and temperature, 100,000 hours of use.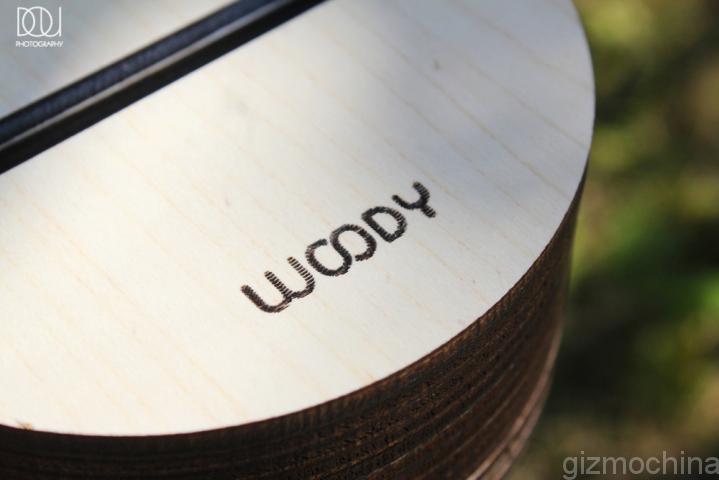 There is a Woody logo on the top. As the name itself suggests, the lamp base is made out of natural wood.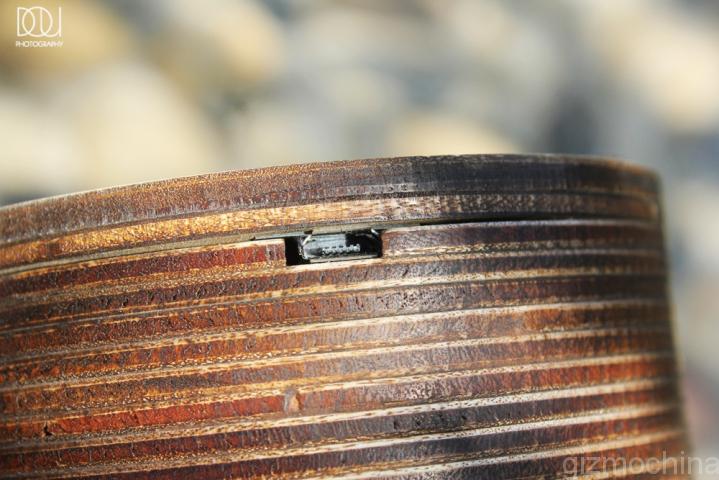 Handmade wood base is composed of twelve layers of wood stacked side by side and it is complemented by a micro USB charging port.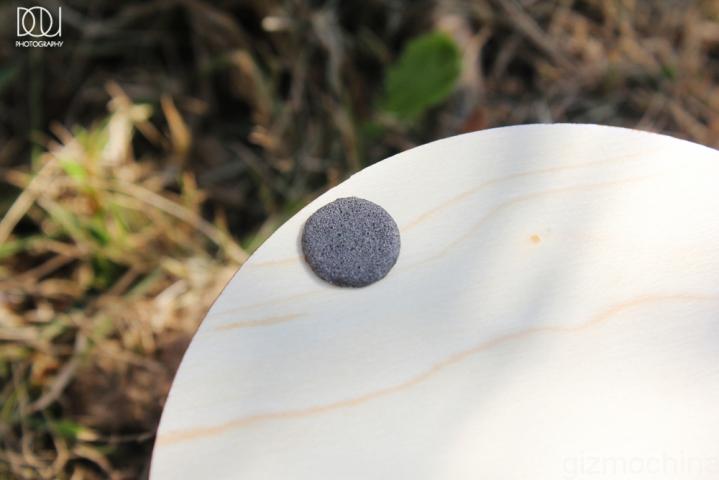 On the bottom of the device there are the pads, which let's the lamp base avoid any scratches to the surface or the device itself.
The top part of the lamp (or may may call it a lamp shade) is made out of transparent material. The lines are actually engraved and seems to be good quality.
Functionality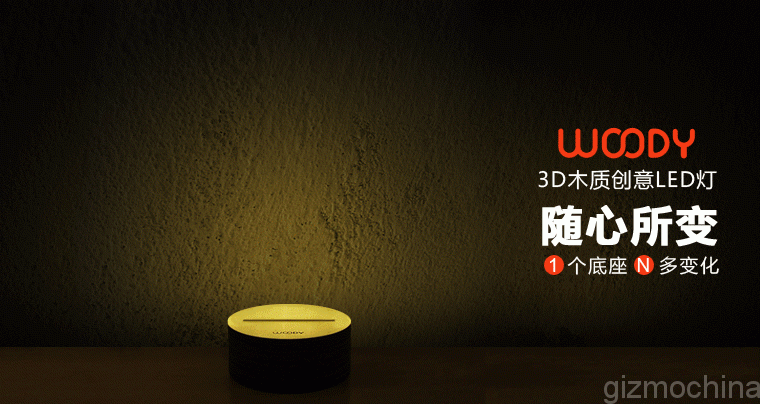 In order to see the 3D effect, provided by the night lamp, we suggest you to do that in the dark environment.
Conclusions
The good thing about the device is that is is quite well built (we'll get to that a bit later) and made out of natural wood, which also comes in different colour options. In addition to this, the nigh lamp is made out of two parts, which can be separated and thus can save some storage space while not in use. What is more, since the lamp panel is made out of somewhat acrylic material and it is a separate part, you can touch it while it is in operation with wet hands (some people do that). Moreover, the 3,2700-3000K temperature levels provide warm light in the bedroom or any other room.
On the other hand, there are a few shortcomings. Although the lamp base is said to be hand made (which should make you want to buy it immediately), but the overall quality may get some improvements since there were some gaps between 12 layers of wood. The bigger gap were between the first layer to the Micro USB charging port. Another disadvantage could be that the panel of the lamp may be prone to scratches. We didn't do any scratch test, thought. However, if you rest the lamp next to the bed or in any other place it would not get scratched by itself. In the end, it seems to be quite interesting, yet unusual solution in this category of products. Still, this may be the night lamp you would not see in every regular store.