China drone giant DJI to release a DJI power bank?
Almost every tech fan will have heard of the name DJI. This Chinese company based in Shenzhen has become one of the most advanced company manufacturing and selling UAVs. The company's quadcopters such as the DJI Phantom as well as the DJI Inspire One have received positive reviews from users throughout the globe. In fact, anyone who is looking for a professional camera equipped drone will most likely end up buying one from DJI.
It looks like this Chinese company is all set to expand into another line of business. Several images were recently spotted online which showed off a new power bank with the brand name DJI. From the size of the accessory, we can expect the DJI powerbank to be quite high capacity.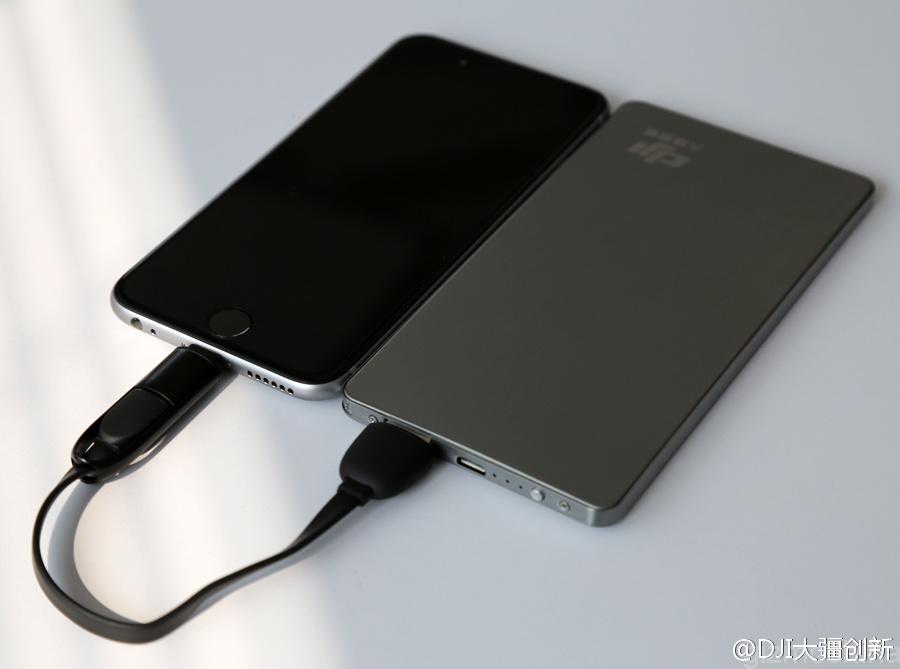 As you can see in the image above, the DJI powerbank is charging up an iPhone 6 model.
While we don't know whether this product is for real, if it does turn out to be true, it won't be surprising given that DJI has a number of accessories which include batteries for its devices listed on its website. So, this would just be an expansion into the smartphone and other devices market.
DJI's drones are regarded as the best in the market, which is why they cost hundreds and sometimes even thousands of dollars.
You can check out some of their popular drones from here.
DJI Phantom II AIO