No.1 X2 review: An awesome rugged phablet under $200!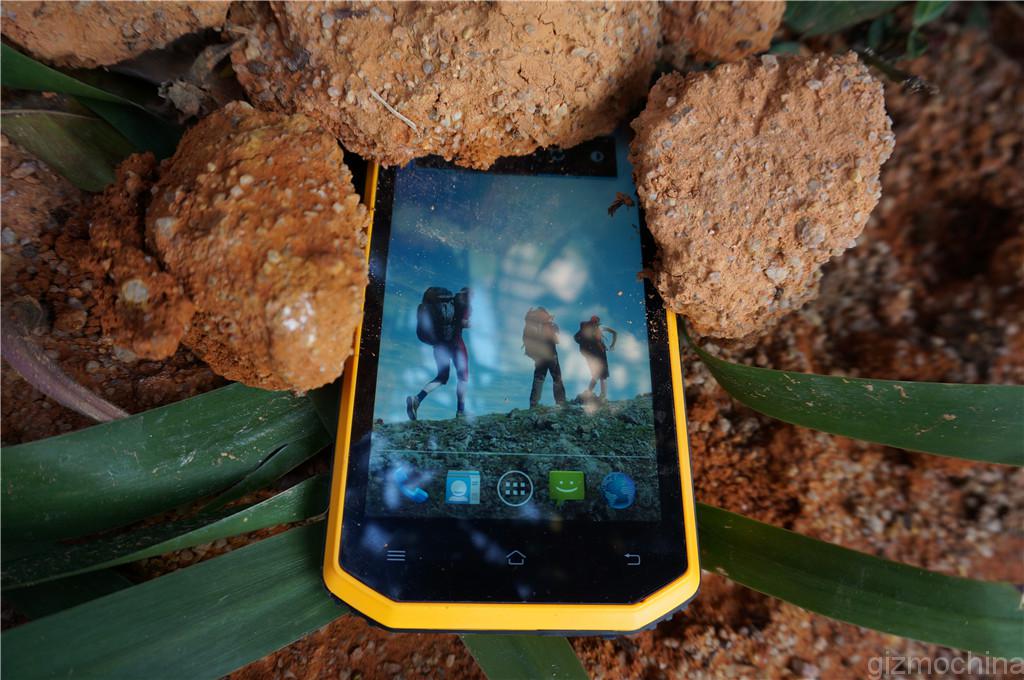 No.1 is usually known for making cheap clones of famous flagship smartphones. However, this time around, the company decided to do something out of the ordinary. It first released the No.1 X1 rugged smartphone with great specs, which is something that usually is not found on a smartphone in this niche.
However, just after a few weeks of the launch of the X1, the company decided to take things to a whole new level. Meet No.1 X2, the second generation model which puts every other rugged smartphone to shame. Not only can this super strong smartphone survive anything, but it also comes with features that is considered mid-range in smartphones. This makes the No.1 X2 very attractive and those who were worried about sacrificing their entertainment needs when buying a rugged phone can finally have everything in just one phone.
We were really surprised to see No.1 offer such a great phone, so we decided to do a No.1 X2 review. We have already added a lot of new pictures of the device in our previous articles, but here, we have many more real life images along with some more details about its features and performance.
So, lets directly move on to the No.1 X2 review.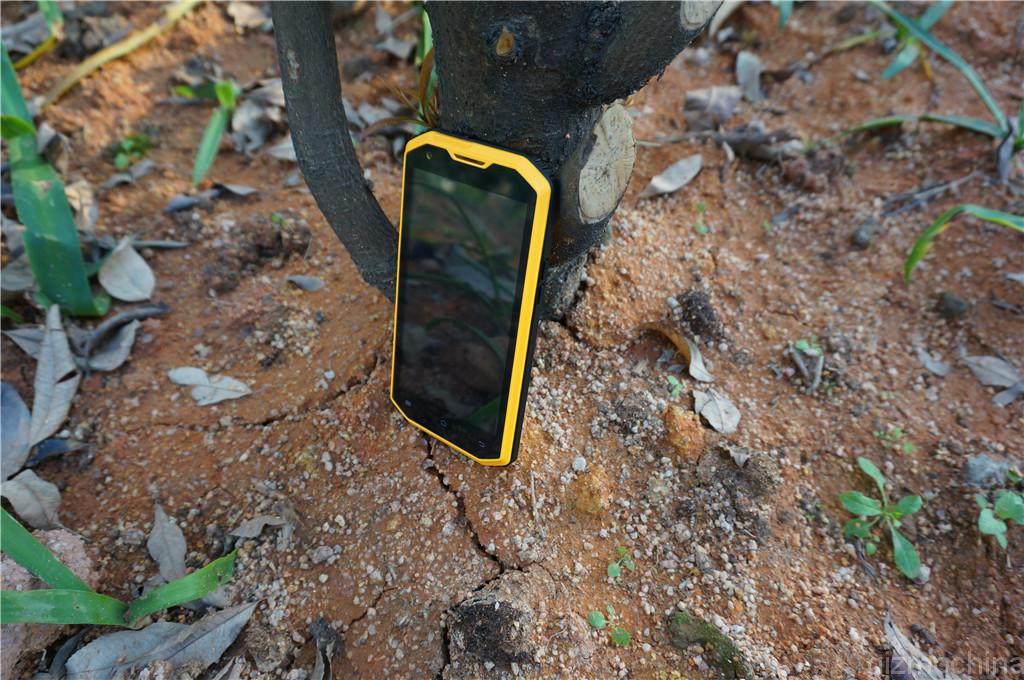 In the box of the No.1 X2 smartphone, you'll find a the device itself, a charger, USB cable, manuals as well as headphones. We also got an additional screen protector for the device right inside the box.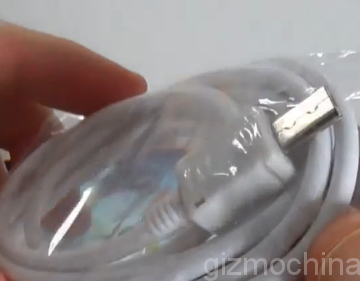 One thing we noticed about the cable is that the MicroUSB pin is a bit longer than our traditional cable. This is because, the ports on the phone are covered and they are located more inward than traditional slots. So, you may have to take care of this cable as regular ones may not work well with the phone.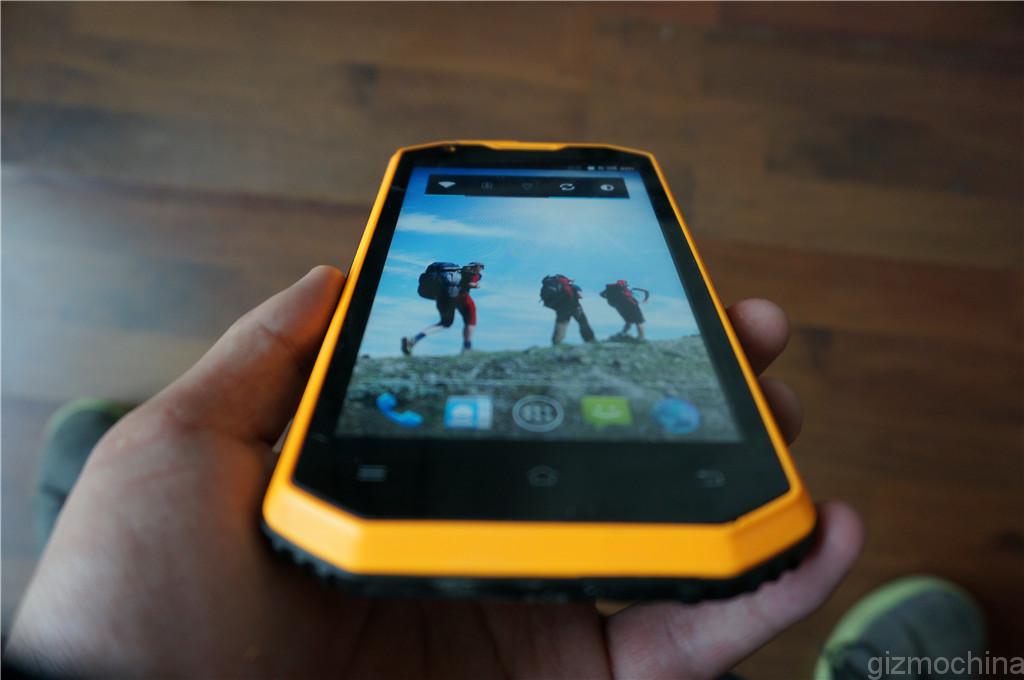 Design wise, the No.1 X2 is a great smartphone. In fact, the chrome and black color combination gives it a unique look. These types of phones are large and bulky and look like a brick. While, the X2 isn't the thinnest of the phones around, it still is extremely thin when you compare it with other rugged phones which are around 17mm thick.
Even with the colorful design, the bold lines at the back and the solid construction will give you an idea that this is not a regular phone. And if you don't like the chrome color scheme, you can opt for a full black version too.
No.1 X2 is quite big for a rugged smartphone. Usually, these type of phones sport a 4.5-inch display, so as to reduce the real estate that could be damaged. However, the X2 is a true phablet with its 5.5-inch display on the front. While this increases the size of the phone, it truly can replace your smartphone as it can even fulfill your entertainment needs.
Overall, the phone does look tough and solidly built. It may not be the toughest smartphone in the market, but then, it doesn't necessarily have to, since you get a lot of features that others rugged phones don't offer.
Above the large display lies the receiver mesh, sensors and the front camera. Below, you'll find three menu, back and home capacitive buttons. Coming to the back, you have the speaker grill at the bottom, IP68 Certified logo in the middle and the 13MP camera and LED flash on top. The 3.5mm headphone jack on top as well as the MicroUSB port at the bottom are covered quite well to keep away water and dust.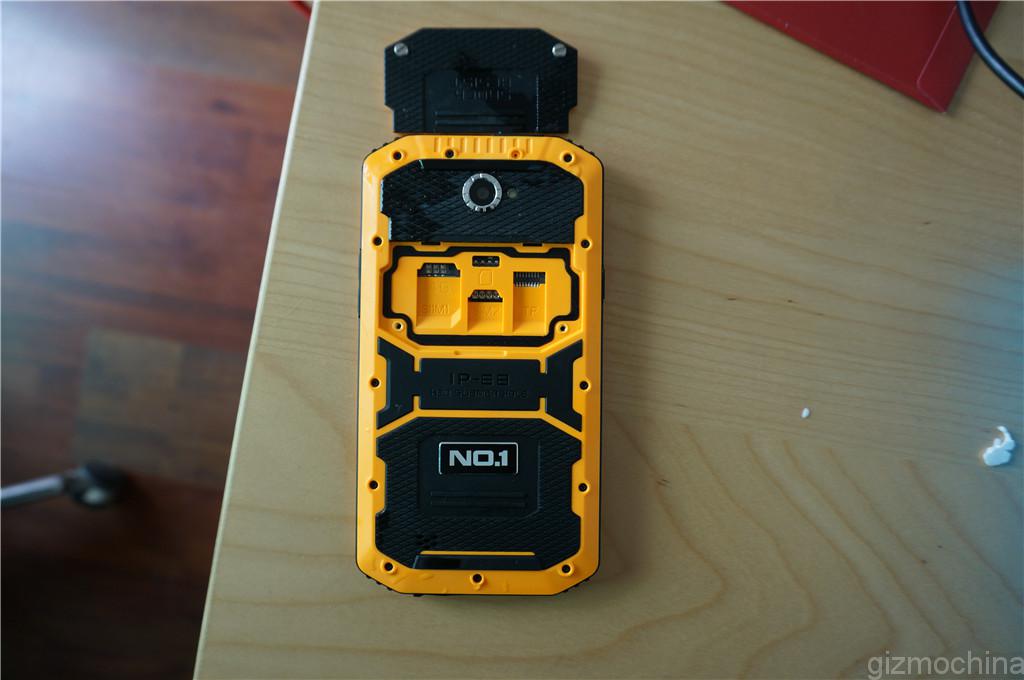 The back is not entirely removable, but using the tool provided in the box, you can remove a particular part to insert SIM cards and MicroSD card into the device. Since, this is a dual SIM phone, you have two card slots, one standard SIM and the other MicroSIM. The MicroSD card slot can take cards up to 32GB in size.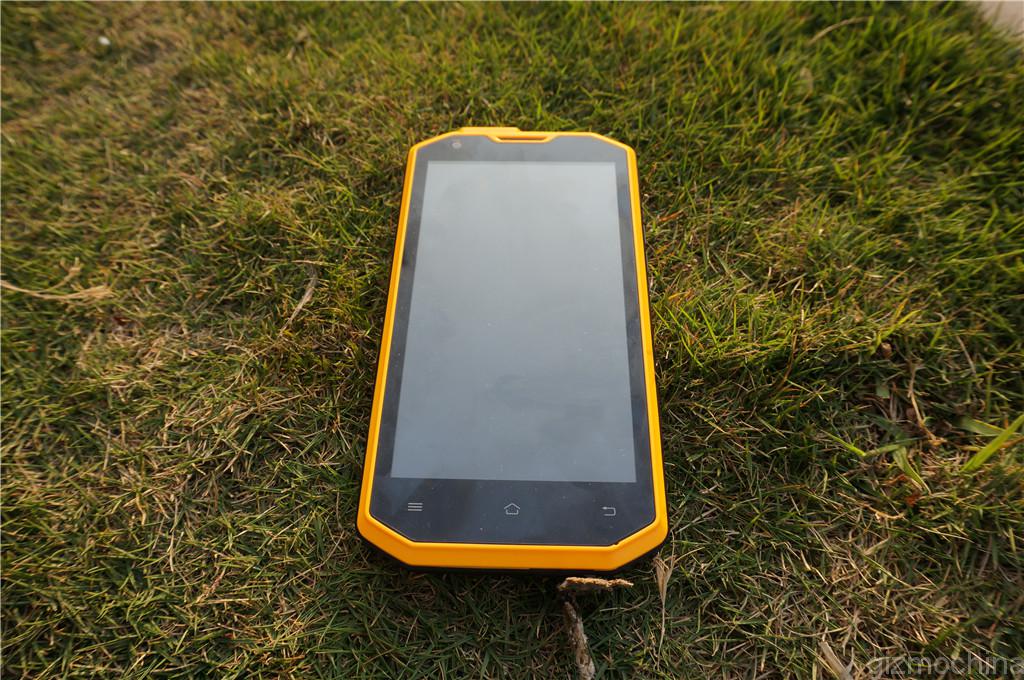 As mentioned above, this is one of the biggest display's we have seen on a rugged phone. Moreover, the HD Panel is quite crisp and clear. The 5.5-inch display will have a resolution of 1280 x 720p. Since No.1 X2 is a rugged phone, the phone will have Corning's Gorilla Glass 3 protection at the front to prevent any scratches or accidental damage.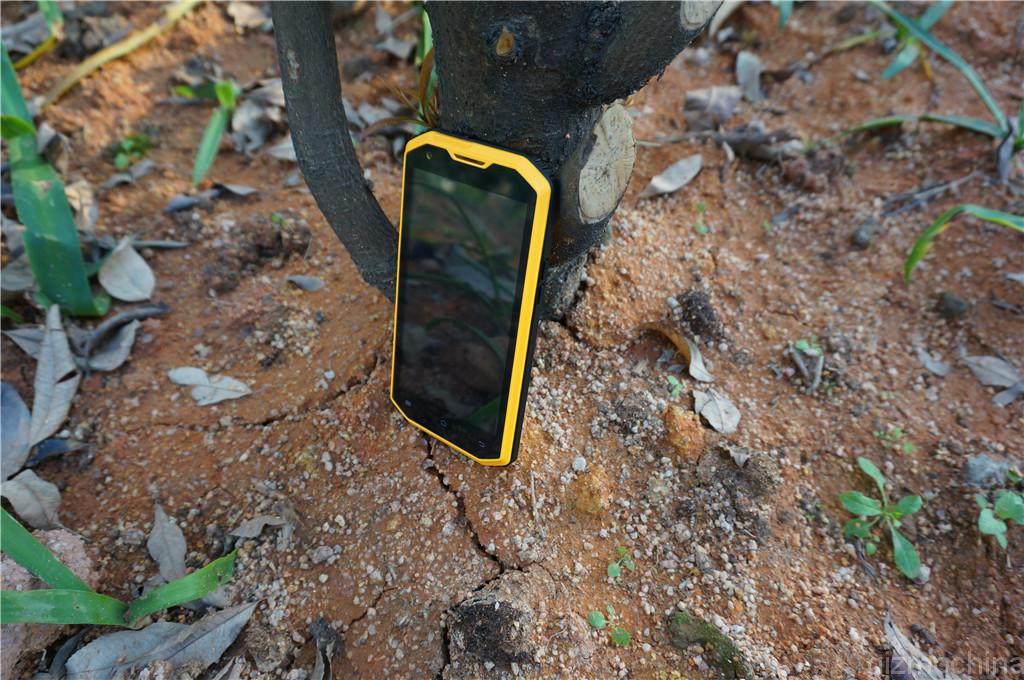 Overall, the display looks quite good. Its just like any other HD phones that you may have used, only a lot stronger and well built!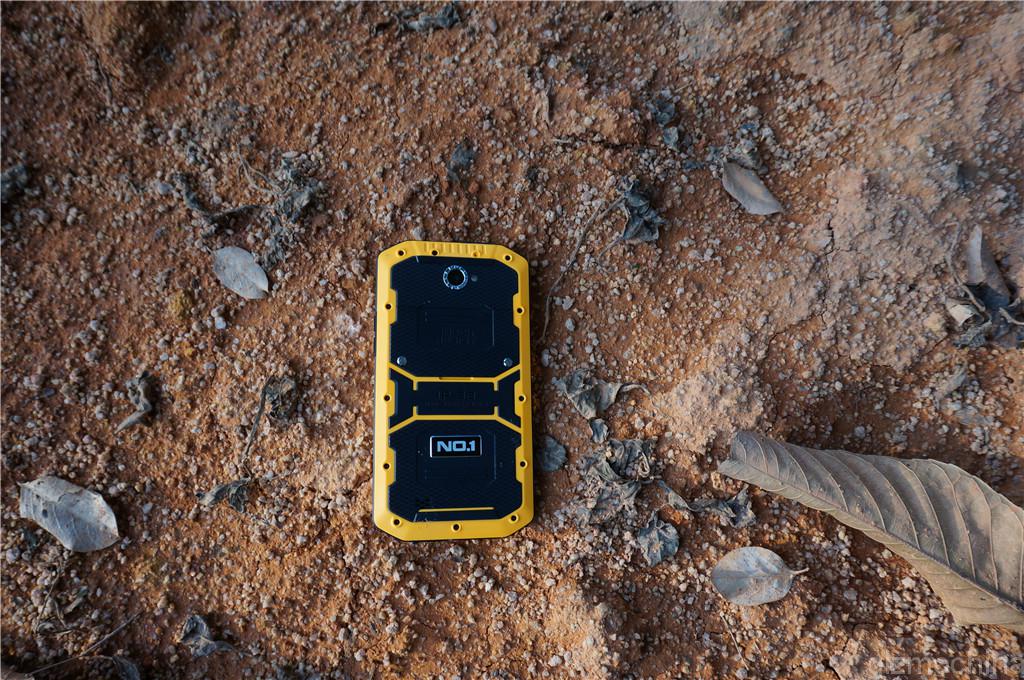 The best thing about the new No.1 X2 is the mid-range Snapdragon 410 processor inside. This makes it one of the better rugged phones out there in the market with good specs. Along with this Snapdragon chipset, there is 1GB of RAM onboard for smooth performance. To be honest, we would have loved to have 2GB RAM onboard which would have improved the performance of the device to a great extent, but even with this 1GB RAM, things are pretty smooth.
Specification:
Basic Information

Brand: NO.1
Type: Phablet
OS: Android 4.4
CPU: MSM8916
Cores: Quad Core, 1.3GHz
RAM: 1GB RAM
ROM: 8GB
External memory: TF card up to 32GB (not included)

Network

Wireless Connectivity: WiFi, GSM, 3G, GPS, 4G, Bluetooth
WiFi: 802.11b/g/n wireless internet
Network type: GSM+WCDMA+LTE-FDD
Frequency: GSM 850/900/1800/1900MHz WCDMA 850/900/1900/2100MHz FDD-LTE 800/1800/2100/2600MHz

Display

Screen type: Capacitive
Screen size: 5.5 inch
Screen resolution: 1280 x 720 (HD 720)

Camera

Camera type: Dual cameras (one front one back)
Back camera: with flash light and AF, 13.0MP
Front camera: 5.0MP

Connectivity

SIM Card Slot: Dual SIM, Dual Standby
Micro USB Slot: Yes
Audio Out Port : Yes (3.5mm audio out port)
Microphone: Supported
Speaker: Supported

Media Formats

Picture format: BMP, PNG, JPEG, GIF
Music format: AAC, MP3, WAV
Video format: AVI, MP4, 3GP
MS Office format: Word, Excel, PPT
E-book format: TXT, PDF
Games: Android APK

Languages

Language: Spanish, Russian, Italian, German, English, Dutch, French, Portuguese

Additional Features

Additional Features: MP4, Bluetooth, OTG, Video Call, 3G, Gravity Sensing, Browser, Wi-Fi, Light Sensing, MP3, FM, Proximity Sensing, E-book, GPS

Package Contents

Cell Phone: 1
Battery: Built-in Battery
Power Adapter: 1

Dimensions

Product size: 16.63 x 8.5 x 1.47 cm / 6.54 x 3.34 x 0.58 inches
Package size: 19.0 x 11.0 x 5.0 cm / 7.47 x 4.32 x 1.97 inches
Product weight: 0.129 kg
Package weight: 0.500 kg
In our testing, we hardly experienced lag, except for instances where we had a number of apps running in the background. So, if you manage to keep apps to a limited number on the device at one time, performance should be satisfactory. Inside, you have 8GB of internal storage, of which you get 5.5GB available. So, you get plenty of space to install your favorite apps from the Google Play Store. Moreover, for your media, you can anytime transfer it to an external card (up to 32GB in size), to free up your internal storage.
Since this is a rugged phone, we tested out the GPS connectivity and surprisingly it was pretty good. Outdoors, the device locked on to the satellites pretty fast and it could quickly lock on to our location. So, you will have no problems there. Unfortunately, there's no GLONASS support.
We also had the time to test out the speakers at the back, and surprising they were quite loud. Ofcourse, don't expect clarity like HTC's boom sound, but according to our testing, the sound output was above average.
In the AnTuTu benchmark testing, the device got around 19,000 points, which is decent for a rugged device. So performance was quite smooth too.
According to our game testing, the device played some games flawlessly, but some lagged a bit. For example, we had a hard time playing NOVA 3 on the phone, but real racing 3 was very smooth. So, it really depends on the optimization of the phone for the GPU, but in general, less graphics intensive games should work just fine.
The best feature of the phone is probably its FDD 4G LTE connectivity. Rugged phones usually don't have this high speed network support and this is exactly what sets the No.1 X2 apart from other rivals.
Since, this is a rugged phone, we had to check out the overall built and rugged nature of the device. First of all, we dipped the phone in water for a while and everything worked perfectly well.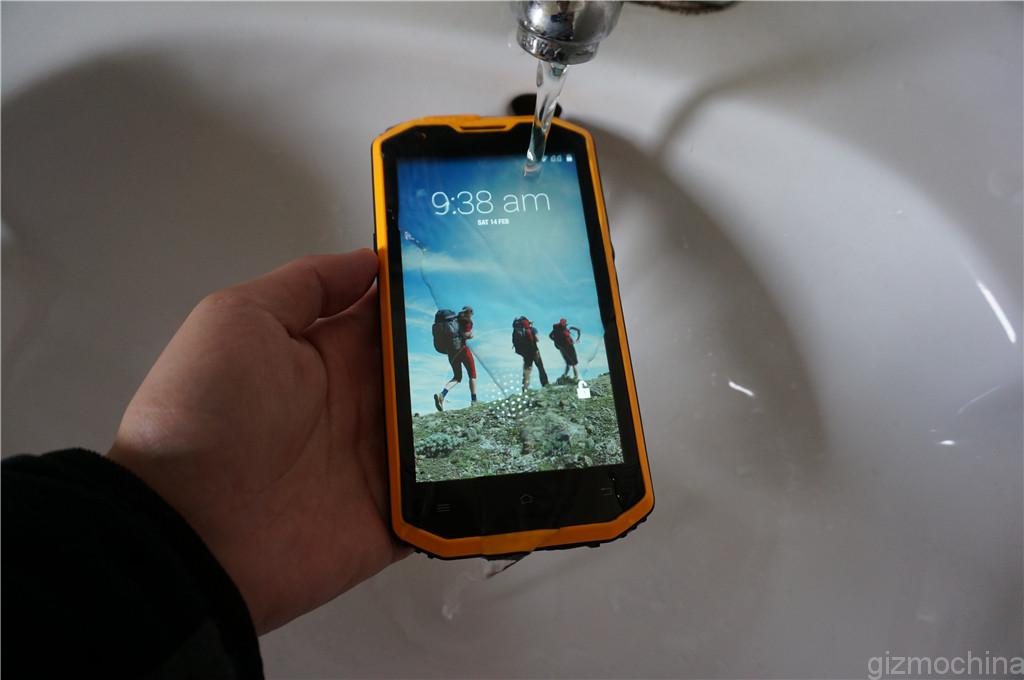 During the time of our use, we tried to handle it roughly and we couldn't find any visible scratches on the device too. The overall built quality of the No.1 X2 was quite good. But if you go out and compare it with other costly rugged alternatives, then the plastic on the phone may not be as hard as some of the competitors, at least it feels that way.
But it doesn't seem like the plastic will break or get scratches. So, for your everyday adventure, this phone should work perfectly fine.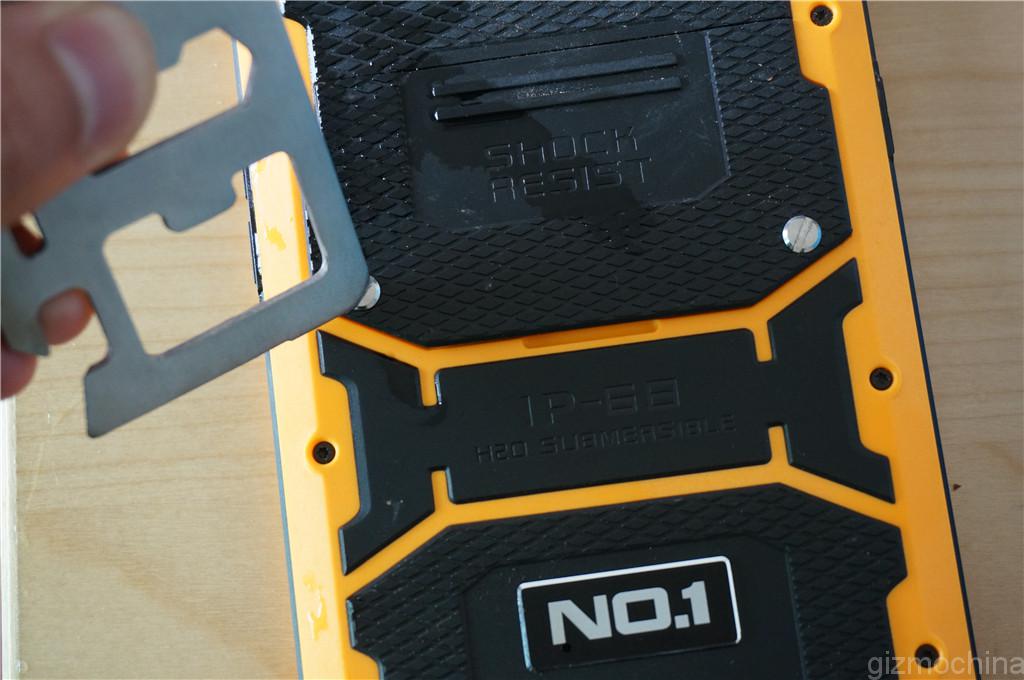 One of the biggest highlights of the phone is its 4500 mAh battery. To keep its rugged nature, the company had to make the battery non-removable. However, we don't think you'll need an extra battery on your outing because according to our testing this large battery will easily last you a day with heavy gaming and entertainment usage. And if you keep things moderate, you can get up to two day's worth battery life or even more on the device.
From our testing we could get up to 6 hours 10minutes from the device with YouTube on continuous playback. That's very impressive given that it sports a large 5.5-inch display.
So, you won't have to worry about battery life on the No.1 X2.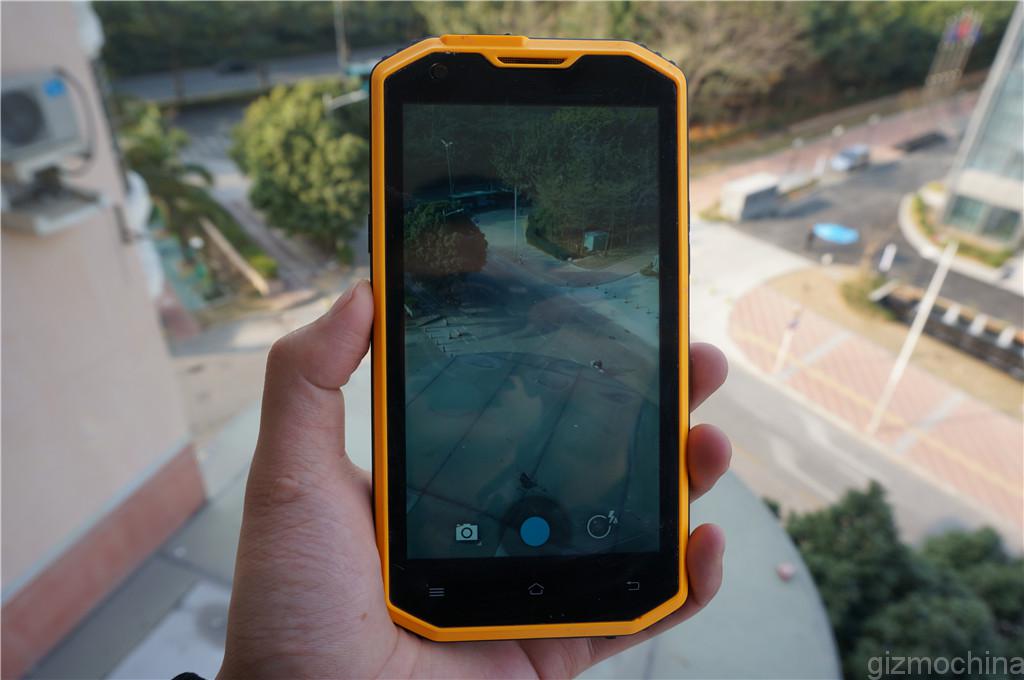 Camera performance was quite decent. Like most Chinese smartphones in the market with a 13MP camera, the No.1 X2 too captures good shots under ample light. However, things got a bit grainy in low light conditions. LED flash does help in very dull lighting but still we have seen 13MP cameras perform better than the one on the No.1 X2.
But there are a number of options that you can play around in the camera which may help you to capture slightly better pictures.
On the front, you get a 5MP camera, which performs quite well. Its enough to take selfies and start video calls.
Anyways, check out some of the samples below.
The phone comes with Android 4.4 KitKat version out of the box. The best thing about No.1 X2 is that it comes with all the useful Google Apps (GAPPS) pre-loaded on the device. So, you don't have to worry about rooting or installing these apps separately. Right from the moment you get the phone, you can install any Android apps (whether free or paid) to your device. Other google apps like GMAIL also make it to the phone.
Apart from this, there are not many customizations on the device. We feel this is a very good move by the company because stock Android UI is always good, and it makes the device much more fluid. And things were quite smooth, thanks to Snapdragon 410 and 1GB RAM.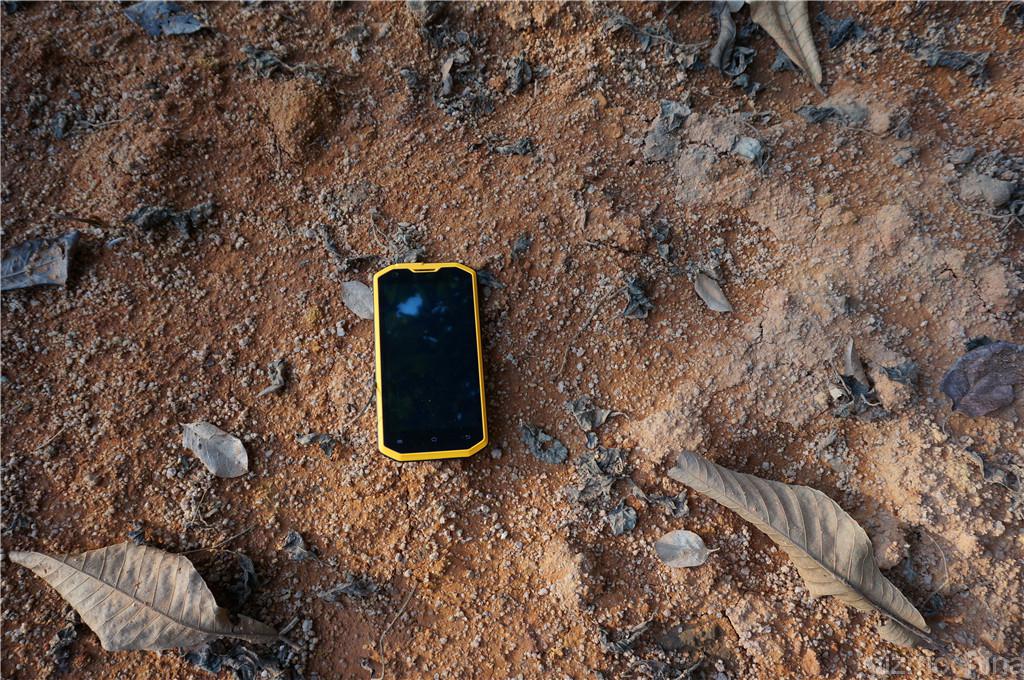 No.1 X2 is available from a number of sellers at the moment. Prices start at $199 and can go up to $225, depending upon the seller.
The lowest price we found was from everbuying.net for $181 (USE COUPON: SPRING18). You can also check out banggood where the phone retails for $214.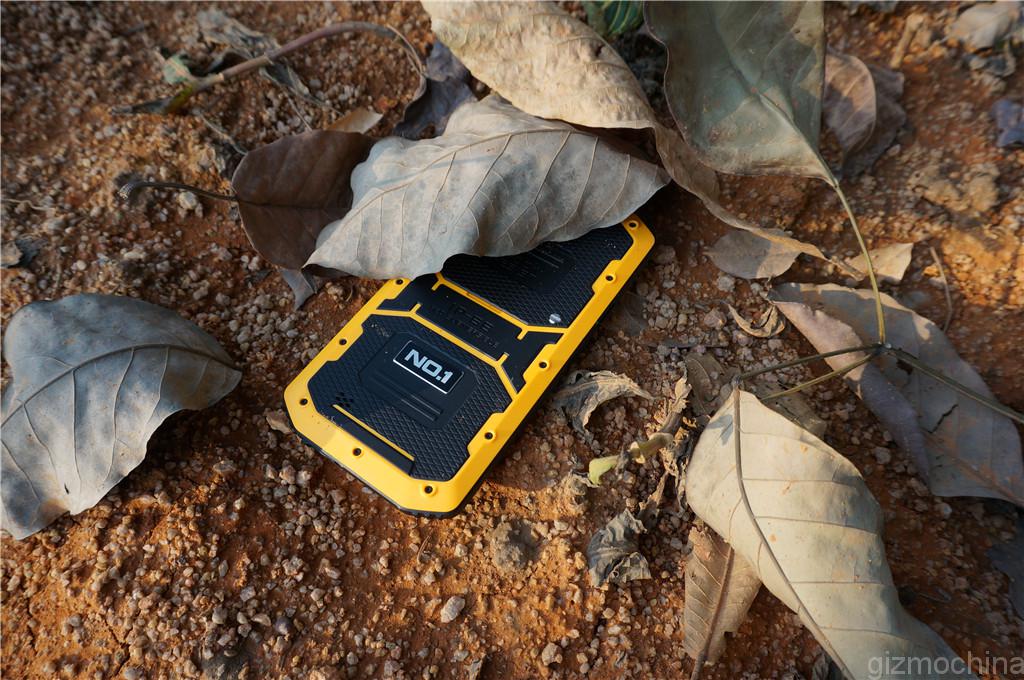 Meanwhile, check out our post on the best Chinese online stores to buy where we review famous sellers on the basis of their popularity, background, pricing and other features.