Huawei release a teaser for a new product at MWC 2015
Huawei may not be releasing its flagship smartphones like Huawei P8 or even the successor to the Ascend Mate 7. However, that doesn't mean that the company won't show off a new product at MWC. The company earlier released a series of teasers which said that "Next Is Here". It didn't take much time to figure out that the teaser could be for the upcoming Huawei smartwatch. And now, the company has released a new teaser video which once again could be for the Huawei smartwatch.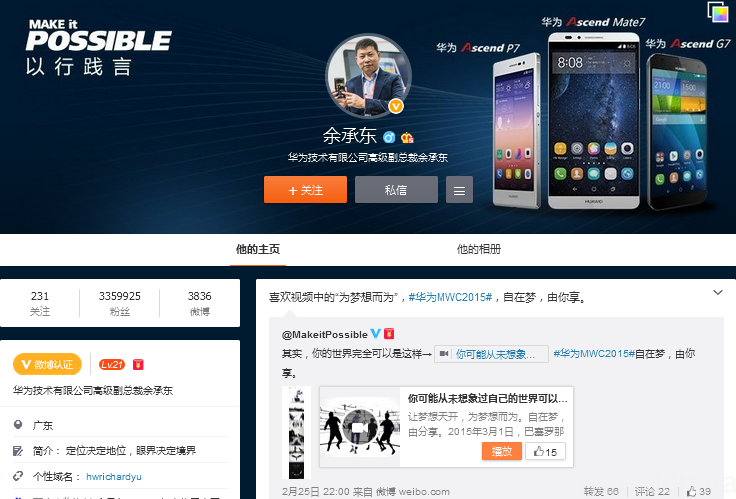 The video uploaded on Youku comes with the title, "You can't imagine your world can be like this"(translated). This Chinese giant is definitely on to something and we have a fair idea as to what it could be.
The company had confirmed last month that it was readying a smartwatch this year. And latest rumors said that the watch was quite good. While we still have no clue about the features of the upcoming watch, the teaser does make us want to believe that Hauwei may have a great feature up its sleeve on the new watch.
We don't know what it could be, but we hope that its something to do with battery. One of the biggest drawbacks of smartwatches these days is battery life and at this juncture, its very hard to imagine a smartwatch with good specs and display to have a good battery life. So, did Huawei solve this big problem?
Well, we don't have to wait too long to get to know that since the company will announce the new product on 1st March 2015. We also expect the Huawei X2 to debut at the event. The device is said to come with a 7-inch 1920 x 1200 resolution display, Huawei Hisilicon Kirin 925 processor with 3GB RAM and 5500 mAh battery.The price could be anywhere around 1999 Yuan, which comes to around $320.
You can check out the earlier teasers released by the company from the given link. Also, you can check out the video from here.