$64 Xiaomi Yi Action camera to take on GoPros
Xiaomi has expanded into a number of new product categories in the past one year alone including air purifiers, TV boxes, Game controllers etc. Now, the company has just announced that it will enter a new industry, with its new Xiaomi Yi Action camera. This entry level yet capable model will directly take on GoPros which has been ruling the market since its launch a few years back.

Xiaomi Yi Action camera is just an entry level portable camera for your everyday adventures. It is made by a partner company called as Xiaoyi but will be sold directly via the company's official Mi website.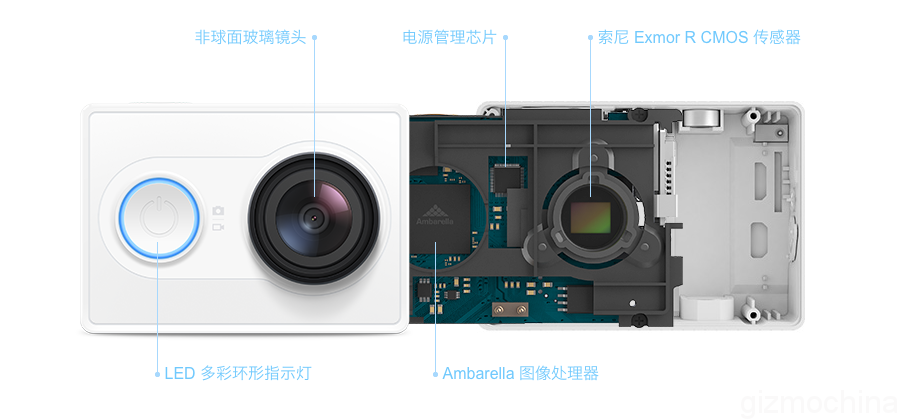 The Xiaomi Yi camera features a powerful Sony Exmor R BSI CMOS sensor of 16MP and can record videos at 1080p full HD resolution at 60 fps. To store the videos and images, you get 64GB storage inside. It can also record slow motion videos and time lapse effects.
Like the entry level GoPro Hero, the Xiaomi Yi Camera can be immersed in water up to 40 meters. It is also lighter than the Hero, weighing just 72 grams, making it ultra-portable. Like recently announced Xiaomi products, this particular camera can be remotely controller as well.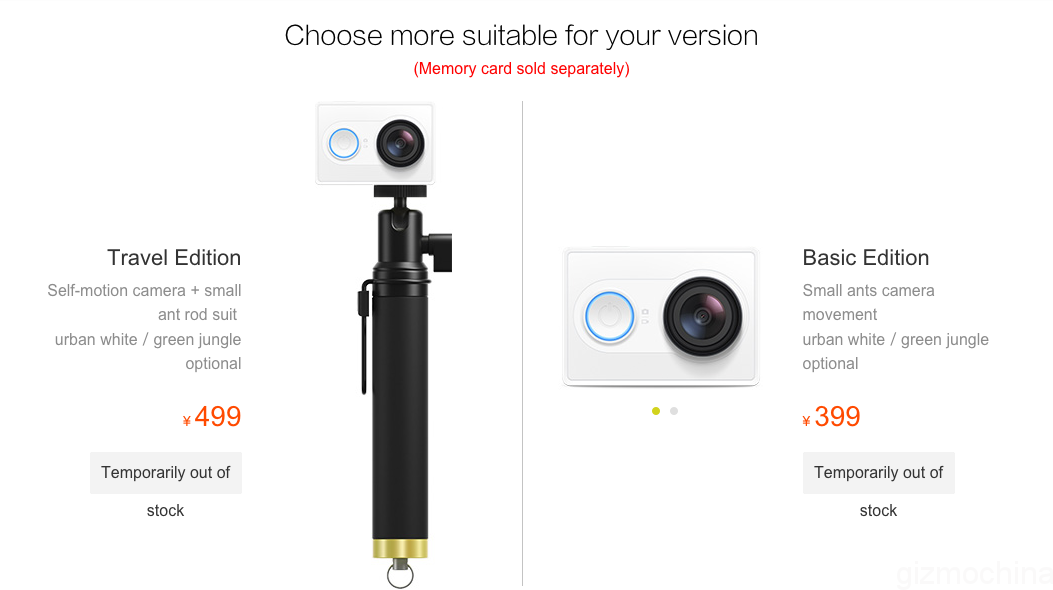 The Xiaomi Yi Action camera will be available for sale via flash sales from the Mi Store for 399 Yuan ($64). There's a special travel edition of the device as well which comes with a selfie mount and stick. With the additional accessory, this particular version will cost $80. At the moment, the sale of the YiCamera is limited to China. But the company may release it in international markets later.