HTC : Will be one of the 2 last Phone brands in future
Today, In MWC 15 Barcelona, HTC's CEO Cher Wang said that HTC is the first smart phone manufacturers, led by the people's trend,HTC would now would be working on VR, VR would be the next most trending thing in phone market. HTC today in Barcelona Launched HTC M9, HTC Grip and HTC Vive. HTC Vive is a Virtual Reality headset consisting of 90 sensors which could track even a little of your head movement, before HTC Vive, the most talked VR Headset was oculus rift which had a lot of Issues with head tracking and Screen. The Vive seems to have cured it.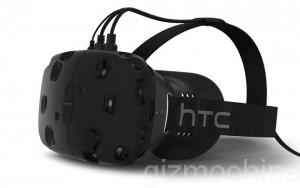 Wang Said, HTC was the first Smartphone maker with its HTC Dream, Now after 7 years HTC has launched a phenomenal device. According to the market, Only 2 Smartphone companies will survive in future, According to Wang, HTC is one of them. VR technology was out a long back in 90's when Nintendo had a gaming VR headset, it was the beginning, with a black and white Screen, playing it for more than fiftenn minutes caused headache and all. Virtual Reality has now improved a lot, It can be used in Medical, Engineering and Rocket Science. VR can actually be a source of great fun, you can experience a whole lot of things sitting in your living room. For example, doctors in training interns can practice holding a heart, you can tour the Forbidden City witnessed the Qianlong Emperor, "has become a world without walls," not only through the experience of others, you can also make your own experience event again experience.
HTC Presented a small Video for HTC RE Vive Headset, which explains why is it soo good, have a look by clicking here
Source: CNA