Alcatel Pixi 3 (5.5) could be the first MT6580 powered smartphone
Back in January, we saw a leaked image which showed off the product roadmap of Mediatek this year. According to the image, the company was developing a low cost quad-core processor in the MT65xx lineup which was scheduled to release in Q2 2015. Looks like we just saw the first smartphone powered by this MT6580 processor, namely the Alcatel Pixi 3 (5.5).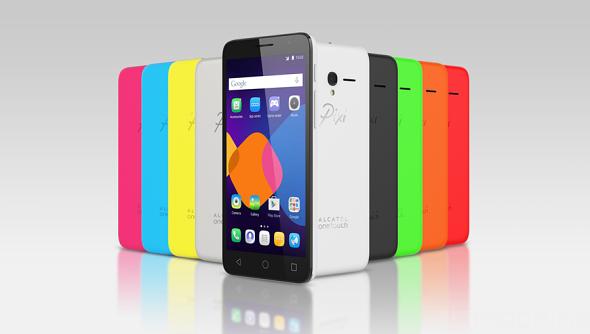 Alcatel was pretty busy this year announcing a number of gadgets at MWC 2015. In fact, a number of the company's devices had the same name which made things a bit confusing. For example, the Alcatel Onetouch Idol 3 has two different version and so does the Alcatel Pixi 3 (5.5). There is a 4G LTE variant of the device as well as a 3G variant of the device.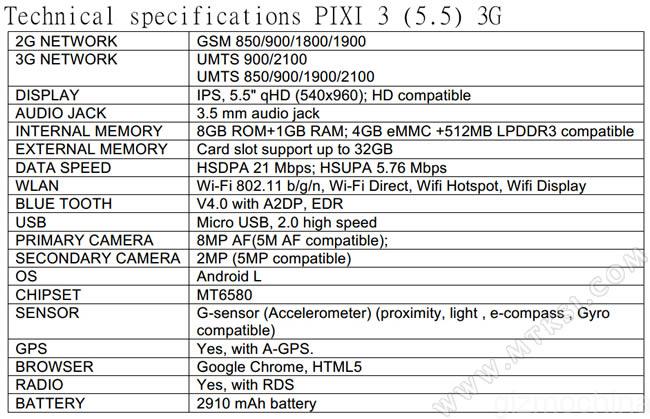 However, the differences does not end there. The processor is different and so is the battery capacity and a lot of other stuff. While the 3G variant is powered by this new MT6580 processor, the 4G LTE one will come with QCT 8909. There will be 1GB of RAM onboard along with 8GB internal storage on both the devices.. Surprisingly, the 3G variant has a larger 2910 mAh battery as compared to the 2800 mAh battery found on the 4G compatible model.
So it looks like Mediatek is right on schedule when it comes to releasing its SoCs and we still have some exciting new processors coming later this year like the 20nm MT6796.
Don't expect great performance from the MT6580 processor, since its targeted at the low cost budget segment. But we would like to see how the chip ranks in the benchmark tests to get a fair idea about its capability.
Stay tuned for more information.