Huawei or Meizu,who will snipe the rocketing Xiaomi Smartphone Trend in 2015?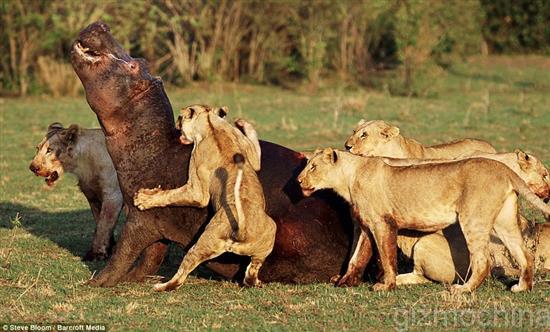 It is an undoubted fact that China smartphone market expanded rapidly and dramatically in recent years. China smartphone brands like Xiaomi, Huawei and Lenovo competed in the international market with their superior cost performance, and also become more and more popular globally. According to Moore's law, the fierce competition among the China smartphone brands will be much tougher as the time goes by, which resembles the PC competition a few years ago.
In January, 2015, Yu Chendong (CEO of Huawei) and Lei Jun(CEO of Xiaomi) expressed their prediction on the China smartphone market in 2015, they believe that the competition among China smartphone market will be the most fierce one in all ages. As the pioneers in the industry, Yu and Lei show their intention in making industry reshuffle in this year. The strong will be much stronger while the weak will die out, this kind of extreme situation will be the view picture for the following 3 year of China smartphone market.
The Rocketing Trend of Xiaomi
Xiaomi becomes the highest valued entrepreneurial style company in the world by its extremely peerless performance and word-of-mouth marketing strategy, it also takes more than half of the market share in China smartphone industry undoubtedly. Its pricing strategy is the key to make the whole business growing rapidly and defeat the traditional. As for traditional brands, they set a relatively high price at first, and the price will goes down as the time goes. Xiaomi is quite different from that, it sets the price which will make ends meet half a year later, as long as the sales could be controlled. Of course, this kind of Futures-Pricing pattern is the only part what will be denounced. If consumers want to buy Xiaomi, they have to either buy them from Secondary Market with a higher price, or rush to get the F code from the official website.
In the past year, the value of Xiaomi surges to 45 billion US dollars form 10 billion, the speed is quite astonishing. Lei made it through, and all he has done is captured by the media. From Functional Age to Smart Age, there are only three brands shining through, they are Apple, Samsung and Xiaomi.
The difference lies in that Apple use its iOS to attract a number of App developers to make money, while MIUI do it by providing integrated services.
As Xiaomi has the double advantages —— huge sales volume and favorable supply chain—— the two incomparable conditions endow Xiaomi potential to be the tycoon in China Smartphone market.
In 2014, the sales volume of Xiaomi is 61.12 million, increasing 227% than that of 2013, which did better than Huawei, Lenovo and LG in the Q3 of 2014, ranks the third on the global smart phone list, just following Apple and Samsung.
As the surging trend will slow down in 2015 for smartphone industry, if Xiaomi intend to maintain its performance in 2014, it will, on one hand grab the market share in low-and-middle-end market, on the other hand spare no effort to competing with international brands like Samsung, Sony, HTC and LG to get more market share in high-end market. The launch of Xiaomi Note will be the start to maintain the high-end market. It is likely that common version and flagship version will be launched into market at the same time with different prices to maintain the market shares in different levels.
Revolutionary price battle which is around the corner will make the industry reshuffle completely in 2015.
How wolf-spirit-style Huawei can snipe Xiaomi?
Frankly speaking, Huawei is the only competitor of Xiaomi in China smartphone market, no matter its brand fame and the sales volume. This year, the biggest revolution for Huawei is that HONOR (the former sub-brand) will be merged into it. And HONOR is the one Huawei builds up with the utmost attention to compete with Xiaomi, the one which is neglected in the past.
HONOR is a brand penetrated with the wolf spirit of Huawei, keep on to Xiaomi in every aspect like price and marketing etc. As HONOR process too slow to affect Xiaomi, Huawei decided to merge it, focus on it, and take it as the trump card to defeat Xiaomi.
In terms of hardware, Huawei has the ability to compete with Xiaomi. As it has a greater ability on Independent R&D, Huawei's Hisilicon Chip has its advantage in low-and-middle-end market for its performance, however, the chip is also a disadvantage as it is mono-used by Huiwei, and less competitive than MTK chip in cost and performance in China smartphone market.
As for software, Huiwei lags behind Xiaomi much more. Xiaomi's MIUI ecosphere is much more sustainable Huawei's EMUI ecosphere. Last year, the user number of MIUI is beyond 100 million. Lei uses MIUI to make money by investment and shares while providing service, which is a new pattern that attracts more users to get involved.
How the old enemy Meizu make the counter attack to Xiaomi?
Meizu made a remarkable progress in 2014 in terms of its sales volume. Though its Flyme is as user-friendly as MIUI of Xiaomi, the user number is always not enough, and this situation will dramatically affect its market position.
Alibaba joined hands with Meizu, investing into Flyme system months ago. It will help Meizu build the content of the system, but for the user numbers, Meizu should rely on itself.
In Strategic plan, Meizu should develop more versions like MX4 to boost the user number of Flyme system, only in this way will it compete with Xiaomi in sales volume in 2015. However, the time is limited as the slowing-down trend of phone market appears.
Huawei has a great amount of sales volume but without a preferable system, while Meizu has a vital system but without enough user number. Maybe Huawei combines with Meizu can make a complete new Xiaomi.