Leaked Camera Sample confirms a 13MP camera on Huawei P8 flagship
Huawei's latest flagship is going to be announced on 15 April 2015 at a special event. As we near the release date of the Huawei P8, we are getting a lot more information about the upcoming flagship.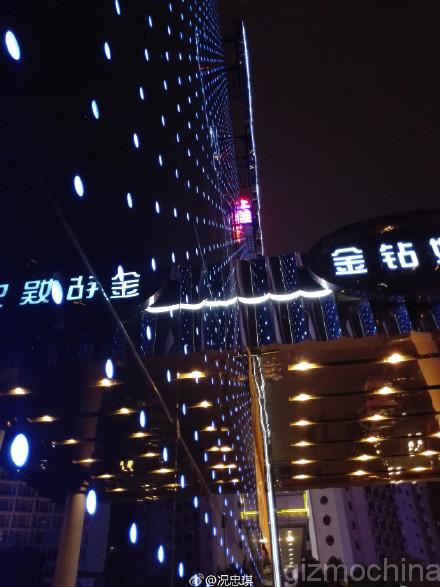 Yesterday, the first camera sample from the device was leaked online. The picture had a resolution of 4160 x 3120 which kind of confirmed that it was taken from a 13MP camera unit. As for the quality of the image, it was quite clear even in low light. Its good that we could take a look at night time photography because that's where most smartphone cameras struggle. But from the leaked picture, it looks like Huawei P8 flagship managed to limit the noise in the dim light. So, the P8 may have a good camera indeed.
It is still not known whether Huawei will incorporate an improved version of the dual camera unit on this new flagship, but it could be a single 13MP sensor too. As for the body, the smartphone is expected to come in two different versions, the standard version featuring an aluminum alloy body and the premium high-end edition having the zirconia ceramic unibody design. The overall body will be pretty slim at 6.7mm.
According to a recent leak, the phone is said to feature a 5.2-inch full HD 1080p display. It will be powered by the latest 16nm Huawei's Hisilicon Kirin 930 64-bit octa-core SoC with 3GB RAM and 32GB of internal storage. It is still not known whether there will be an external MicroSD card slot. The Huawei P8 is expected to run on the latest Android 5.0 Lollipop version. Earlier it was rumored that the phone may feature a fingerprint scanner, but latest rumors suggest that the company will not incorporate it in this particular flagship device. Finally, expect its pricing to be around 2999 Yuan which comes to around $480.
We are exactly a month away from the official announcement of the Huawei P8, so expect a lot of new leaks about the upcoming device in the coming four weeks.