FlymeOS 5.0 Beta Screenshot Revealed on Weibo
A little over a month ago, the Chinese phone manufacturer Meizu revealed that the company is actively working on bringing a much anticipated FlaymeOS 5.0 firmware update to its devices. While, the update still hasn't rolled out, a screenshot appeared on Weibo recently, showing a smartphone running a Flyme OS 5.0.3A (Beta) build, proving the software is in its final stages of testing.
The fifth version of Meizu's custom firmware Flyme OS will be bringing a number of changes to the software, delivering a better overall experience. Based on Android 5.0 Lollipop, Meizu's custom ROM will be released for the Meizu MX4 and MX4 Pro.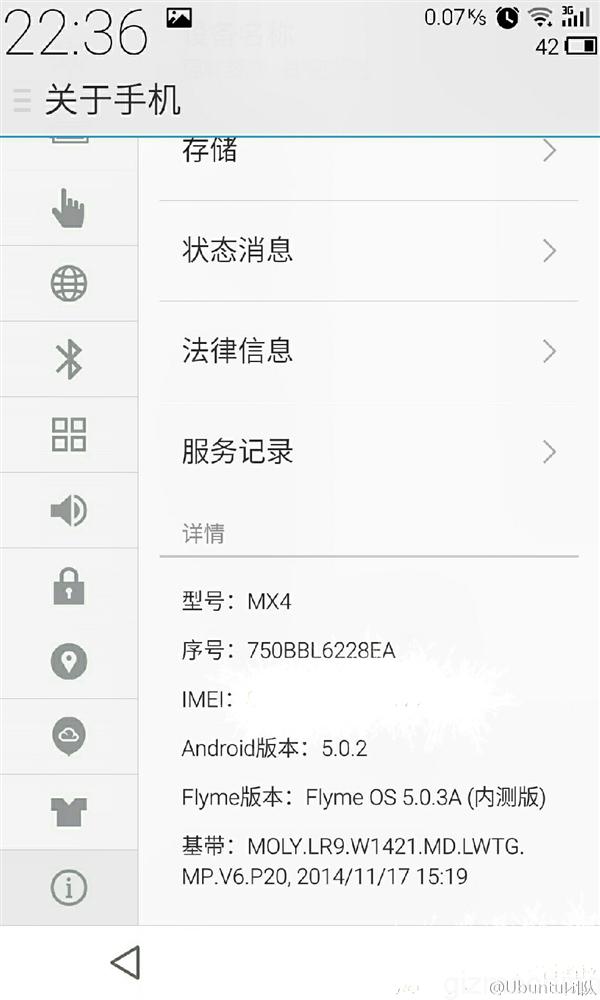 The screenshot doesn't reveal much in regard to the actual OS, but it does show that there already are Meizu smartphones running the FlymeOS 5.0 Beta. According to the screenshot, the custom ROM is based on the Android 5.0.2 Kernel, while the FlymeOS 5.0 Beta itself is in its 5.0.3A iteration.
While a release date for the update still hasn't been officially announced, Meizu will be giving access to the public to FlymeOS 5.0 via an open beta version, said to be made available later this month.