Xiaomi Phones Become Official Equipment for Chinese UN FPU Team
Late last year, the second police riot team of the United Nations peacekeeping force was sent to Liberia. Having 110 Chinese citizens, the team returned safely to the Chinese mainland two days ago, on March 13. Successful on its own accord, the mission served as further proof of the power of Chinese smartphones, Xiaomi in particular.
A number of team members of the Chinese peacekeeping police force shared through the micro-blogging network Weibo their thoughts on the mission, as well as a few photos through their Xiaomi smartphones. "The Signal Strength was absolutely great," members of the team stated, giving further proof that Xiaomi hardware is a force to be reckoned with.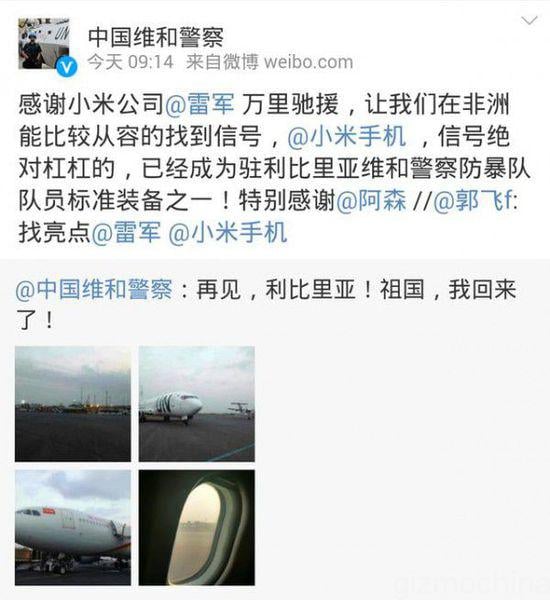 According to officials, the mission in Liberia served a test area for the Xiaomi smartphones and following the successful testing, the mobile devices have now become standard equipment for the Liberia FPU team.
The war in the West African country Liberia has been progressing in the course of over ten years. The Chinese peacekeeping police force was invited as a part of the United Nations team to perform various helpful missions, including infrastructure work, repairs and transportation. While the country's communications have been damaged by the war, thus resulting in a low signal strength, the Xiaomi Smartphones proved to be powerful enough to deliver a top notch performance even in the harsh area of Liberia.