Lenovo to release a Windows 10 smartphone by mid-2015
Microsoft under the leadership of Satya Nadella has undergone a lot of changes. One of the biggest changes in the company's strategy has been to partner up with new companies to expose its products to newer markets. China, being a market with hundreds of millions of customers has gained a lot of attention from tech companies in recent years and Microsoft is also keen to expand in the country.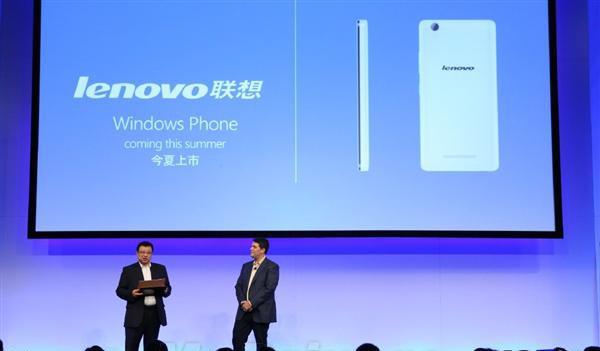 Earlier today, the company announced that it was entering into a program with Xiaomi to test Windows 10 powered Xiaomi Mi4 smartphone and now, the company revealed that Lenovo, one of the biggest PC makers in the world will develop and release Windows 10 powered smartphones later this year.
It is said that the Windows 10 smartphone will feature mid-range specs like Snapdragon 400 and Snapdragon 600 chipsets on a 4.5-5-inch screen. However, this shouldn't be a big problem since Windows Phone OS work smoothly even on phone with basic hardware.
Lenovo plans to release its first Windows 10 smartphone by mid-2015 via the country's leading network, China Mobile. Unfortunately, the company is yet to announce any details about a Windows 10 smartphone release outside of China this year.
The company has also agreed to upgrade its Windows 7 and Windows 8.1 powered devices to the new Windows 10 OS for free. The company revealed some more details in a press release earlier today.
"Lenovo, one of the world's leading PC manufacturers, announced they will offer Windows 10 upgrade services at 2,500 service centers and select retail stores in China when the Windows 10 upgrade is available. This will help customers quickly and easily upgrade their new or existing Windows devices to Windows 10. Lenovo also announced their commitment to build Windows phones, to be available in mid-year 2015 via China Mobile."
Clearly, Microsoft has set its eyes on China and partnering up with top companies like Lenovo, Tencent and Xiaomi is a sure shot way of expanding its existing user base in China.