Windows 10 powered Xiaomi Mi4 smartphones may hit the markets later in 2015
China is the world's biggest smartphone market and hence, its no surprise that most manufacturers want a piece of the market share in the country. While Microsoft has its own Lumia series smartphones running on its Windows Phone OS, it isn't sufficient to compete with the millions of other phones running on Android and iOS. As a result, Microsoft has just announced that it will be working with Xiaomi to test Windows 10 powered smartphones.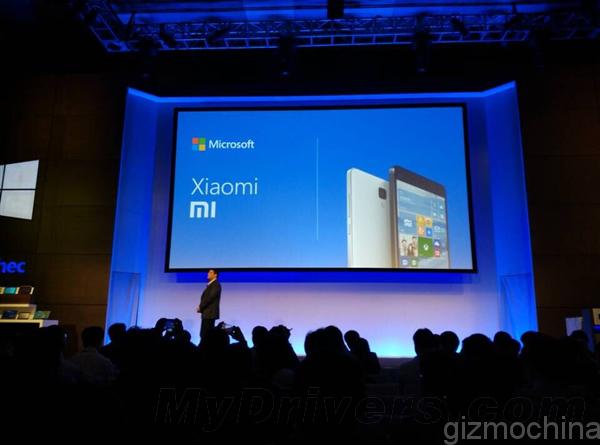 In an official blog post released a few hours ago, Microsoft states that it has entered into a new program with Xiaomi, where a selected group of Mi4 users will be given the chance of downloading and installing the Windows 10 Technical Preview on their Xiaomi Mi4 smartphones. They will be giving direct feedback to the company. The post also says that this will help in the release of the Windows 10 powered smartphones later this year.
Through a new program with Xiaomi, one of the top smartphone distributors in the world, a select group of Xiaomi Mi 4 power users will be invited to help test Windows 10 and contribute to its future release later this year. These power users will have the opportunity to download the Windows 10 Technical Preview – installing it and providing their feedback to Microsoft.
Microsoft is planning to expand aggressively in China as it has partnered up with many other leading tech companies in the country like Lenovo, Qihoo 360 and Tencent. All of them have agreed to release the new Windows 10 OS as a free upgrade to their existing Windows 7 and Windows 8.1 users.
Windows 10 is one of the best upgrades from Microsoft till date. The company has taken feedback from thousands of users to develop and tweak this new OS which will be compatible with devices of all sizes.
Just yesterday we saw the Teclast X98 Air running Windows 10 Pro Technical Preview in a video and some of the features previewed there were quite cool. You can check out the video from this link.
So, what do you think about a Xiaomi powered Windows 10 smartphone? Do you think its a good idea or should Xiaomi stick with Android OS for now?
[socialpoll id="2259086″]