Xiaomi to announce a new smart Xiaomi TV tomorrow?
Over the past couple of months, we have seen many new products from Xiaomi. This Chinese smartphone manufacturer has expanded into newer product categories like routers, game controllers, and even air purifiers. Even in the smartphone lineup, the company launched a new Xiaomi Mi Note series which offered top end specs at an affordable price tag.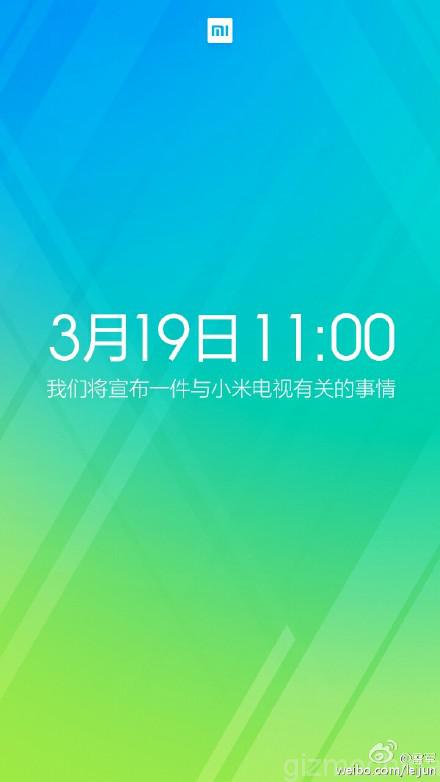 Now, it looks like the company is all set to announce a new Xiaomi TV tomorrow as Lei Jun, the founder and CEO of Xiaomi revealed a new teaser earlier today. He said in a post that Xiaomi will announce something new about its TV range at 11:00 AM on March 19, i.e. tomorrow. He even tagged Wang Chuan in the post, who is the director of Xiaomi smart TV business.
He became the eight core team member of Xiaomi after it acquired Duokan, a company which made apps for e-readers and Apple TV. Apart from the apps, Duokan is also an alternative OS for Amazon's Kindle devices which brought in a lot of new features to the device. Its CEO, Mr. Chuan has years worth of experience in business, since he entered the entrepreneurship world just two years after graduating.
The company already has its own Xiaomi TV lineup in the market, but its far from perfect. Mr. Chuan had earlier said that the company aimed to make the OS more user friendly so that people from all ages could operate it, from a four year old to an eighty year old.
Unfortunately, neither Lei Jun nor Chuan has revealed any further details about tomorrow's announcement, but since we are less than 24 hours away, we just have to wait and watch what the company has in store for us.