Nexus 6 aka Moto X Pro likely to be priced around 4299 yuan in China
Although its been around four months since Google debuted its powerful Nexus 6 flagship, the device is finally coming to China this month. A few days back, the Nexus 6 dubbed Moto X Pro in China hit TENAA further confirming its entry into the domestic market. The specs were also leaked at the same time, but pricing was still unsure.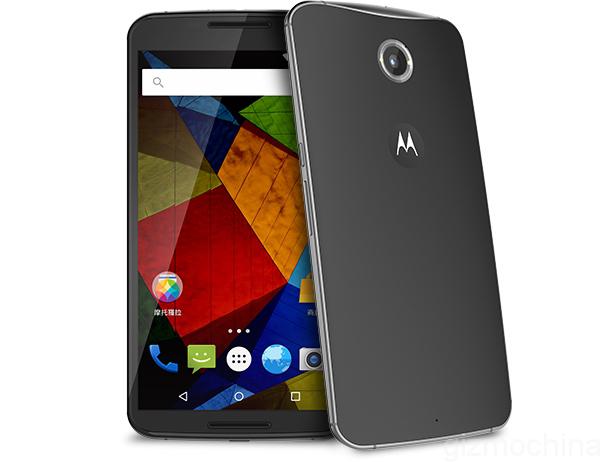 However, we may finally have an idea about Moto X Pro's retail price, since a major Chinese media website reported earlier today that Motorola could price this flagship around 4299 Yuan. This comes to almost $692, which is an hefty price even for a device with such powerful specs. When the Nexus 6 debuted in US, it went on sale for a slightly lower $649 retail price for the unlocked version. The price is still not 100% fixed, but still it should easily go upwards of 4000 Yuan.
Motorola has big plans for China this year, as the company is all set to release most of its devices in the market. Moto G, Moto X, Moto 360 and even the Moto Hint Bluetooth Earpiece will see a launch in China this year. Motorola has also announced that its famous smartphone customizations service, the Moto Maker will also debut in China soon. This will definitely be a nice addition since it allows users to choose custom back panels and materials for their smartphone.
As for the specs of Moto X Pro, its as powerful as the Nexus 6. So, you get a 6-inch display with 2K resolution, 2.7GHZ quad-core Snapdragon 805, 32GB of expandable storage and 13MP rear camera. The phone will support all the major networks in the country, thanks to its support for GSM, CDMA, TD-SCDMA, TD-LTE, LTE FDD, and WCDMA.
The Moto X Pro is expected to go on sale by March 30, which is just three days away. It will be interesting to see how the Chinese market reacts to the Moto's powerful handset.