399 Yuan Phicomm Little Dragon C520 with 4G Launched
As the Chinese smartphone market becomes more and more hectic, the smartphone manufacturers as well as mobile carriers have a lot of headache to keep on getting decent profits. One of the ways to do that seems nothing more than lowering the price to the amazingly low price tags and the 399 Yuan phone seems to be a way to go for some of the companies.
The actual device we are talking about is the Fiji Dragons C520 low-end smartphone with the 4G support, which is the product made in cooperation with China Unicom to provide the users with the "national phone".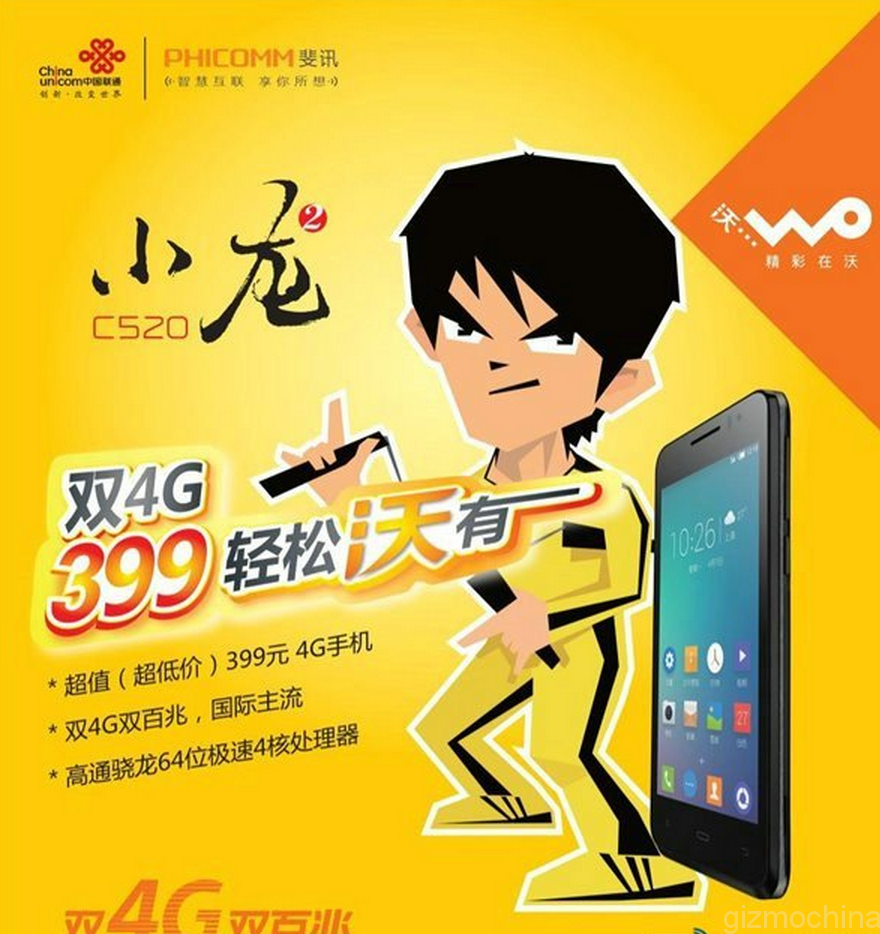 As far as the specs go, we are looking at the low-end model. Still, for the amazingly low price tag, the specs are really decent! Fiji Dragons C520 uses a 4.5 inches 960 x 540 resolution screen. It is equipped with the 1.2GHz Snapdragon 410 quad-core processor (yes, Snapdragon chip for this price!). Also, it has a built-in 512MB RAM and 4GB of ROM, but has Micro SD memory card slot. Moreover, it has the camera combo of 3mp/2mp. Also, it supports China Unicom 4G / 3G and GSM networks, supports dual SIM dual standby modes. The device runs Alibaba's Aliyun OS 2.9.2 system.
We have to say that this is not the best specced device out there, but for the price point it is being offered, it is a pretty good deal. We are not really sure if this device hit the international waters as it has been made in cooperation with Chinese mobile carrier specifically for the Chinese market. Still, we have to wait and see since the device supports the same frequencies that work internationally.