Huawei's Kirin 930 balances power & performance using Cortex A53e cores!
Huawei recently announced its advanced Kirin 930 processor for 2015. This SoC uses a 16nm process which makes it much better than the 20nm process and 28nm process based chips in the market right now.
Although earlier it was rumored that the Huawei Kirin 930 chipset uses four Cortex A53 and four Cortex A57 cores, it was revealed recently that all the eight cores were ARM's low power consuming Cortex A53. We were really surprised to hear that given that this would have made the SoC less powerful than other Cortex A57 based processors.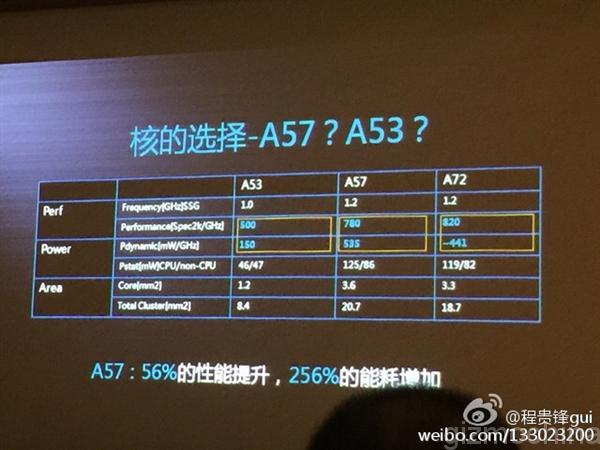 Finally, today, Huawei revealed why it decided to use eight Cortex A53 cores inside its flagship chipset.
According to the company, its new Kirin 930 processor is based on an enhanced version of the Cortex A53 cores. So, out of the eight cores in the SoC, four will be this Cortex A53e version which improves its performance to a great extent.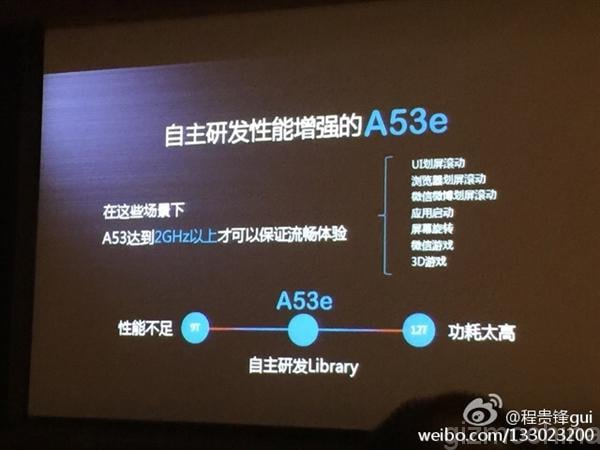 Traditional Cortex A53 cores run at 1.2GHz which is very low as compared to competitors. For example, the MT6752 octa-core SoC is clocked at 1.7GHz. So, in order to reach the same performance as these rival chipsets, the company had to increase the frequency to no less than 2.0 GHz.
It could have used the Cortex A57 processor which is almost 56% faster than A53. However, the company claims that A57 uses 256% more power than the A53, which would adversely affect the battery life. Moreover, Cortex A57 tends to heat faster, thereby increasing the temperature of the smartphone.
So, in order to avoid these problems, the company used the enahnced Cortex A53e cores on the chip. Of course, we still don't think the performance will be at par with rival processors based on A57, however, for that you get efficiency and therefore additional battery life.
We have not yet seen the Mediapad X2 in action running this SoC, but according to leaked AnTuTu results, the processor manages to score above 44000 points on AnTuTu which is very impressive.
So, before we make our conclusions about the A53e powered Kirin 930, lets wait for an official review.
What do you think about the Kirin 930? Do you think the company was right in using Cortex A53 instead of A57 to make it more efficient and battery friendly?