Meizu had a very strong Q1 2015 reveals analyst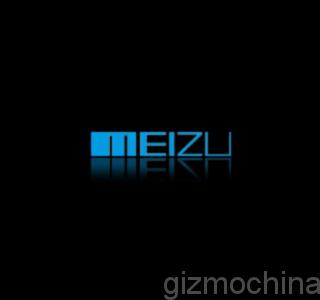 While there's no doubt that Xiaomi dominates the sales in China, there are manufacturers like Meizu, OPPO and Vivo who also have a considerable share in this domestic market. Meizu in particular launched a number of new and affordable product in the past few months alone which will have definitely changed the numbers for the company in the Q1 2015. Now, we have some unofficial information about the sales figure of the company in the first three months of 2015.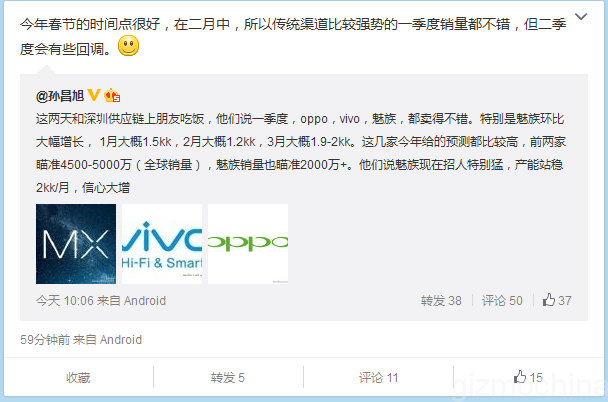 Sun Changxu revealed on Weibo recently that Meizu along with other Chinese manufacturers are doing quite well in the first quarter of 2015. The sales was mainly driven by the Chinese Spring Festival season.
Sun also revealed some more information about Meizu's sales figures. According to her, Meizu sold around 1.5 million units in January, 1.2 million units in February and 1.9 to 2 million units in March. The company's quarter on quarter growth has been impressive. Last December, it sold around 1 million units, but in recent months, the company has reached the 2 million units sales mark, which is commendable.
The timing of the growth in sales hint that Meizu's newest Blue Charm range could be responsible for such an amazing growth. Both, the Blue Charm Meizu M1 Note and the Meizu M1 (Mini) has attracted praises from experts and users alike, which is why we see a spurt in its sales. And given this rate, it looks like Meizu will easily reach its target sales of 20 million+ units by the end of 2015.
In comparison, Xiaomi sold over 61.12 million units in 2015, averaging about 5.1 million per month. Sun also said that Meizu is aiming to increase its production to 2 million units a month.
Meizu definitely has converted itself as a quality brand with affordable hardware. The M1 Note in particular has been the company's best value for device.
So, do you like Meizu? Do you think the company will ever be as big as Xiaomi?