Xiaomi Mi4 Price Officially Reduced by 200 Yuan
In addition to a variety of new products that were announced today, Xiaomi also surprised the consumers that they are officially reducing the price of their highly popular Xiaomi Mi4 smartphone. The price is sliced by 200 Yuan meaning that now it costs just 1799 Yuan instead of 1999 Yuan in China.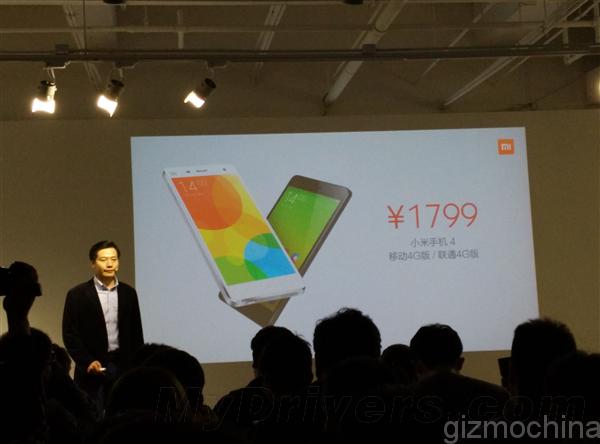 What is more, the lower end Mi4 edition (which is basically the same device, but has reduced 2GB of RAM amount) is now priced at 1699 instead of 1799 Yuan.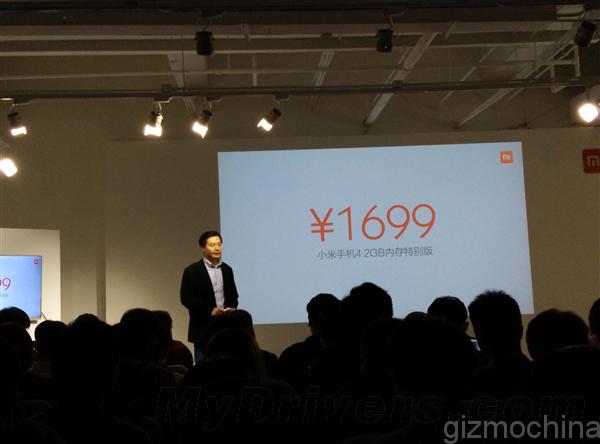 Both devices will be available to buy in China on April 8th for the above mentioned prices. We have to say that the price is really low for a hardware you are getting. A quick reminder that Xiaomi Mi4 still has a lot to offer as it has a Snapdragon 801 chip, which is clocked at 2.5 ghz, 3 GB of Ram, 16/64 GB of internal storage (non-expandable, however), 13mp/8mp camera combo with f/1.8 aperture and more. All of this is packed into a beautiful and sturdy body, which is surrounded by a metal frame.