Meizu M1 and M1 Note getting Lollipop in June, even MX3 and MX2 will get the update!
We know everyone is excitedly waiting for lollipop update on their Android smartphones, and today, we have some information about the Meizu's release schedules for existing devices.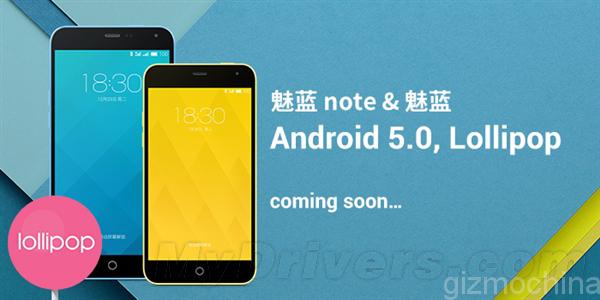 The company has decided to roll out Android 5.0 to the earlier devices first. So, Meizu MX4 Pro's Android 5.0 update based on Flyme 4.5 has already entered beta testing. The final version will be available to download by the end of April around 28th.
Even Android 5.0 for Meizu MX4 has a similar testing and launch schedule. So, the ROM has already entered beta and will be available to download from April 28.
Interestingly, the recently announced Meizu M1 and M1 Note devices will receive Android 5.0 with Flyme 4.5 update only by the end of June. The ROM will enter beta testing at the start of the month.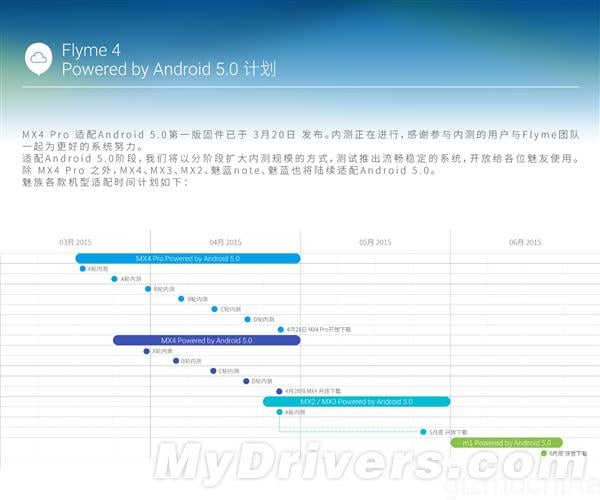 Finally, its good to see that Meizu has not forgotten its old devices. Both Meizu MX3 and MX2 are confirmed to receive Android 5.0 update. Their ROMs will enter beta by the end of April, so you can expect the latest Android version on these devices by the end of May.
Its really refreshing to see that Meizu has not abandoned its old devices. These phones are more than 2-3 years old, and most manufacturers would have simply terminated updates for them. But Meizu has decided to gift its loyal users with Android 5.0, which we feel is a great move by the company.
So, what do you think about the Android 5.0 release schedule for Meizu devices? Is it a bit late? Or are you okay with a June Android 5.0 release for Blue Charm devices?