Nubia Z9 Render Pictures Leaked! Looks Sick!
It has become quite popular nowadays to produce the smartphones with thin bezels. Year after year, companies try to reduce both side, up and down bezels as much as possible. It may not be practical at all since the screen becomes prone to damage if the device is dropped. Also, it is not practical as you can just simply cover part of the screen and leave your fingerprint there. Still, devices like Meizu MX4, which has really thin bezels set the standard for what seems to be really trendy today despite the lack of practicality. This is all for the sake of good looks and probably for the sake of bragging. Both, for the companies, which produce these devices and for the end users.
The all new bezel less devices have been around for a while and it seems that the bezel less devices war in China has reached the new climax. We already saw Oppo's upcoming device in flesh and it definitely looks amazing.
But you may have also heard about another device, which is said to have zero border footprint. We think that it looks even more sick as purported new renders leaked!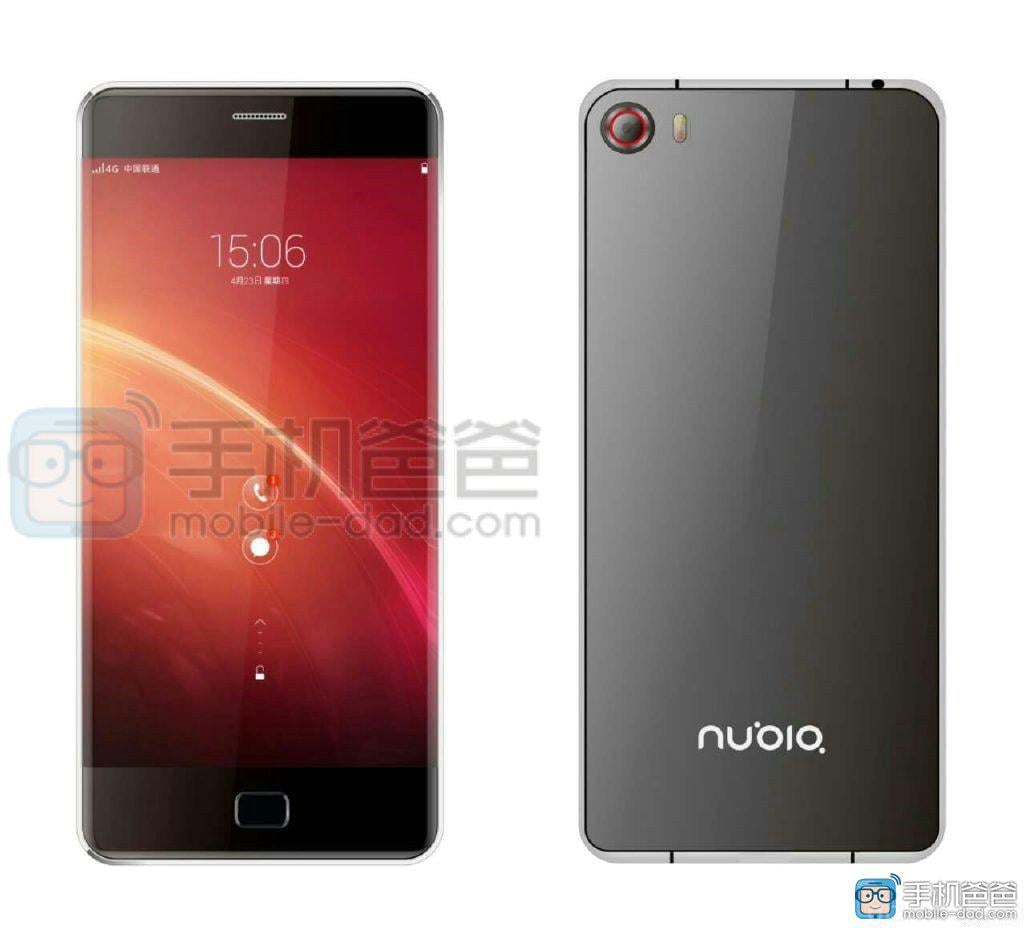 As you can see from the above pics, the new upcoming device looks to be truly bezel less as it spots edge to edge screen. Moreover, it appears that both sides of the screen have rounded edges, similar to the ones seen on the Samsung Galaxy S6 Edge. What is more, on the front bottom of the device there is a square home button, which seems to be a fingerprint scanner.
The renders also reveal a glass back panel, the camera along with the dual tone dual LED's. Also, the device spots a nice looking metal frame.
The Nubia Z9 shapes up to be a really good looking device and we can't wait to see when it is released!