Mediatek Helio X20 MT6797 breaks 70,000 points barrier on AnTuTu?
In the past two days, Pan Jiutang, a famous analyst from China has revealed most of the specs of the upcoming Helio X20 chipset. The chip is expected to feature a unique tri-cluster design which will enable the judicial use of the three different cores namely 2 x Cortex A72 and (4+4) x Cortex A53 Cores.
Naturally, the presence of the Cortex A72 cores will boost performance to a significant level. And now, we may have the first glimpse of the power of this Helio X20 chipset.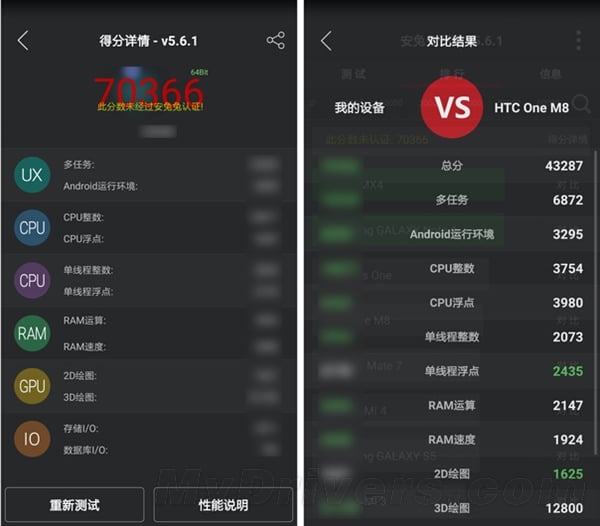 A few hours ago, a new screenshot emerged on Weibo of a device which has broken the 70,000 points barrier on AnTuTu. This could be the Helio x20 MT6797 processor. The same chip was earlier predicted to score above 70K, so this screenshot doesn't come as a surprise.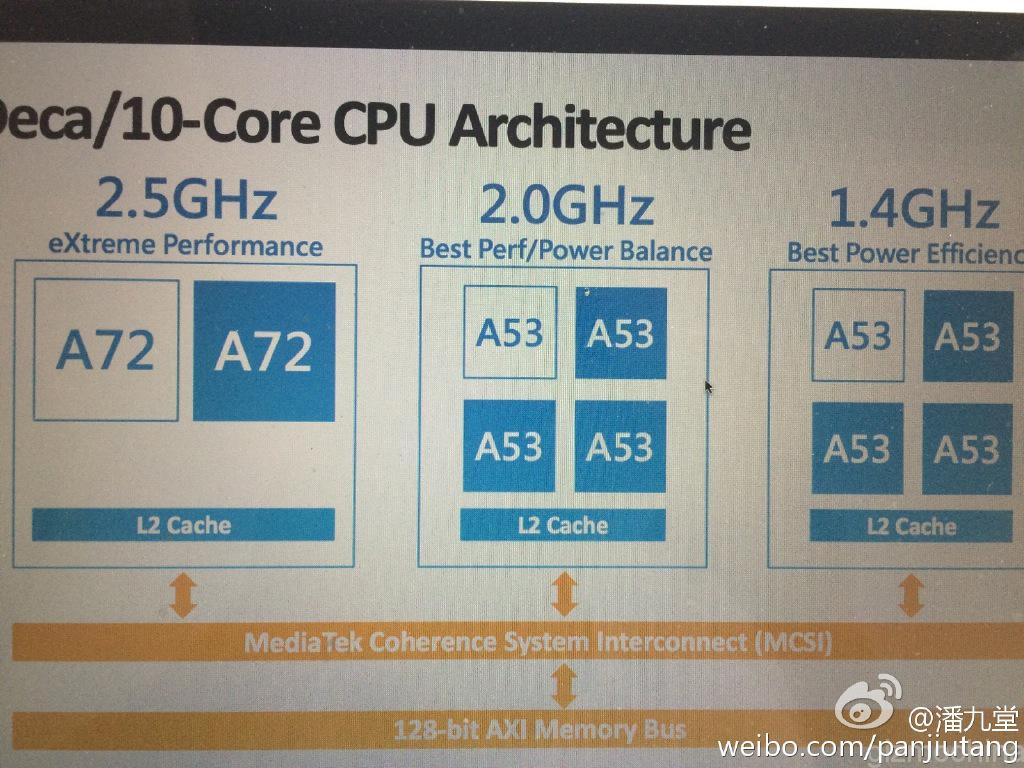 However, we can't really confirm the authenticity of this screenshot so make sure you take this news with a pinch of salt.
Earlier leaks have said that there will be three power modes on the chip. Firstly, the economy mode will activate just the four 1.4GHz Cortex A53 chip, in the next level i.e. Best Performance mode, when the power demand is a bit more, the other 2.0 GHz Cortex A53 cores will come into play. Finally in Extreme performance mode the last two Cortex A72 chips will be activated.
It will be really interesting to see the chip perform in real life. Luckily, we won't have to wait too long for that as its predicted that the Helio X20 will enter mass production by July this year.