ZTE's Nubia division sues Huawei for Honor X2 and P8 camera tech infringement
ZTE's Nubia range of smartphone were always famous for their cameras. The newly announced ZTE Nubia Z9 Max and Mini phones too have a great camera and in our recent review, we saw that the 16MP produced amazing results. Of course, ZTE has its own years of research and development put into perfecting its camera technology and in this time, it has acquired relevant patents and rights to use these tech.
However, it looks like the company is not happy with Huawei's Honor X2 and P8 flagships using a similar tech on their devices. Earlier today, Nubia smartphones revealed via its official Weibo page that the company has decided to sue Huawei for suspected infringement of two of their camera patents.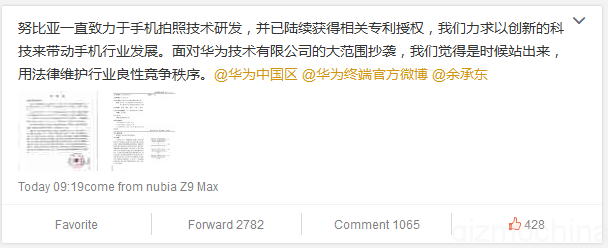 The company publicly posted two letters sent by its law firm to Huawei informing them about the infringement. Along with the images, the company said the following: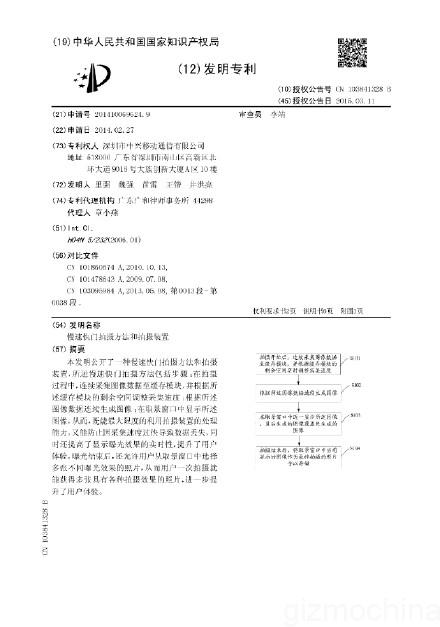 "Nubia phone camera technology has been committed to research and development, and has started to obtain the relevant patents, we strive to promote the development of innovative technology to the mobile phone industry. Faced with a large range of Huawei Technologies Co., plagiarism, we felt it was time to stand up and use the law to maintain order in the industry healthy competition"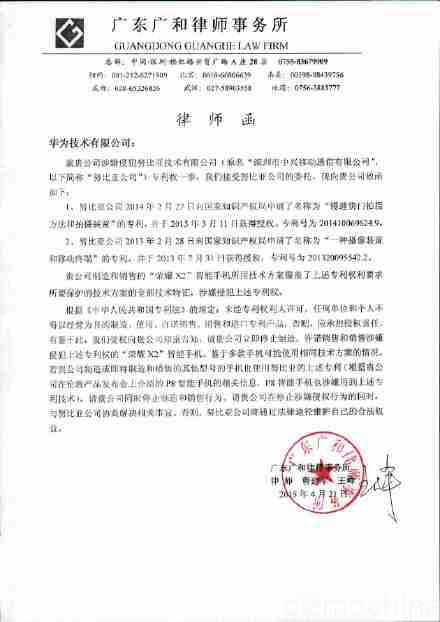 According to the letter posted on Weibo, the company has sued Huawei for infringing two patents. First is the "Slow Shutter and Capture technology" and the second one is the "imaging and mobile terminal tech". The letter also asks Huawei to stop all kinds of manufacturing and sales activity of the devices infringing these patents. The company believes that Honor X2 is already using these two tech and the new P8 flagship could also come under scanner.
So, it looks like ZTE's Nubia division and Huawei will enter into a patent battle in China. We still haven't seen any kind of reply from Huawei, but expect more information pretty soon.