Lenovo Coco-F smartphone to feature 3D curved arch glass with fingerprint sensor
Its looks like Lenovo is cooking something big for the masses later this year. Earlier today, we came across a new image which states that Lenovo could be working on an interesting new concept smartphone called as the Lenovo Coco-F.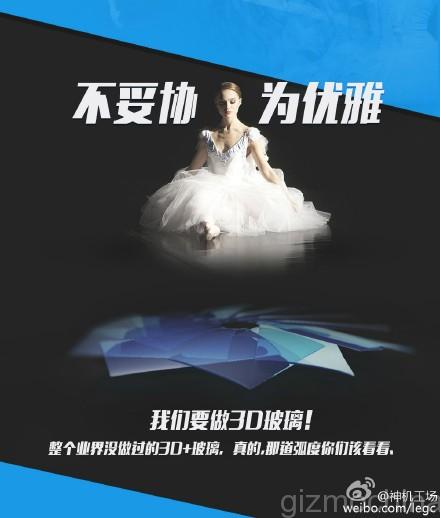 The Lenovo Coco-F is said to feature a unique 3D arch glass curved design. This should definitely set the phone apart from competitors at least in terms of design. As for the other specs, the phone will come with a fingerprint sensor and a ultra-high resolution front camera which should take great selfies.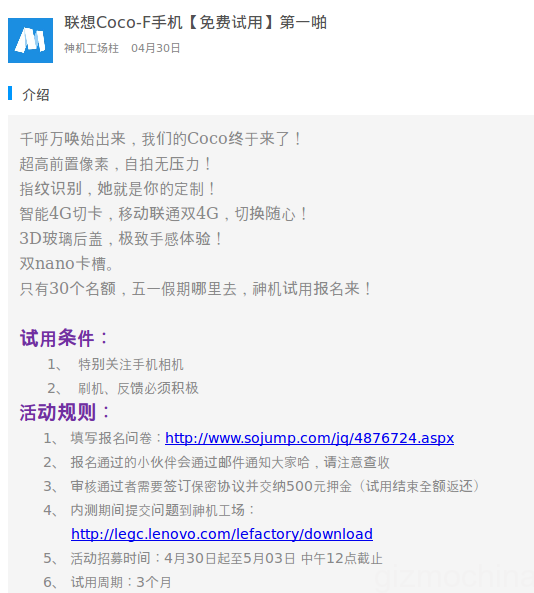 The Lenovo Coco-F will support dual 4G China Unicom and China Telecom networks and comes with two nano SIM card slots. The phone has just entered the trail stage, but if everything goes well, we should see the device in the market in the later months.
Unfortunately, as of now, we don't have any renders or other spec details of the device. But we will keep you guys posted about this upcoming Lenovo smartphone.