A Kickstarter Star Jide Remix Ultra-Tablet Goes on Sale
Usually we do not write about tablets very much as they are still not as popular as smartphones. And we will not write about tablet this time either, because one of the Chinese manufacturers Jide has something interesting to offer, which we may call an ultra-tablet.
The Jide company may sound like a new-comer, but it was founded by 3 former Google senior engineers, which have a combined experience of 26 years. Having a lot of experience in the field of software, these guys decided to follow the "If you want to have a great software, build your own hardware approach".
One more interesting fact that the Jide Remix has been successfully funded trough the Kickstarter campaign and has been chosen as Kickstarter's Staff Pick!
CHECK OUT JIDE'S KICKSTARTER CAMPAIGN VIDEO: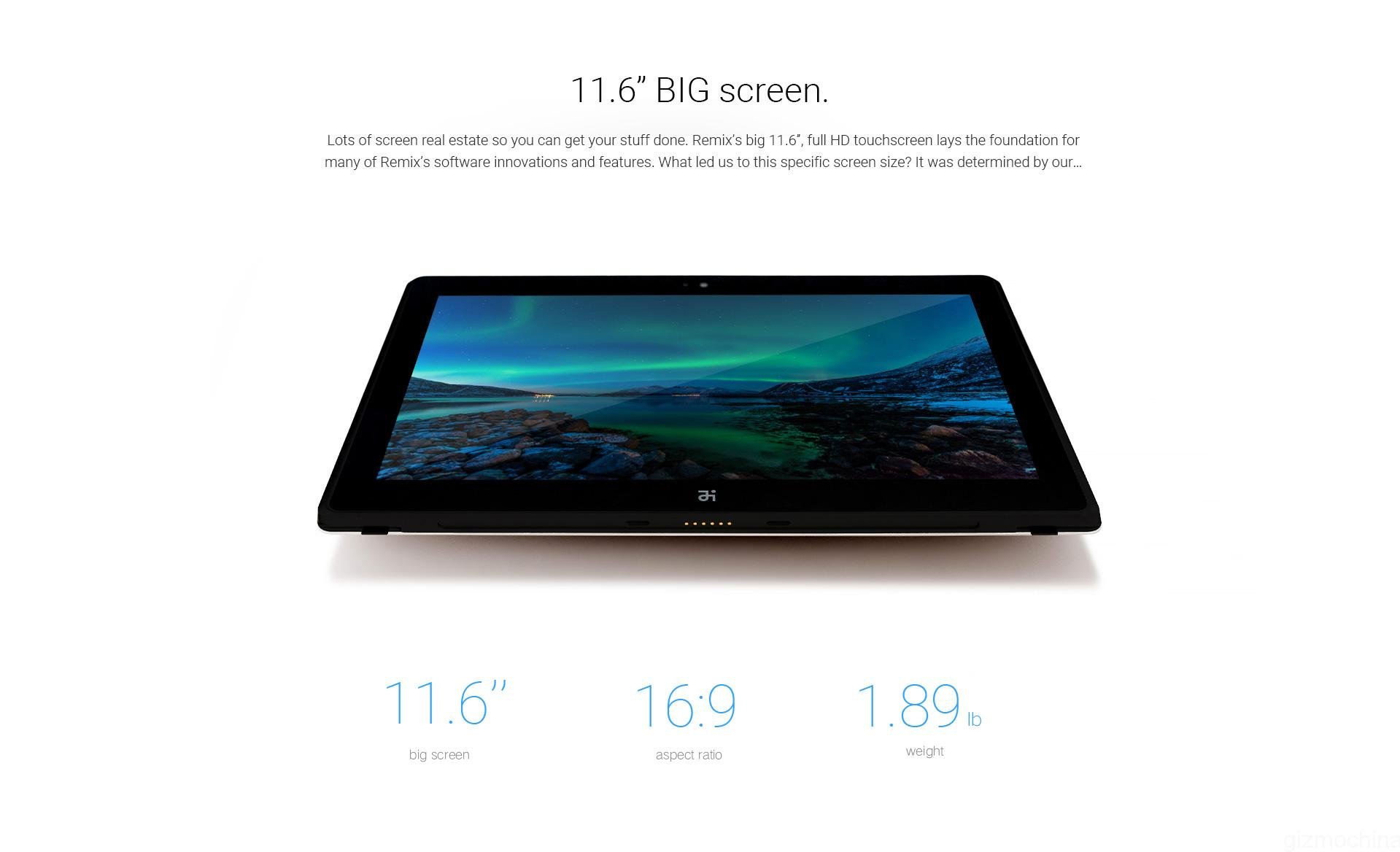 It turns out that this is not an ordinary knock-off tablet, but it is made with high precision both in terms of hardware and software. It starts with a quite unusual screen size of 11.6 inches and 16:6 aspect ratio. According to the company, this is the exact screen size the users prefer for productivity tasks.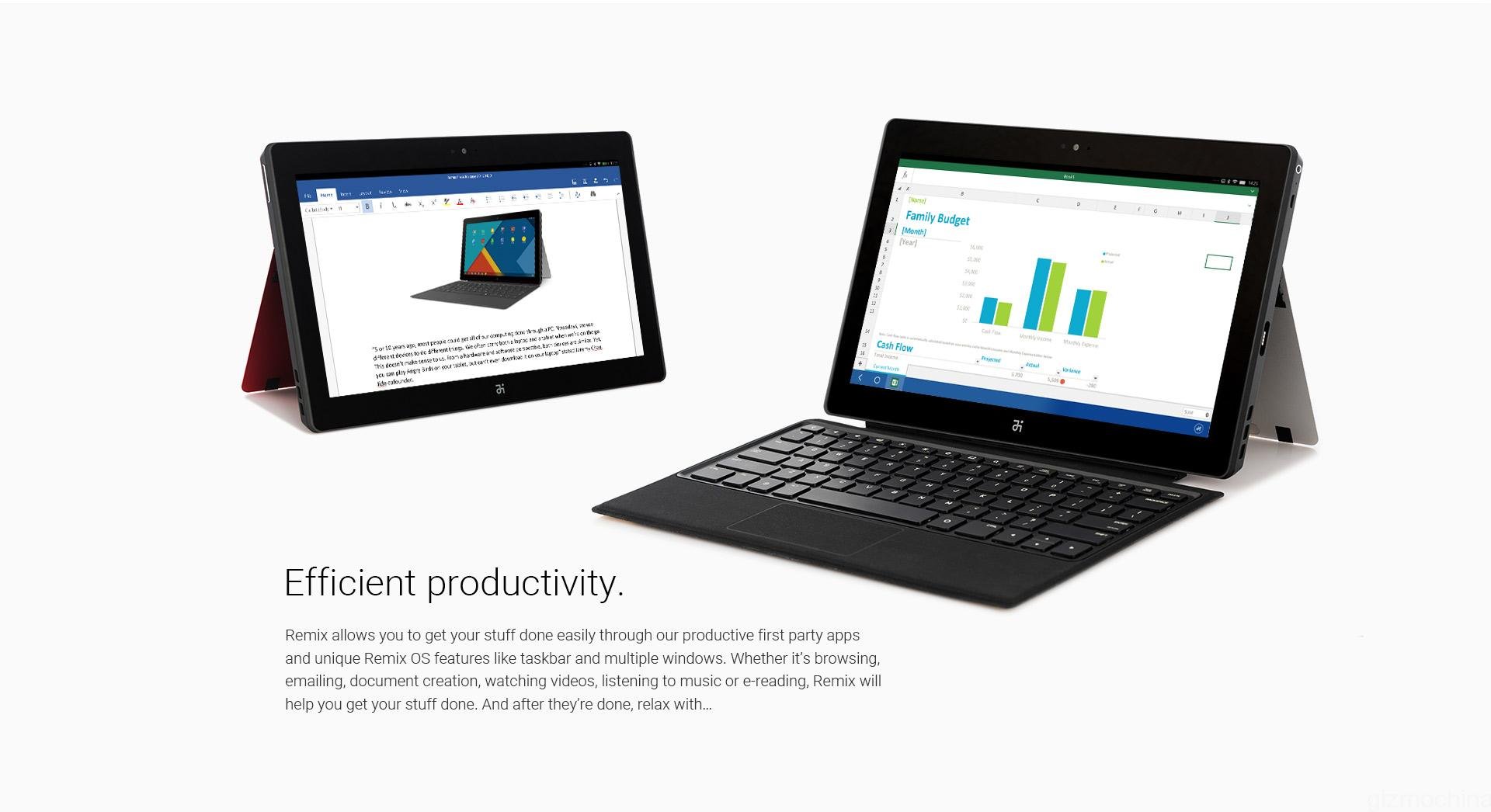 If there was only a tablet, we would say that it is simply too big. However, the device comes with a a keyboard along with the trackpad.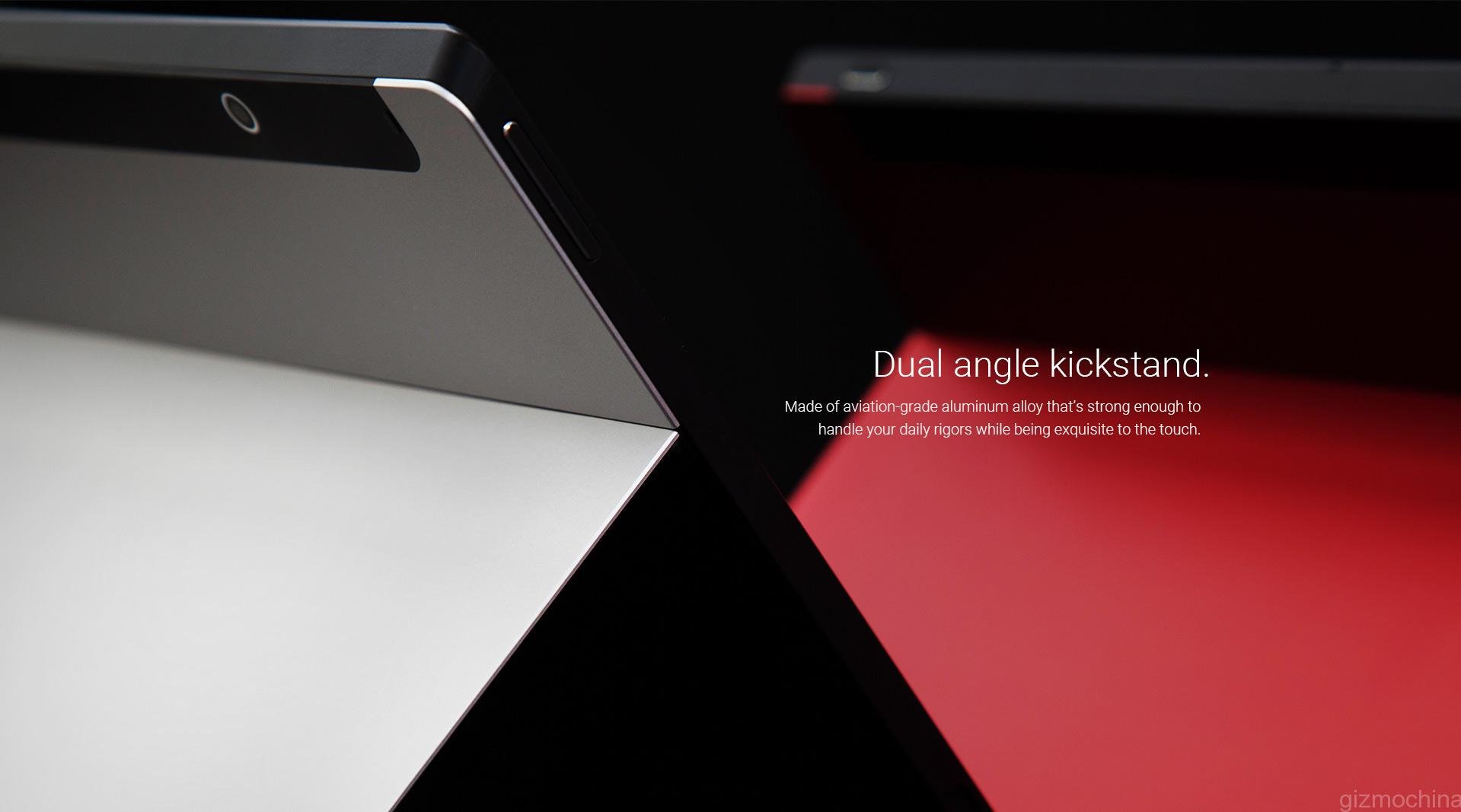 Moreover, there is a dual-angle kickstand, which teamed up with the keyboard and the proprietary Remix OS makes it a productivity oriented tablet/ultrabook.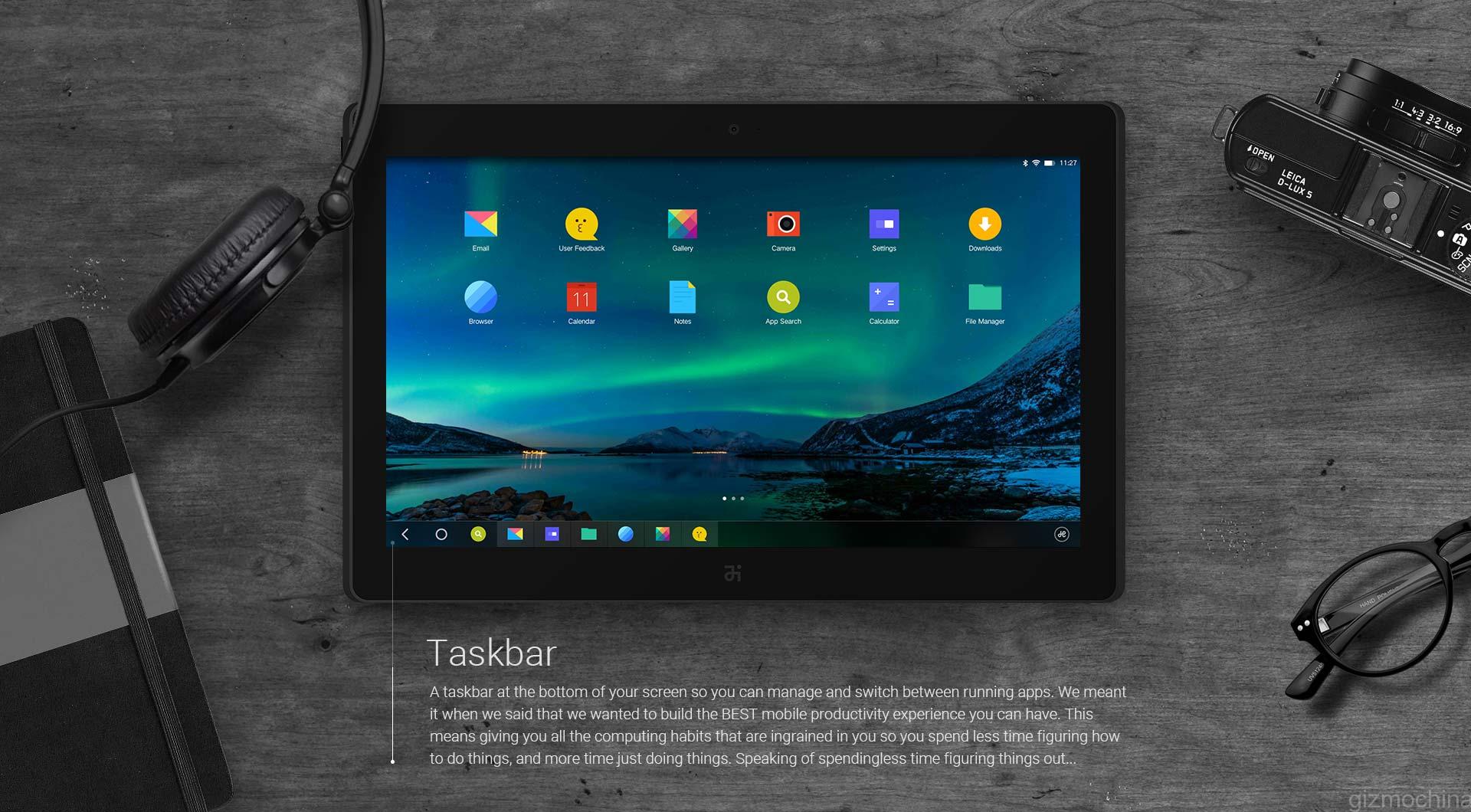 The device comes with the Remix OS, which is build on Android 4.4.2 (Lolipop upgrade is coming soon). This OS is oriented towards productivity tasks, but can handle all the possible Android apps as well.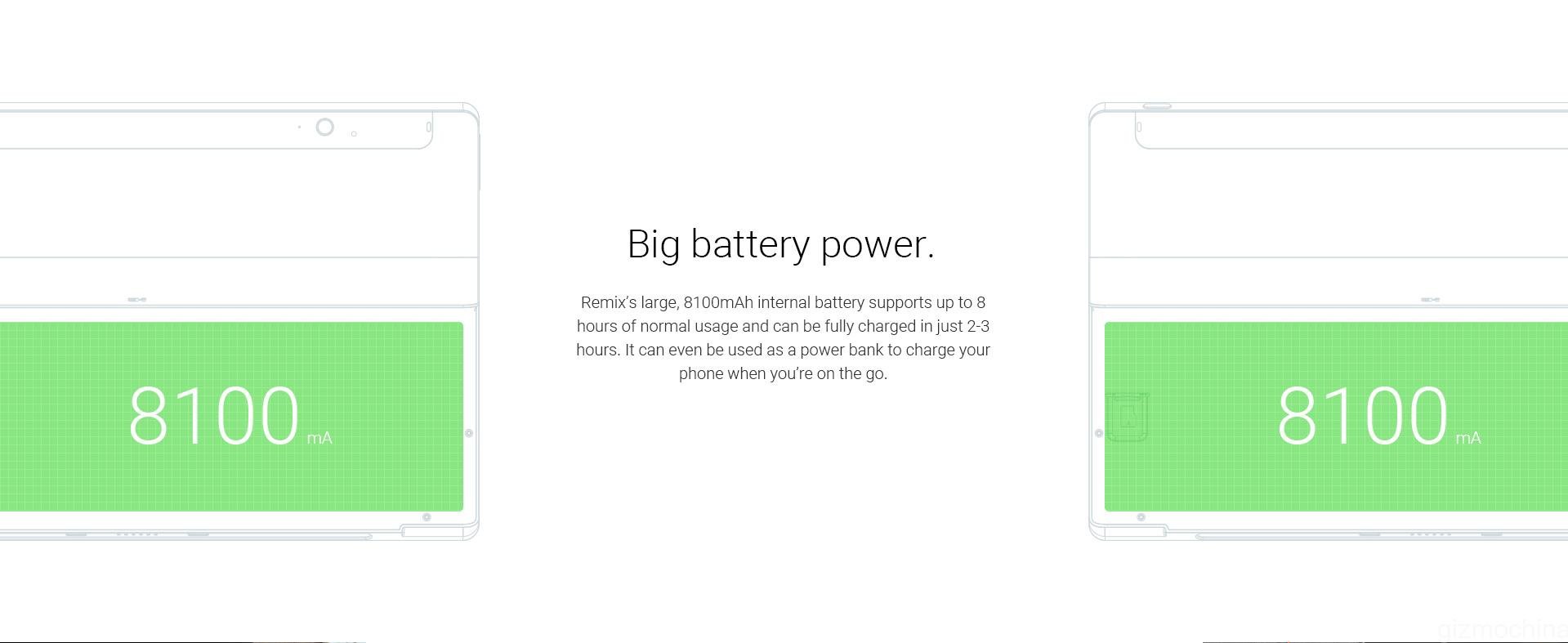 The device comes with a juicy 8100 mAh battery, which supports fast charging and can also charge other devices on the go.
The key specs of the device include a 11.6 inch 1920×1080 display, a Quad-core Nvidia Tegra 4 Cortex-A15 chip, which is clocked at 1.8GHz, 2GB of RAM, 64GB of storage (expandable up to 128GB via the Micro SD card slot), 5MP/5MP camera combo on the back and the front respectively, Bluetooth 4.0, OTG, Wifi and other features.
For more info you can check out Jide official website.
Also, you can check out the official Kickstarter campaign (which is over now).
The device has just went on sale on some reseller websites. We don't have a review unit in our offices yet, but in case you got interested you can buy Jide Remix Ultra-Tablet for $429 from Geekbuying.