Dual-screen Yotaphone 2 Released in China for 4888 Yuan
When it comes to smartphone manufacturers you would probably not think about any of Russian-based tech companies. However, it seems that one of them is worth your attention – Yota Devices. The manufacturer managed to surprise a lot with the first dual-screen smartphone in the world. After some time, the company made a significant upgrade in terms of design and performance, and released the Yoataphone 2.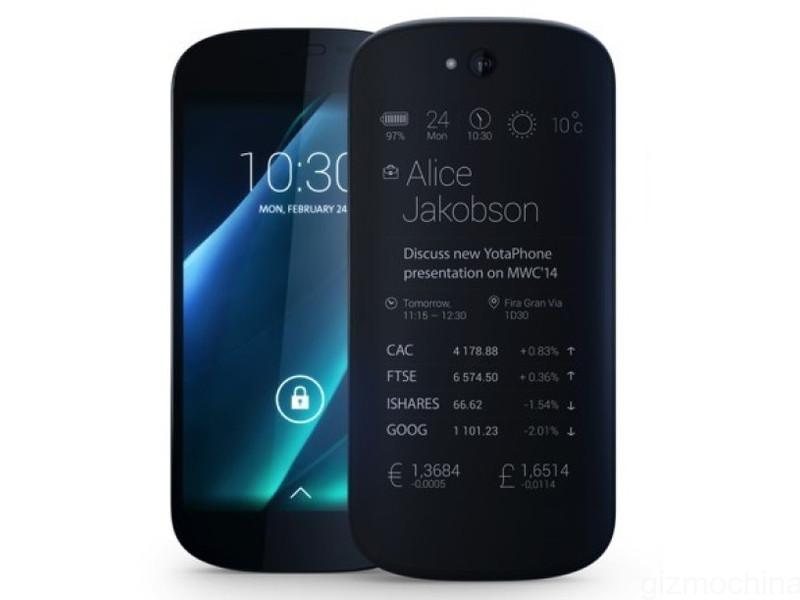 Right now the Russian seem confident about their product and enter such a hectic Chinese smartphone market.
As far as specs go, the Yotaphone 2 has a 5-inch 1080p display on the front and back  4.7 inches 960 × 540 resolution electronic ink panel on the back. Moreover, it has a Snapdragon 800 processor, 2GB of RAM and 32GB of storage (non-expandable). Also, there is an 8MP/2MP camera combo on the back and the front, respectively. Android 4.4 Kitkat is running the show and the device is powered by 2500mAh non-removable battery. 
The Yotaphone 2 will cost 4888 Yuan ($788) in China, which sounds really steep. However, the device should find some buyers as it is the only released device with LCD and E-ink displays in the world (Siswoo Darkmoon is not released yet).
What do you think, is the Yotaphone 2 worth this high price tag? Does the second e-ink display have advantage over regular devices? Let us know.