OPPO is partnering up with FC Barcelona for the coming season!
Its been 10 long years since we saw the first OPPO smartphone and over the course of time, this Chinese company has managed to surprise everyone with its innovative products. Some of them include, the world's first motorized rotating camera on the OPPO N3 and even the fast charging tech VOOC.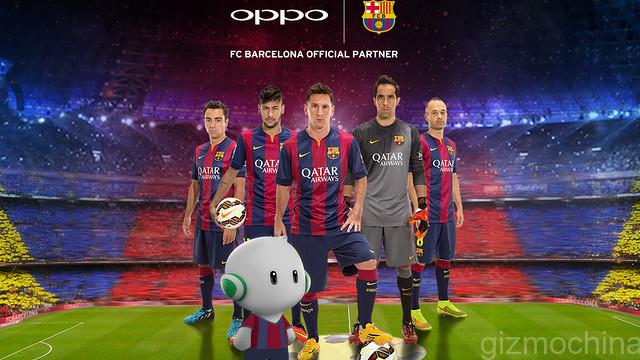 Now, the company has announced an official partnership with one of the world's best football clubs, FC Barcelona. A few hours ago, the club released an official press release confirming this partnership. From this season, OPPO will be the official mobile partner to the club for a total of three years.
While the terms of the partnership have not been mentioned, it is said that OPPO will be present at all of the club events, TV advertising and other fan activities. So, the next time you see FC Barcelona event, expect OPPO to be there.
CEO of OPPO Tony Chen said the following: "An important step in our global marketing strategy. The company chose FC Barcelona not only because of their status as a global iconic football club, but also because they represent the art of football. The partnership with FC Barcelona will be an important step in OPPO's global marketing strategy. "
It looks like OPPO is trying to expand its fan base to a number of new countries with this strategic partnership. FC Barcelona is one of the most popular football clubs in the world and it would give tremendous exposure to this Chinese based company.
CEO of FC Barcelona Ignacio Mestre had to say the following about this partnership: "One further step in taking our Club closer to its fans around the world. OPPO is a global leading smartphone brand known for its exquisite product design and state-of-the-art camera technologies,. We are more than happy to welcome OPPO to our family and hope this partnership can bring us closer to our supporters all over the world."