Huawei Honor 7 Is Coming On June 30 With Fingerprint Sensor
Huawei has always announced major events officially via its Weibo account. Earlier today, the company revealed a new poster which confirms that the Honor 7 flagship is coming on June 30.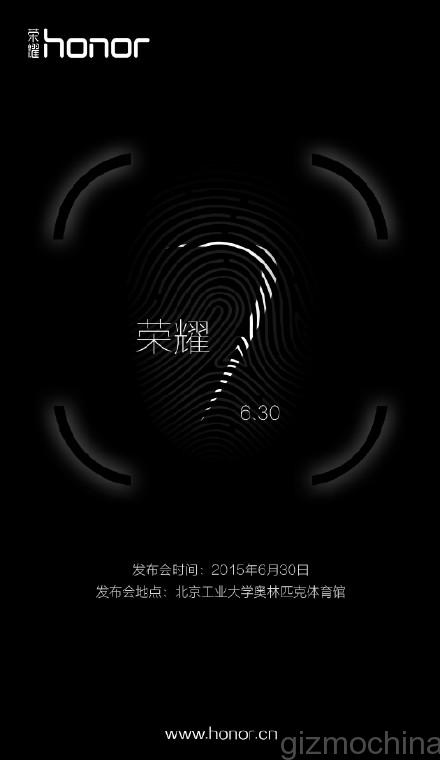 The picture shows the number seven written inside a fingerprint. Below, this we see the date, 30th June, which means that the Honor 7 is coming exactly 15 days later. The image of the fingerprint also confirms the recent leaks which said that the phone will feature a rear placed fingerprint recognition.
The company is yet to confirm other features of the device, but it is said that the phone will be powered by the new Kirin 935 octa-core 64-bit chipset. There will be a 13MP camera at the back with OIS and a large 3280mAh battery. As for the display, expect a 5-inch full HD panel up front.
Rumors indicate that there will be two different versions of the device, namely the standard version and the top-end version. The standard version will come with 3GB RAM and 16GB of storage while the top-end version will feature 4GB RAM and 64GB of storage. This move won't be surprising given that recently, the company has started a tradition of offering two different versions of a flagship model.
Well, since the date is finally official, all we have to do is to wait and watch whether the Honor 7 turns out to be as impressive as the recent leaks have predicted.