Doogee DG700 Pro Leaked With MT6795 & 6000mAh battery
Doogee DG700 Titan 2 was one of the best offerings from the company till date. The phone was built to last, capable of withstanding most kinds of damages. Along with its super strong body, the D700 came with decent specs which made it a great choice for customers.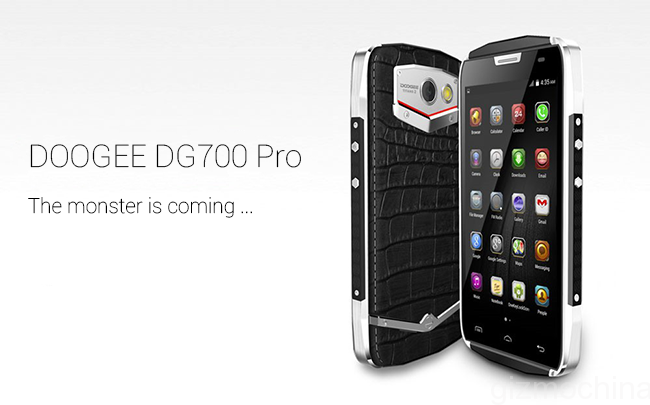 Now, it looks like the company is preparing the next generation version of the model. And the new leak suggests that specs wise, the Doogee DG700 Pro will be a high-end handset.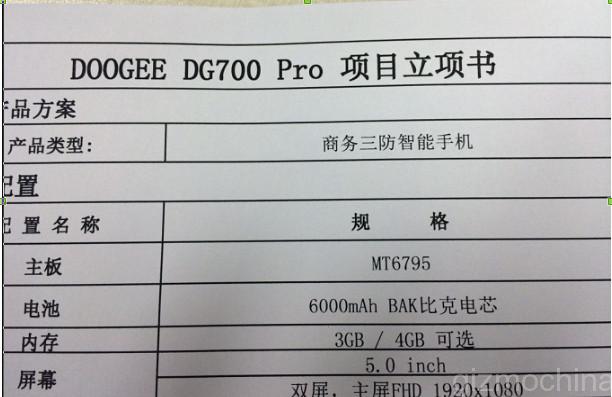 The leak states that the Doogee DG700 Pro will come with a 5-inch full HD 1080p display with 3GB / 4GB RAM on board. As for the processor, there will be a powerful MT6795 Helio X10 octa-core chip under the hood. Like the previous generation, the DG700 Pro will come with a large battery, expected to be around 6000mAh. There's even rumors floating around that the phone could feature dual displays like the Yotaphone, but we are not sure of that.
Anyways, this particular leak definitely shows us that the Doogee DG700 Pro is a high-end rugged handset. However, as with all leaks, unless the company confirms the specs, there's always a good chance that the actual specs may turn out a bit different.
Anyways, the expected launch is around September, which means there's still some time. If the phone is under development, expect to see more information pretty soon.