ZUK's explains philosophy of 'Beauty through Simplicity'
On the 29th of June the CEO of ZUK Cheng Chang took to the stage to officially announce the release of both the Z1 and the companies new Mobile phone OS known as ZUI.
ZUI features an all new and patented U-Touch five integration home button, this button replaces the usually required three navigation buttons with just one powerful yet simple solution that can be used to quickly interact with the UI to a level not previously seen before on a mobile phone.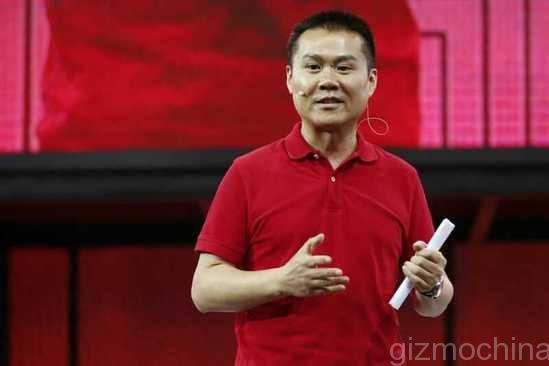 The software engineering team at ZUK set out designing the interface with a single mantra 'Beauty through Simplicity' they understood that true innovation often comes from the little things, little things that once seen and used become second nature, things that make life simple and elegant.
ZUK are looking to be the pioneer of future mobile phone interaction, they want to lead the advancement whilst others can only follow, making the mobile operating space a better place.
The ZUI's interface has been designed from the ground up to work with the patented five integration home button, allowing users to interact with and work through the OS hierarchy with the least amount of thought and movement, a reduction in necessary interaction to achieve your desired goals is an example of 'Beauty through Simplicity'  a system that will become second nature without a steep learning curve.
It is through the U-touch interface that ZUK will be able to meet the needs of not just average users but also that of power users.
The home key features fingerprint recognition, tap to return (to previous screen), slide to switch (between recently opened applications), click to return to desktop, double click to open task manager, as you can see all of these options are now located in one simple central location, greatly reducing not just the required travel of your finger for operation but also making the whole experience smoother and more enjoyable.
The ZUI will break down barriers for one handed large screen operation, giving you the true benefits of 'Beauty through Simplicity' and opening up a new innovative way of interacting with the Android operating system.
ZUK have watched as the trend towards heavier phone usage has grown, in the past a phone merely made calls, from there it moved on to messaging but now with the advent of smart phones, so much more is possible, those possibilities now mean that everyone from young children to ageing adults and all in-between are getting involved.
We are all becoming 'heavy users' be it through our constant use of Facebook, Twitter or other forms of social media, our constantly updated access to world news as it happens, cloud based storage and playback of media, we are at a never before seen level of mobile usage and interaction.
This increase is directly and proportionally linked to the economic development and technological pace of life that we now find ourselves in, we are consuming more data, we are producing more data our phones are no longer just a dumb terminal to act as a means of mere communication.
According to the First Global Internet Conference, users interact on average with their phones 150 times per day! ZUK aim to make that interaction a smoother, simpler and more beautiful experience.
The phones we use now, more than ever before are integral to our lives, for many people the first thing they do after being woken by their phones alarm, is to check their emails or Facebook to find out what has been happening in the connected world whilst they were sleeping, the last thing we do at night is to update our status and check our phones one last time before we say goodnight to the world.
ZUK also believe that one phone should be truly versatile and offer the ability to be used anywhere and everywhere, free from provider locks, free from limitations of network/band support.
Unlike most phones that offer limited network support the dual sim cards in the Z1 will be able to work on  LTE-FDD/LTE-TDD 4G networks, TD-SCDMA/WCDMA/GSM 3G/2G and also CDMA2000/CDMA 1x 3G/2G networks, a phone that you can use anywhere, on any network.
The ZUK Z1 will be fitted with a new industry leading 4000+mA battery, that is thinner than our competitors allowing us to improve battery life without increasing the thickness of our handset designs.
To ensure the Z1 maintains a  balance between optimal performance, energy consumption and stability, all aspects have been considered as one and through tight software and hardware integration we will meet the needs of you the users.
ZUK  want you to be able to use your phone as you wish, when you wish, be it taking photos, checking Facebook,playing processor intensive 3d games or watching HD movies or even making calls without the fear the battery will not last the whole day.
Never again fear that using your phone on your morning commute, or in your lunch hour will result in a frustrating journey home with a flat battery and nothing to interact with.
ZUK want to provide you with the technology to make your day a simple and beautiful one.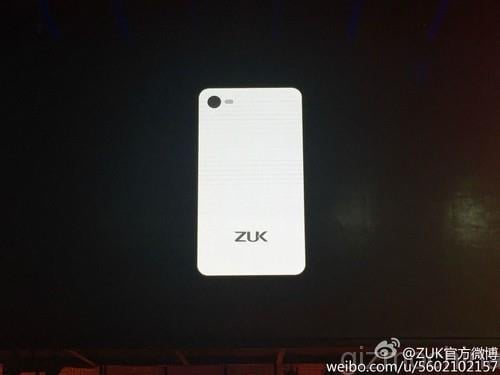 What do yo think of the new home button configuration? will it be a ground breaker? do you have high hopes for the ZUK brand? as a UK based customer, I hope that they will look to work towards making a truly European featured phone and brand.
What are your hopes from the sub brand, what would you like to see?
As always feel free to leave your comments below.
Regards Shanos