ZUK CEO Reveals First Renders of the ZUK Z1 Flagship
From what we have heard till now, Lenovo's newly launched brand, ZUK is going to release a pretty high-end flagship, ZUK Z1 next month. The company has already confirmed a bunch of awesome features on the device like a 4000mAh+ battery and USB Type-C port. Now, just a few days before the release, ZUK CEO Chang Cheng has given us a glimpse of what the new ZUK flagship will look like.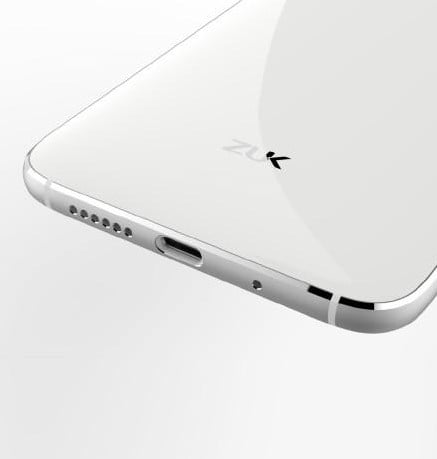 He just released a new render of the ZUK Z1 on weibo which tells us a bit about the design of the device. We can see a metal frame that goes around the body as well as a slightly curved back. From the image, it looks like the back is 2.5D glass. At the bottom, there's the USB Type-C reversible port as well as speakers on one side and microphone on the other.
One thing to note here is that, the Type-C port that you see in the picture, is not your regular port. It actually supports USB 3.0 specification which means faster data transfer speeds (up to 5Gbps theoretical) and faster charging speed.
The phone is also said to come with a physical home button, with U-Touch fingerprint ID integrated. However, we can't see the button since the render just shows the back. Also, the battery life is said to be amazing, thanks to its large capacity. 
The company will announce the ZUK Z1 flagship on August 11, but we expect more details before the release.