Win10 is now available on Chuwi Hi8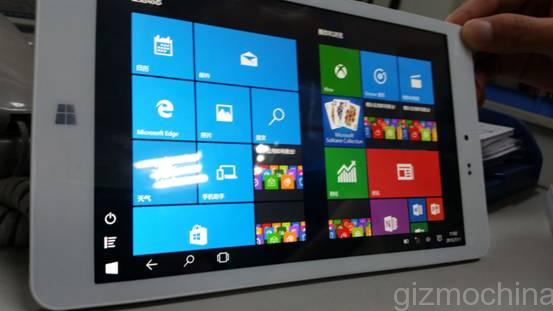 Just a few days before, Chuwi  pushed an Over-The-Air(OTA) update for its latest tablet-pc, the Hi8 with the latest version of Windows 10. The latest update should expectedly improve the performance of the device over-all. This is in addition to it Android upgrade to v5.0 Lollipop. According to pad.zol.co.cn , the tablet would handle both  the OSs  fine as it has Intel's improved Z3736F quad-core chip clocked at 2.16Ghz with 2GB of RAM and Intel's  7th Gen HDGraphics .
Now the tablet has a huge selling point for its customers as it has the latest version of both the OSs. The high resolution 1920×1200 display along with it compact 8" form-factor, gives it a nice well balanced and crispy(282 PPI) experience of the latest OSs. The tablet is only available in 'Swan Lake inspired'  white colour with metal framing that would supposedly improve the user experience.
Though both the systems along with the high resolution display is heavily taxing, the company claims a battery life of about 3 hours of screen-on-time, which is pretty low for a tablet. This is due to its comparitively low battery cappacity of 4000mAh. Thanks to the improved Intel CPU and GPU, users can expect around 6 hours of usage before the device gives up. Nevertheless, the tablet is a good choice for people who look for the best price to performance ratio. The tablet is availble on retail at around US $245.