OnePlus 2 Officially launched 16gb for $329 (£211) 64gb for $389 (£250)
Yesterday saw the official launch of the OnePlus 2, an eagerly awaited follow up to their hugely successful (but troubled by a poor invite system) flagship phone the  OnePlus 1.
There were many leaks in the lead up to the launch, with a full set of images showing the body and an AMA (ask me anything) being held just a few hours before the official launch.
So what do we now know about this self proclaimed '2016 flagship killer'?
Design
The phone has a stylish, sturdy looking magnesium alloy chassis, that OnePlus say was chosen as it ensures ideal antenna reception and temperature regulation, the chassis also integrates standard volume and power buttons, as well as a dedicated alert slider (this looks very similar to the mute switch found on Apples IOS devices), the slider allows users to quickly toggle between Androids built in notification modes (standard, priority and do not disturb DND).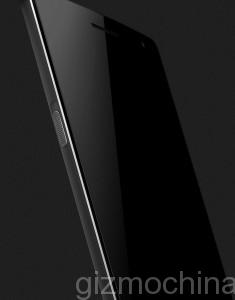 The front design of the phone has been kept very simple and elegant, the front is edge to edge Gorilla glass, with no fussy logo's, and illuminated navigation keys that fade to black when not in use for a very sleek looking design.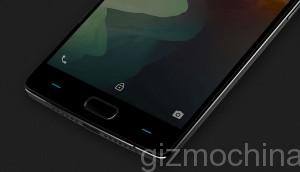 Also adorning the front is the home key with integrated finger print scanner, whilst I tend not to use fingerprint unlock on my handsets I do prefer the front mounted position over rear mounted units as it just feels more natural to me, OnePlus say that this is also one of the quickest fingerprint readers on the market and can store a combination of 5 unique fingerprints (I currently have this set up on my phone so my kids can use it to play games).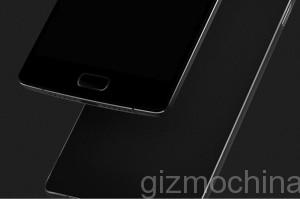 As standard the phone comes with a sandstone black back, like the original 1 this has a very tactile grippy texture and should help to prevent accidental drops, whilst also feeling different from the many smooth plastic/glass/metal rear covers currently adorning other handsets.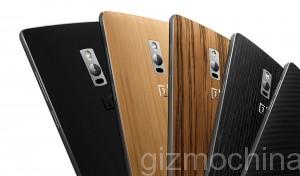 But as I suspected OnePlus will take full advantage of the removable rear covers and will also be offering replacement SwapStyle covers these will be available in Kevlar, Rosewood, Black Apricot and Bamboo, it is also possible that additional covers will come in the phones lifetime.
Dimensions & Weight
151.8 x 74.9 x 9.85 mm
6.17 ounces (175 g)
Cameras
Lets start with the front facing camera, not much was said about this, but we do know it is a 5mp unit and given OnePlus high standards should be more than capable of a decent selfie.
More importantly we have the 13mp rear camera, yes thats right the '2016 flagship killer' comes with just a 13mp shooter, but as those of you that are in to digital photography will know, when it comes to imaging more megapixels does not always equal better pictures, the sensor in the OnePlus 2 is made up of large 1.3µm light-collecting pixels, these are currently the largest that can be found on any mobile phone handset, what this means in reality is that the larger size allows more light per pixel to be collected, resulting in better lowlight photography and less cross talk per pixel.
The rear camera is able to shoot 4k video and also slow motion 720p video at 120fps, the camera  app also comes with some special features such as time lapse photos and super resolution mode producing interpolated images of up to 50mp.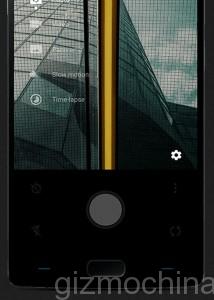 OnePlus have also included OIS (optical image stabilisation) to help prevent motion blur in both photos and video and to help you get the perfect focus have also included a laser focusing system (scans the entire scene to attain perfect focus), the camera sensor sits behind a six element lens to help reduce chromatic aberration (when wavelengths of color are focused at different positions in the focal plane and distortion as long as the software is optimised and there are no issues this could make the 2 an awesome mobile photographic instrument.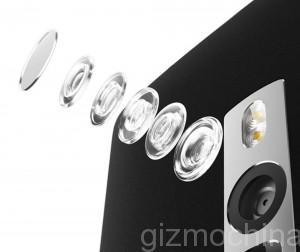 CPU, GPU, RAM, ROM and Battery 
The OnePlus 2 has been built around  the much talked about (unfortunately in many cases for the wrong reasons) 1.8GHz 64-bit Qualcomm® Snapdragon™ 810 processor, OnePlus have gone with v2.1 which they hope will have much better thermal properties (when combined with their magnesium alloy chassis) and not be subjected to the same levels of throttling the earlier generations had, the CPU is paired with the Adreno™ 430 GPU so should hopefully be more than capable of keeping up with the most demanding apps and intensive 3D games.
Both capacity versions of the phone come with eMMC v5.0 memory, the 16gb rom version comes with 3 GB LPDDR4  of ram, whilst the 64gb rom version comes with 4 GB LPDDR4 of ram, the use of such high speed memory will help to ensure that the phones are at the top of their games.
The OnePlus 2 battery is ratted at 3,300mAh which should hopefully be enough to see it through a day of heavy usage.
Display
OnePlus have stuck with the same size 5.5″ and resolution (1080p 401ppi) display as last years OnePlus 1, but that does not mean that things have not been switched up a level or two, they are using in-cell IPS LCD, IPS-LCDs feature two transistors for each pixel, whilst standard TFT-LCD's use just one, requiring a more powerful backlight OnePlus have chosen to use ultra-bright LED technologies which should give more accurate colours and 178 degrees viewing angles, OnePlus have also implemented a Dark Mode, allowing the display to go very dim for night use without eye strain.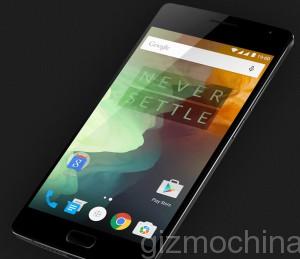 Oxygen OS
When OnePlus released the 1 last year, its biggest killer feature was Cyanogen Mod, unfortunately the relationship broke down  and OnePlus were forced to start with a clean sheet, the result was Oxygen OS which has now made it to V2.0
Oxygen OS is based on a near stock version of Android but with some tweaks and additions that OnePlus hope will make the phone more usable and personal to its users,  Dark Mode looks sleek and functional and allows accent colours to be changed to make it better fit your personality, along with support for custom icon packs you should be able to completely alter the look and feel of your phone.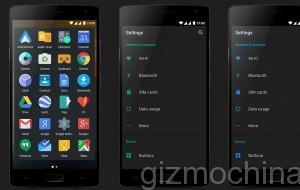 OnePlus have also integrated SwiftKey in to the rom, I am sure that by now most of you have heard of, or used Swiftkey but for those of you that have not, it is a fast and effective input method that allows you to type messages without removing your finger from the display, it has evolved over recent years and is now very fluid and has a great level of accuracy (it can even learn your personal writing styles to better predict your inputs).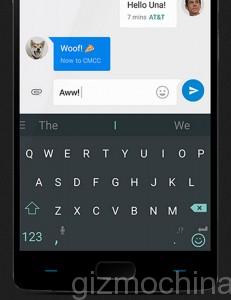 An App Permissions feature allows Similar to that found in Android M allows things like location, identity, or contacts – to be blocked on a per-app basis, this is a really nice feature that gives you power to control your phone and apps as you see fit.
Another really nice feature is that Waves MaxxAudio® sound design technologies have been integrated into OxygenOS, giving a wide selection of audio presets that can be toggled from the volume panel, the presets are enhanced for speakers, headphones, or other connected devices to hopefully give you the best possible sound quality.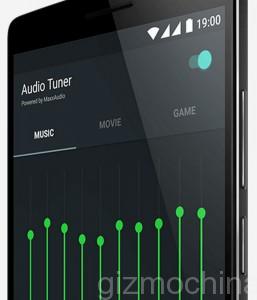 Connectivity 
DUAL Sim
GSM: 850, 900, 1800, 1900MHz
WCDMA: Bands: 1/2/5/8
FDD-LTE: Bands: 1/3/5/7/8/20
Wi-Fi:Dual-band Wi-Fi: 2.4GHz 802.11b/g/n and 5GHz 802.11a/n/ac
Bluetooth:Bluetooth 4.1
Positioning:Internal GPS antenna + GLONASS + Digital Compass
Charging and data port: USB Type-C standard*.
*The OnePlus 2 comes with a patented flat, rollable cable with reversible connector that can be plugged in either orientation.
Pricing
The phone comes in 2 variants the 16gb/3gb version will go on sale for $329 (£211), whilst the 64gb/4gb version will retail at $389 (£250).
Sales for regions such as USA, Europe, China and India will commence on August the 11th with other markets following in Q4 of 2015, the sales will be on an invitation based system, similar to that of last years OnePlus 1 but hopefully with much better availability and much less drama, check the link below to find out how you can get your hands on an invite.
So what do you think? has the wait been worth it? is the phone a strong enough contender to earn itself the title '2016 Flagship killer'? this is a handset that I am really looking forward to playing with and reviewing.
Please leave your comments and questions below
Regards Shanos
 Article originally posted on gadgetz.tv