Umi Iron Review (UPDATED and VIDEO REVIEW ADDED)
DISCLAIMER
Firstly, I have reviewed this device with an old software, which had quite a lot of bugs in it. That happened due to the fact that OTA updates did not work at that time as I always check for the latest software updates before reviewing a device. In fact, I received one OTA update once I took the device out of the box but then OTA feature went down for some time due to the device pre-release nature.
Ok, enough is enough. I have just updated the ROM to the 1.4 version (release date – 2015.08.04). It is said to fix all the bugs I've found in the older version of the review. Let's not waste any time and get right into it as I will re-test every feature of the device and see if Umi can keep up the promise.
PLEASE READ THE WHOLE REVIEW AS THE LATEST SOFTWARE (v. 1.4) UPDATE FIXED A LOT OF ISSUES AND BROUGHT MAJOR IMPROVEMENTS!
Change log (ORIGINAL UNEDITED LOG TEXT WRITTEN BY UMI):
1. Camera optimized
2. Heart rate/stress test/UV test optimized
3. Notificationlight optimized
4. Eyeprint ID license activated
5. Hifi headphone audio optimized
6. 3 keys (return/home/manu)is customziable, change location base on your habit; as well as move them to the hardware part via setting if you don't fancy the software keys
7. UI optimized the best oringal from google andriod UI, you can compare with othe Mediatek 5.1 UI, they are different and ugly
8. Super ROOT, very stable and good on ROOTJOY to manage your phone!
9. Quick manu now support to be pull down in anywhere (for now you can only pull it down the quick manu from the very top of the phone, but our new update support to pull it down even it's in the middle of the screen)
10. One key end all apps (on Quick manu called "end all")
11. Guest using mode optimized
Introduction
You may have heard of Umi – a small Chinese manufacturer that has not been in the industry for many years, but has been known for their good understanding of how to design phones.
Firstly, the company attracted a lot of attention with its Zero model, which sported premium materials and decent specs at an affordable price. Since then it has become clear that Umi's strategy is to try and stay in the competition by producing nicely designed handsets and thus lure some consumers.
Their newest model Iron is no exception. Let's take a look what we've got.
We wanted to say thanks to Pandawill.com for sending Umi Iron for a review!
Umi Iron Review: VIDEO
Umi Iron Review: SPECS
| | |
| --- | --- |
| Display | 5.5″ 1080p |
| Processor | MediaTek MT6753, 1.3GHz, octa-core, 64-bit |
| RAM | 3GB |
| Camera | 8MP Front/13MP Back |
| Connectivity | Bluetooth, 3G, 4G, GPS, WIFI, GSM,EDGE, GPRS, UMTS, HSPA, HSPA+ |
| Battery | 3.350 mAh (non-removable) |
| Dimensions | 152.3 x 76.5 x 7.9mm/ 148g |
| OS | Android 5.1 |
| Storage | 16GB (expandable via microSD card slot up to 64GB) |
Umi Iron Review: UNBOXING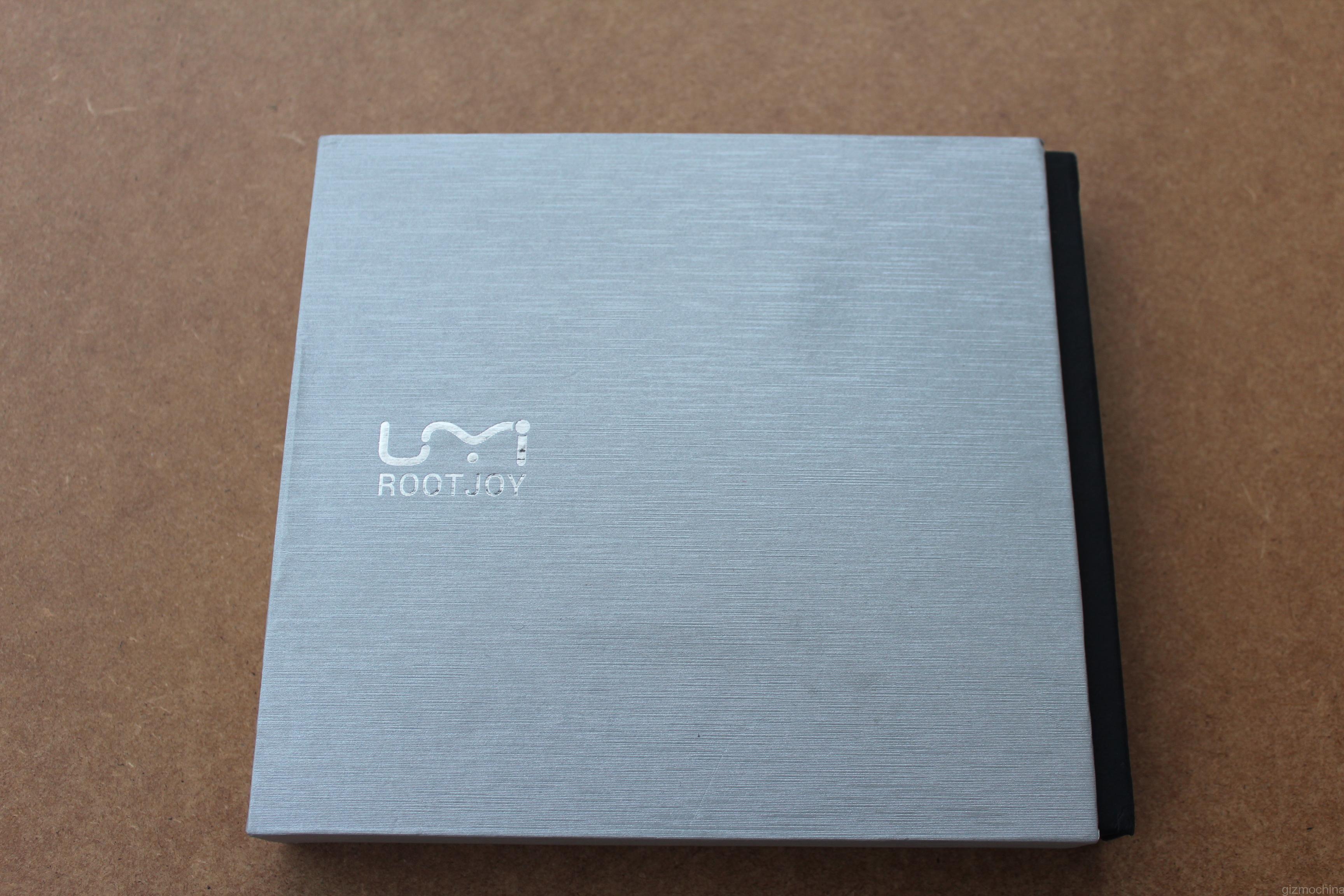 The packaging is a bit different than the majority of boxes as you have to pull one side to open it up, to reveal all the items packed neatly.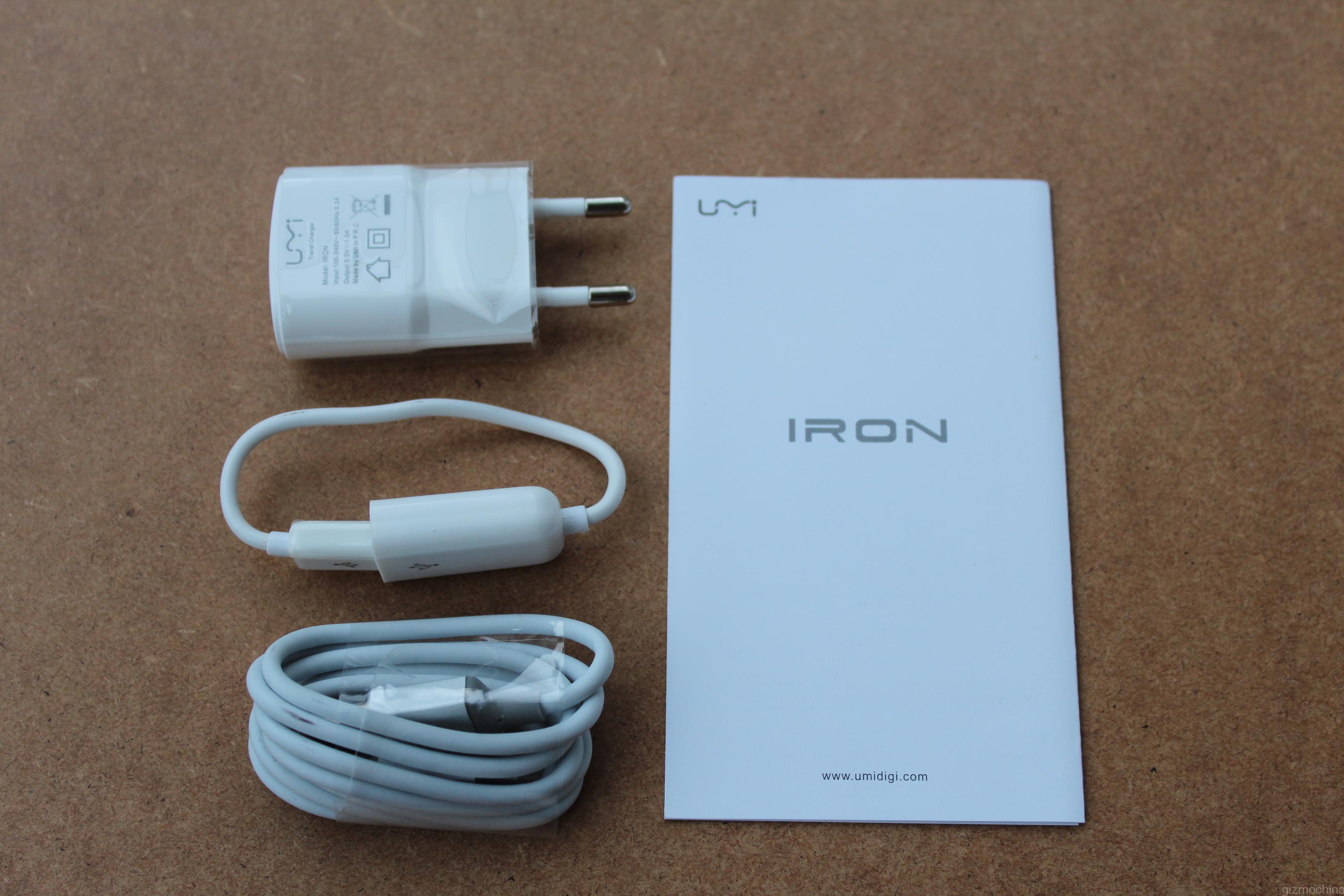 The accessories that are in the box include the instruction manuals, USB plug along with the USB cable. Last but not least the company added USB OTG cable. Well, any extra accessories are a great thing.
Overall, the contents look to be of good quality (but not the best).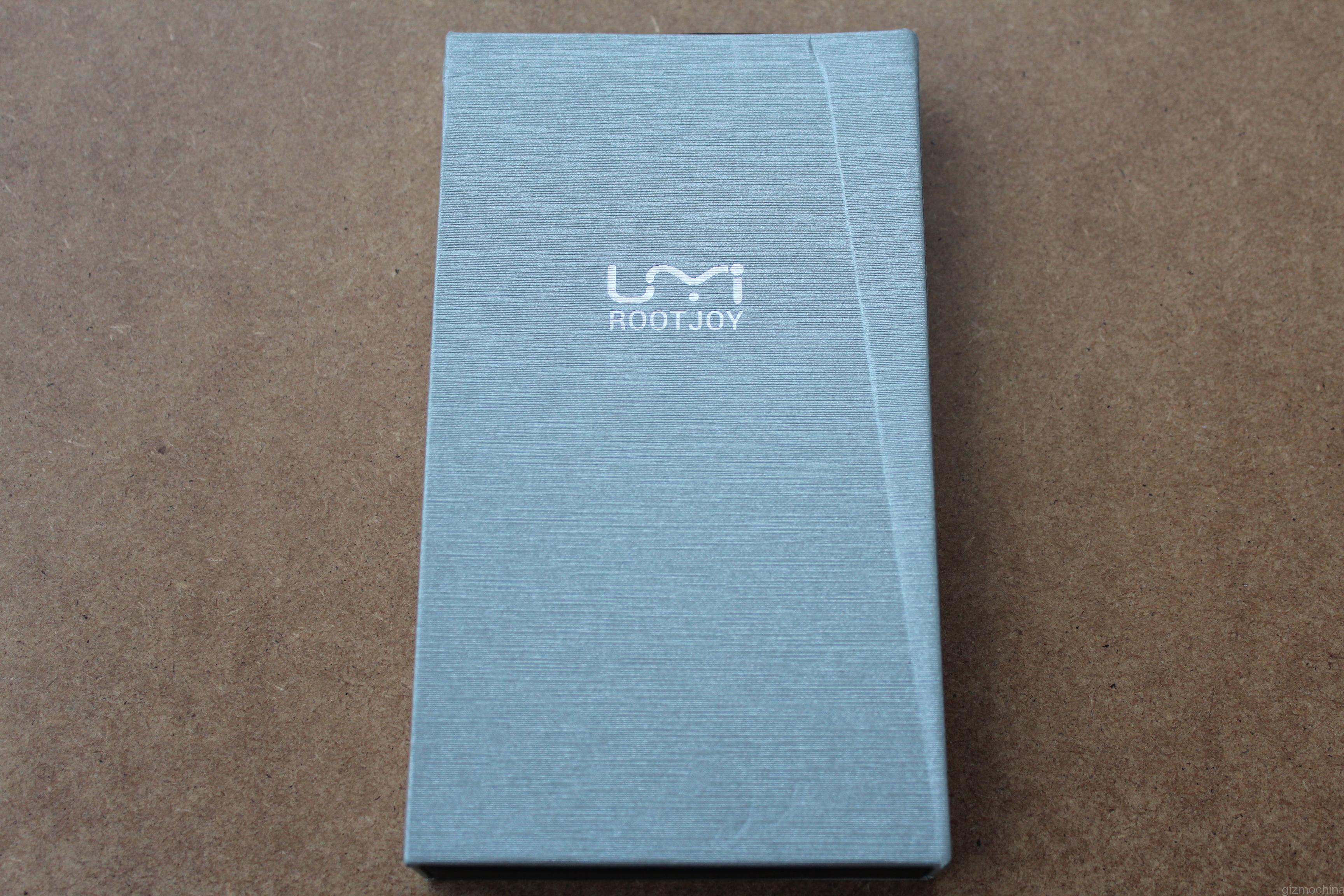 I have also received a decent quality leather flip cover case. Not sure if it is a real leather but it definitely feels like. Also, it feels well made and fits nicely on the device. It does not come with the standard packaging but you can buy original flip leather case for $14.99.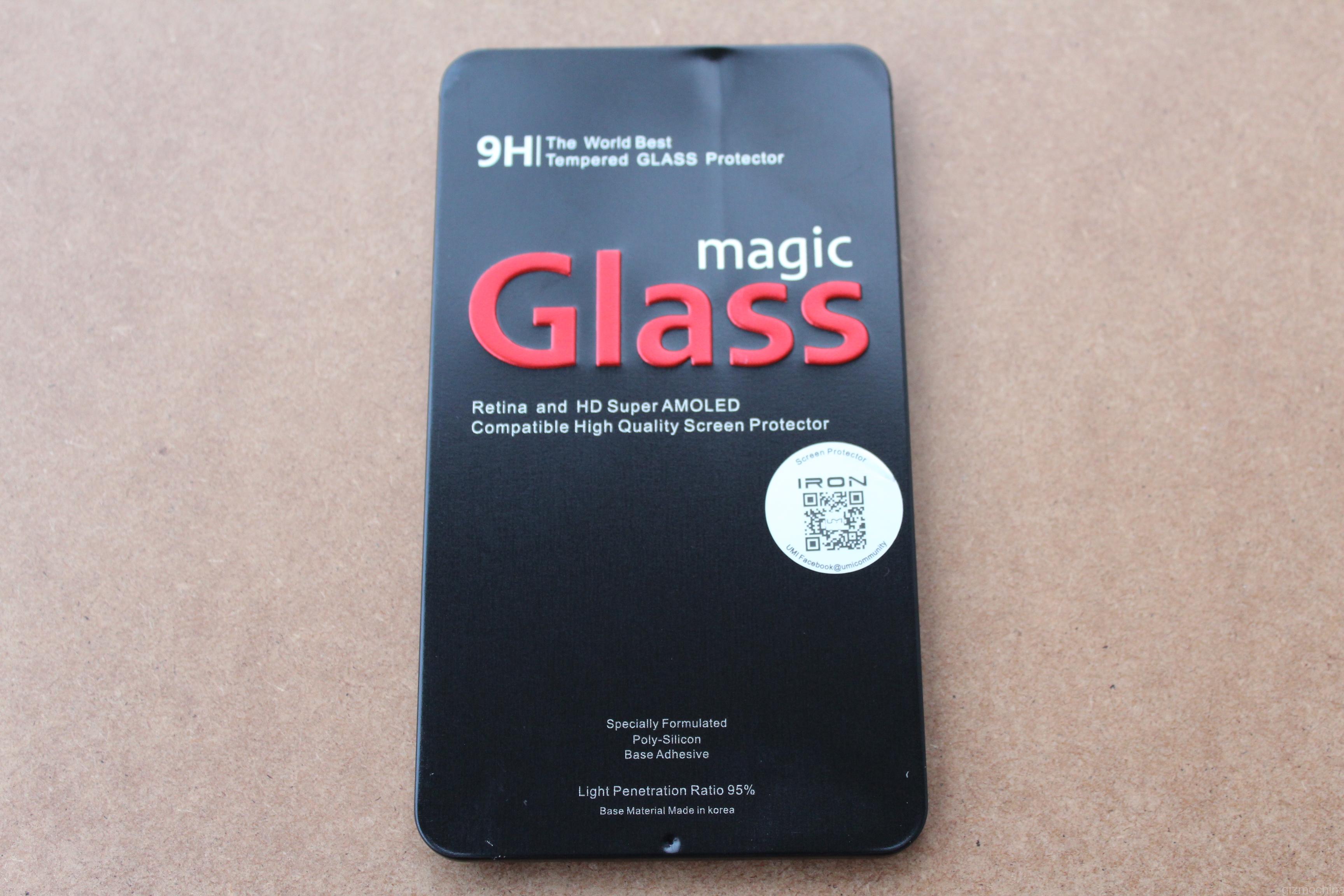 Last but not least I received a tempered glass screen protector. To be honest, I haven't installed it yet and I cannot tell you if it is made out of high quality glass or not. Still, it is not included in the standard packaging but you can buy the original tempered glass screen protector for $14.99 separately.
Umi Iron: DESIGN and DISPLAY
The device comes with a 5.5″ display, which is very bright, sharp and vivid. Also, it has great viewing angles and natural looking colours. Overall, it is a superb panel for a budget device and you will notice that immediately once you turn on the device.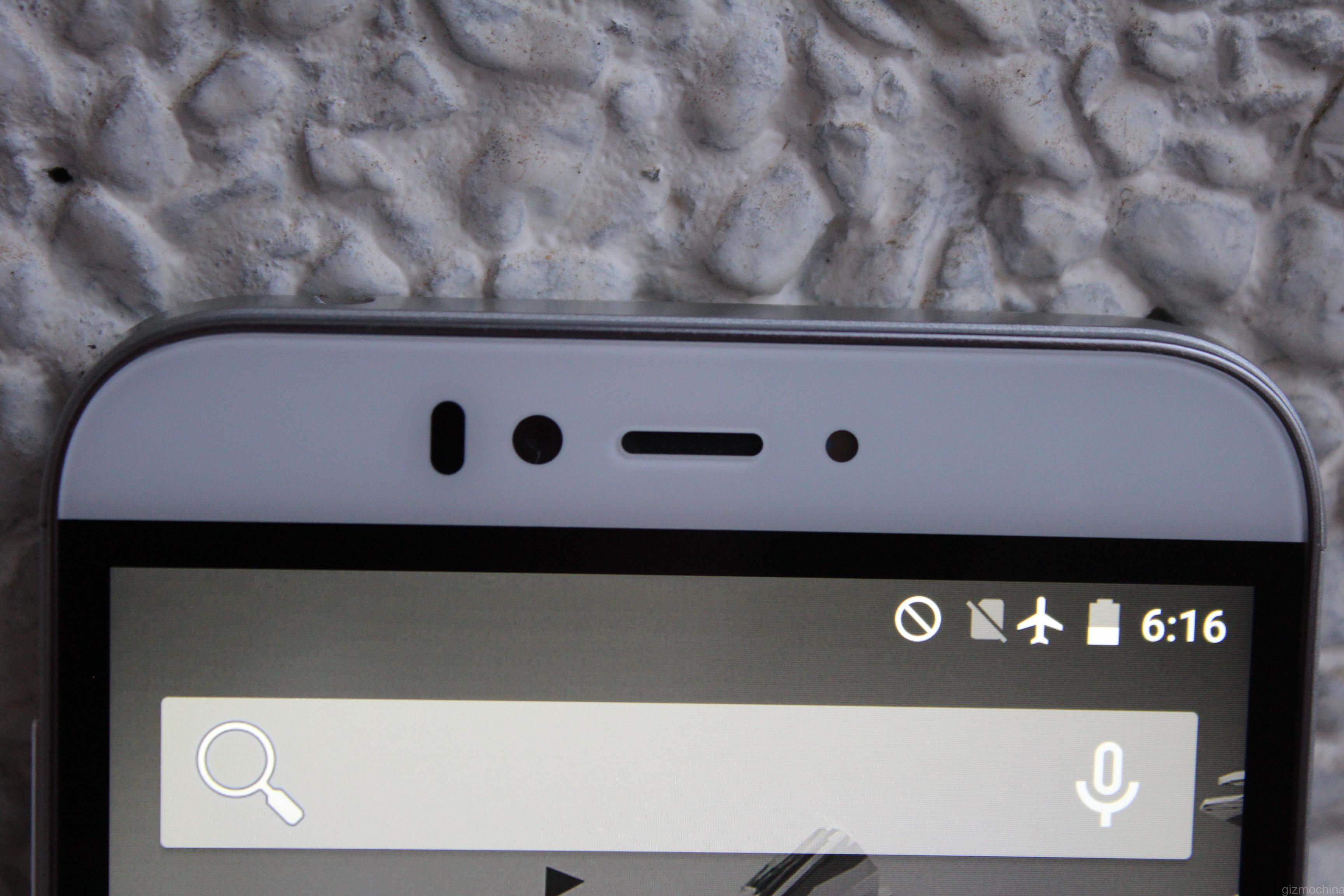 On the top side there is a proximity sensor, 8MP camera sensor, earpiece and front firing LED flash for night selfies.
On the bottom you can find capacitive buttons, which can be customised thanks to the latest update (v. 1.4). In addition, Umi says that these navigation keys "will be brought to the hardware part" with the upcoming v. 1.5 update meaning that a user will have a chance either to use software on-screen buttons or capacitive buttons below the screen.
In addition, on the bottom side there is a really nice looking notification LED light, which has a great looking pulsing effect. It flashes green for notifications and red for charging/low battery by default but it can be changed!
The LED has plenty of customisation options, which is a really neat feature if you want you can assign different colours for particular things,  you have a lot of colours to choose from.  I have to tell that the notification LED really makes the device stand out, as the LED is bright and looks great with it's pulsing effect.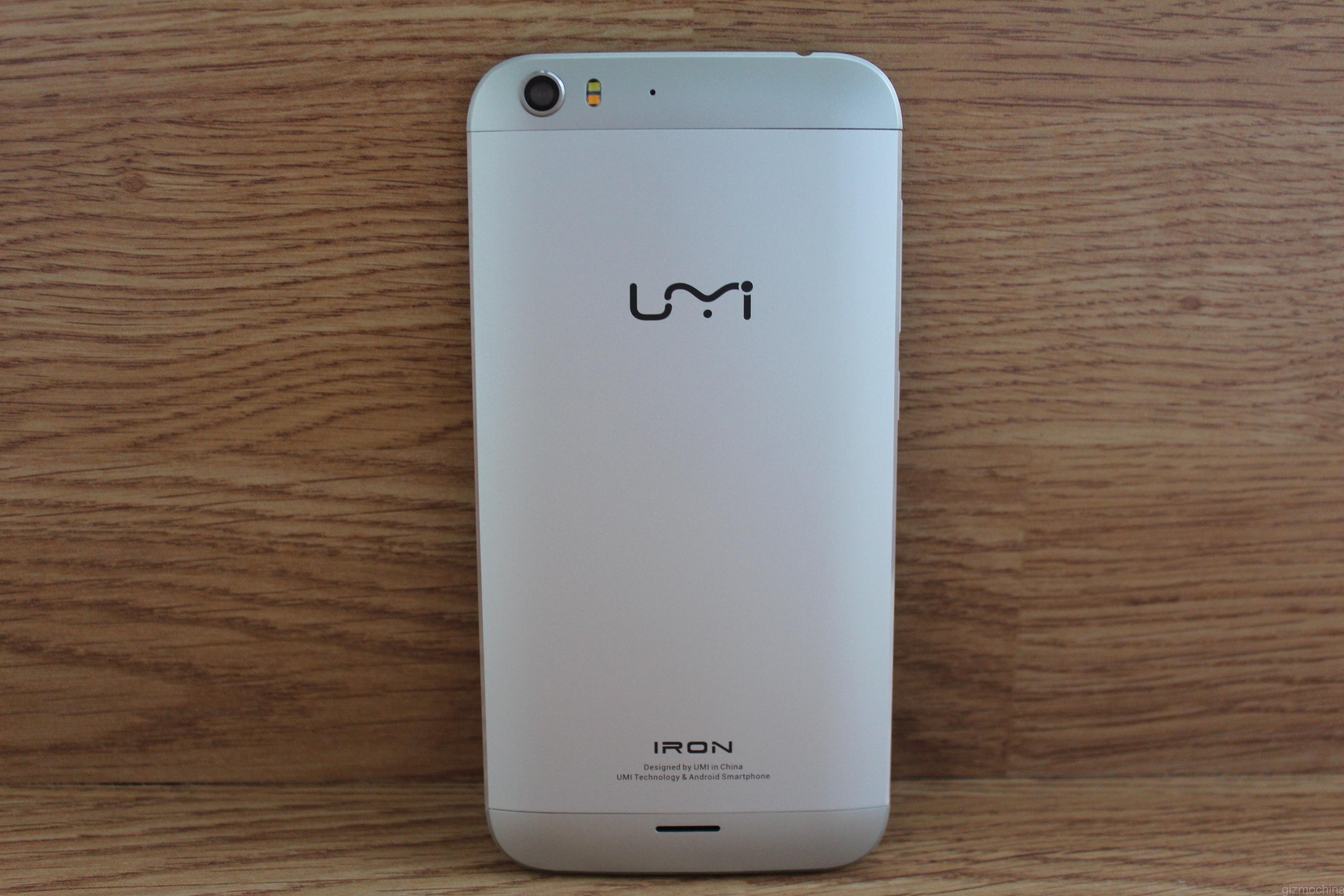 Here is why we call this model Iron as the back plate is made out of metal. It definitely feels like a high quality material and adds a bit of a premium look and feel. Also, it feels great in the hand (I may be subjective as I just love metal phones).
However, the top and bottom parts are made out of plastic as this is the solution Umi chose to implement to get a normal antenna reception.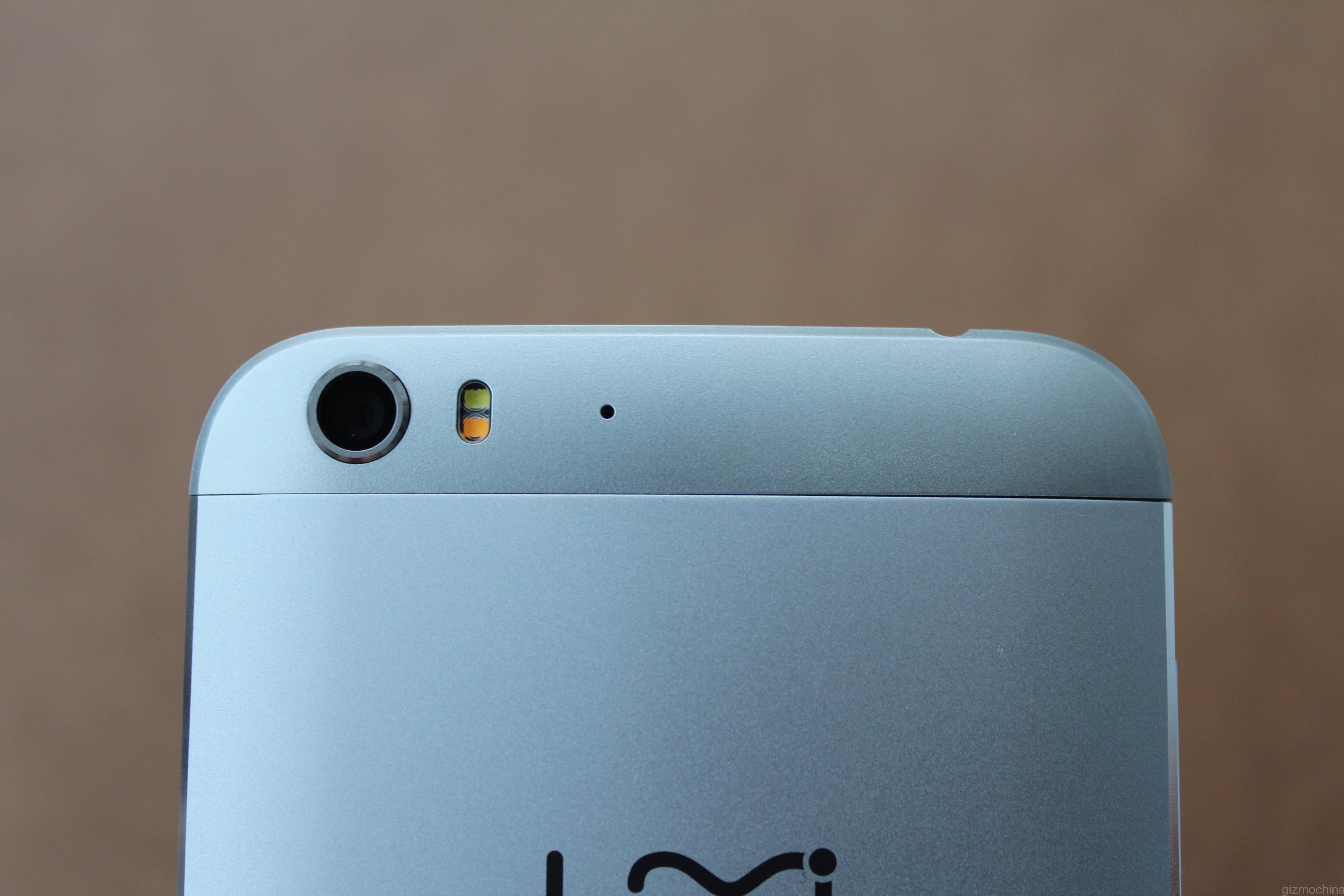 On the top side there is a 13MP Sony IMX214 shooter along with dual tone dual LED flash and a noise cancelling mic. It is worth mentioning that the camera lens are surrounded by a quality stainless steel ring.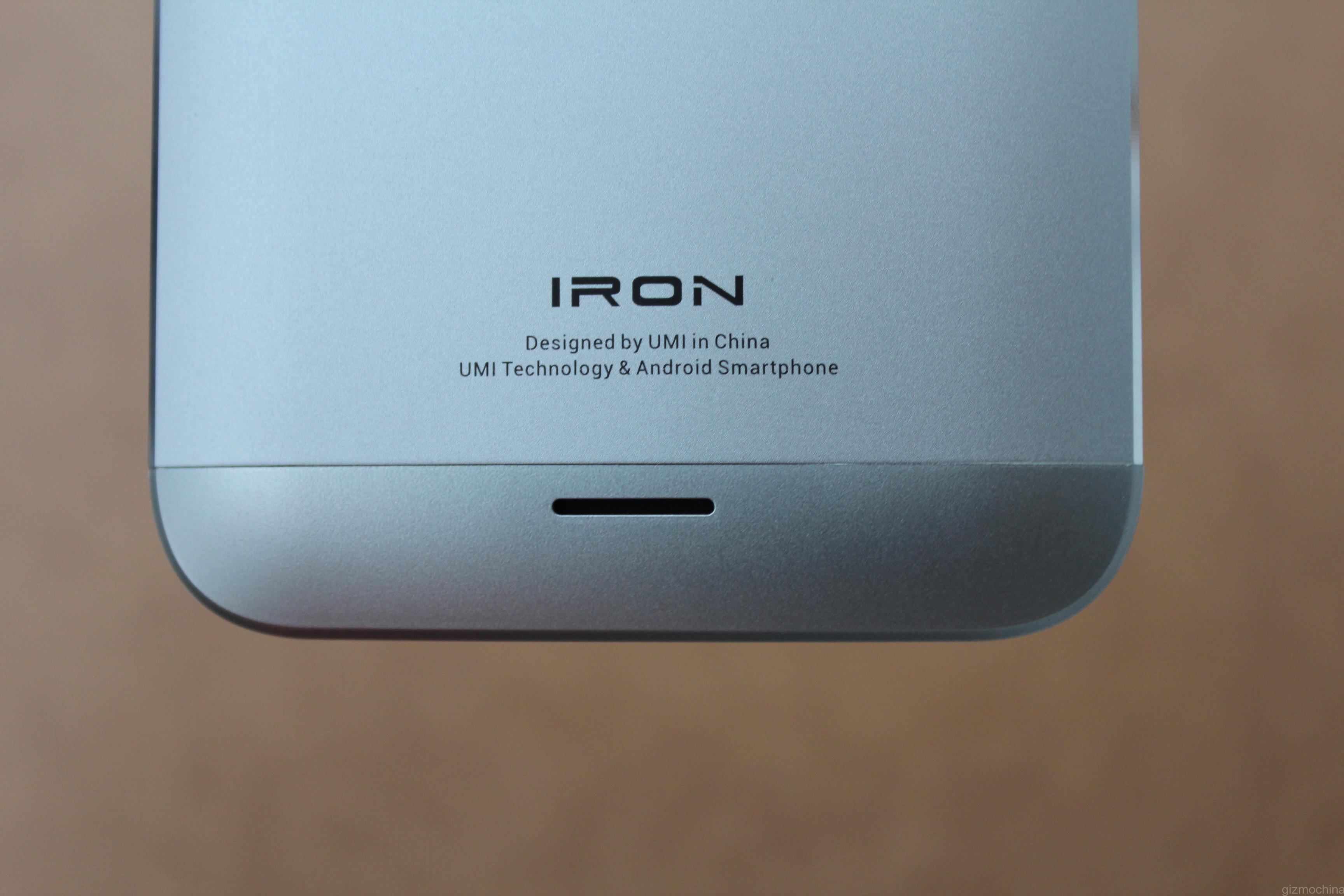 On the bottom side there is an UMI logo along with the loudspeaker.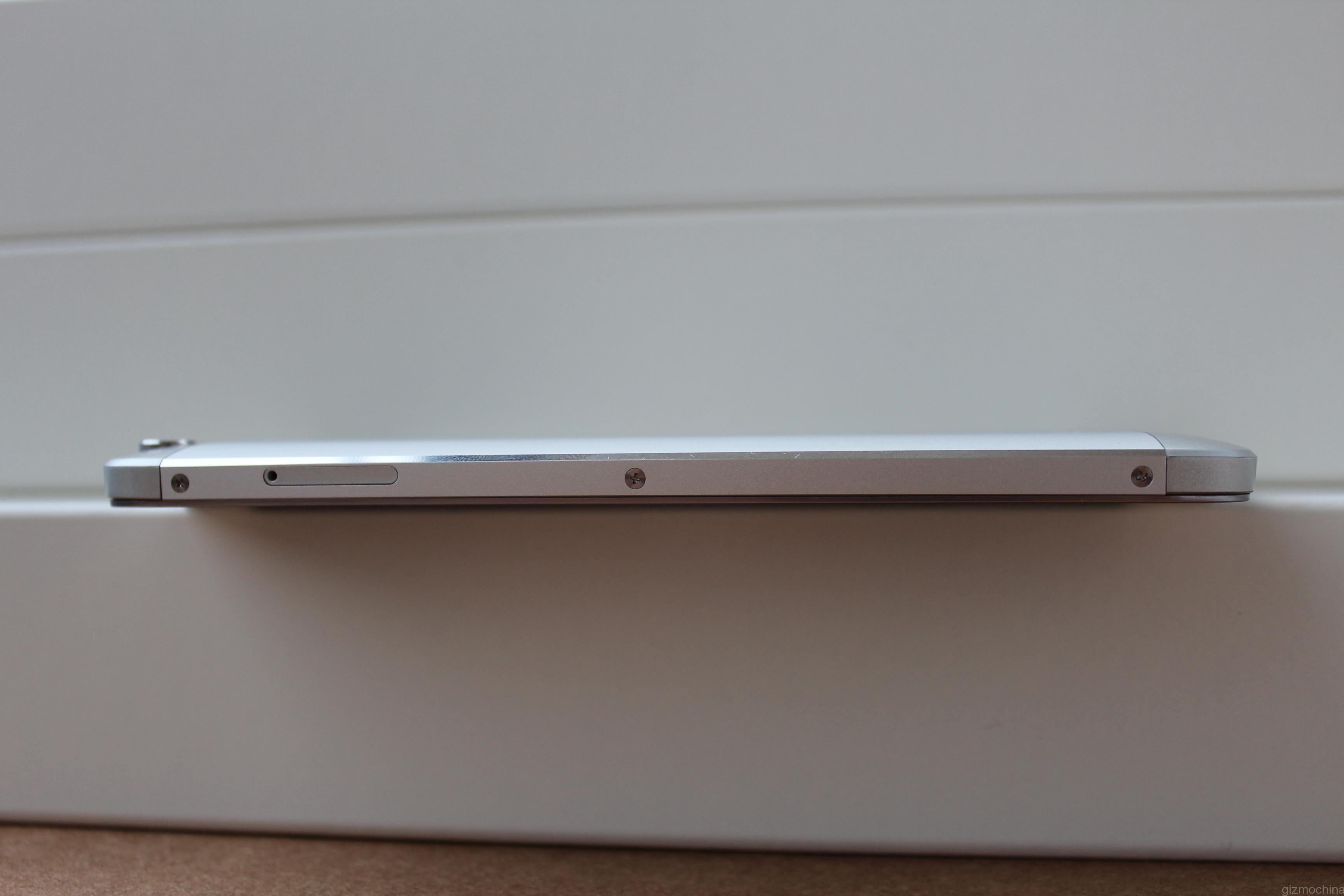 The metal shell continues around to the sides of the device and is secured to the rest of the body with visible screws, which also provides a nice looking industrial design.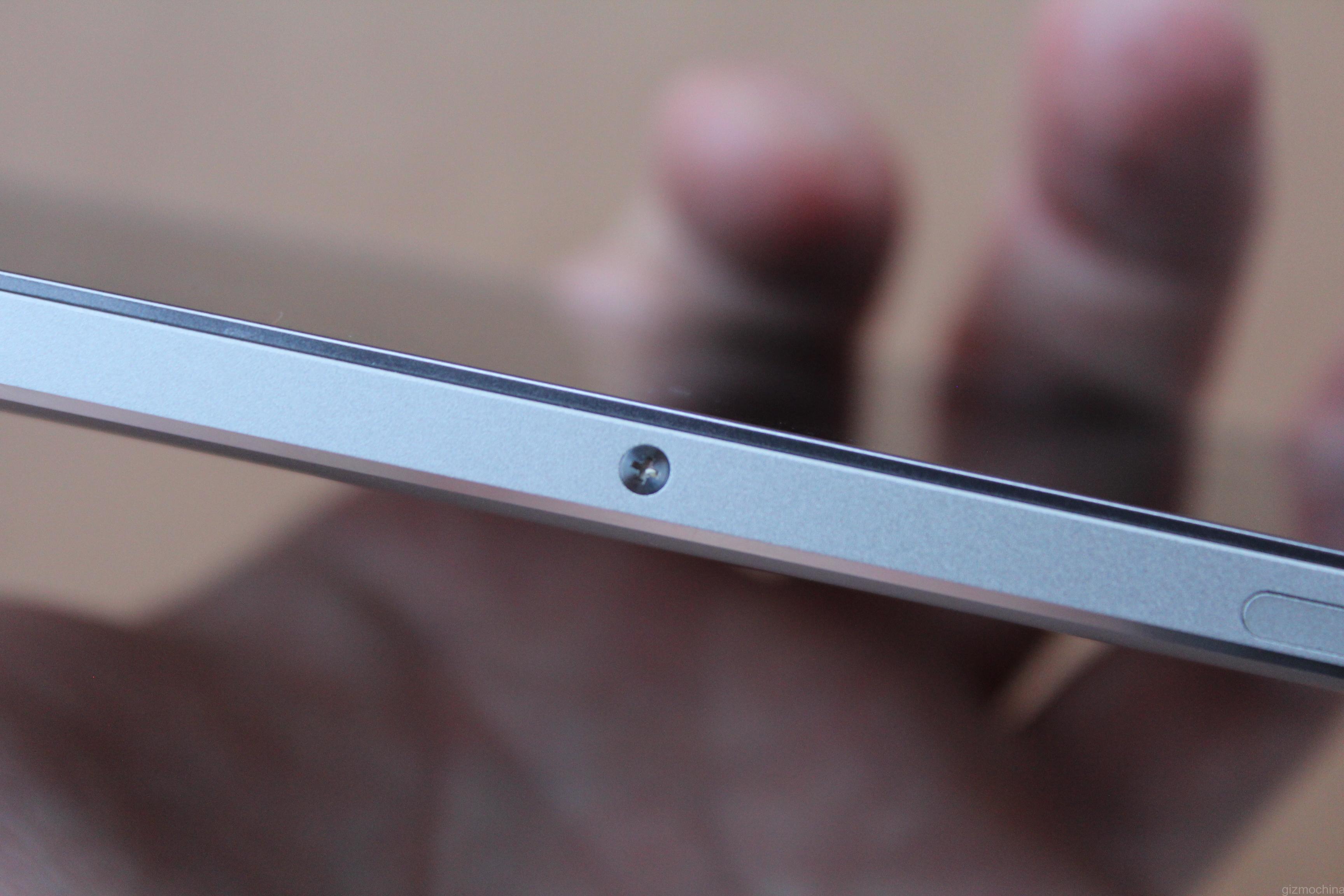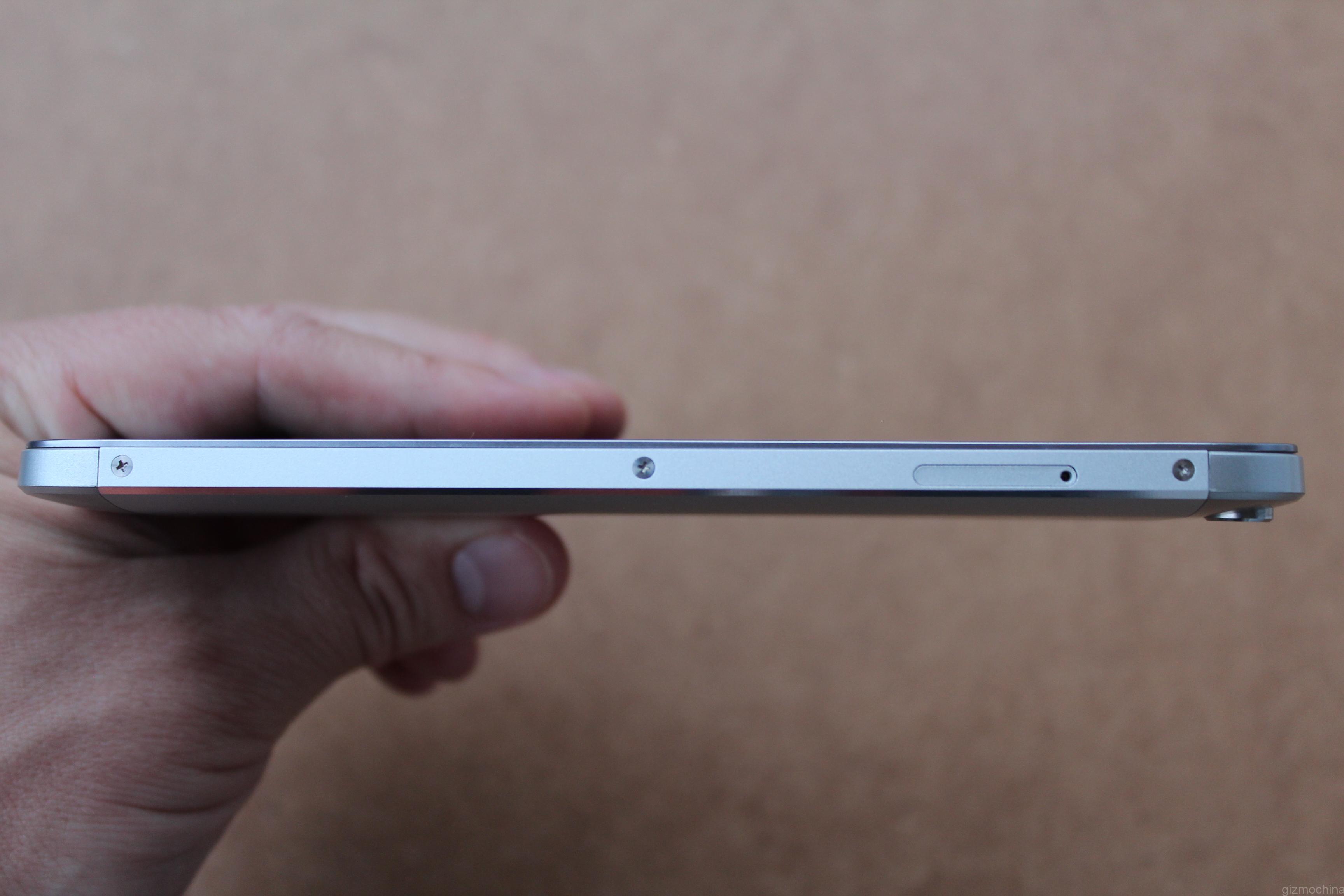 In addition, you can find a dual nano SIM card/microSD card (up to 64GB) slot , which you have to open up with a pin.
On the left side you can find a  power on/off switch along with a volume rocker made of metal.
On the top side there is just a headset jack.
Finally, on the bottom you can find a micro USB charging port along with the main microphone.
Umi Iron Review: UI
Umi Iron runs Android 5.1 with a light Umi skin on top of it out of the box. The experience of using this device for a few weeks has so far been good. I didn't have any lags or hiccups if I was doing non-demanding stuff, e.g. browsing the web, Facebook, Youtube etc.
In addition, all the apps are opening up and closing fast, transitions are smooth and I have no major complaints. After the latest software update the user available storage was increased a bit. Also, Umi updated the quick access notification and right now it can be pulled down from any part of the screen (not only the top). Finally, the quick access menu was updated with "end all tasks" button.
Umi marketed this model "as the world's first" to have Iris scanner. I had to re-test this feature with the latest software as it did not work on the earlier software builds. In short, it works but it is far from perfect.
The setup is a bit similar to the fingerprint security one as you have to scan your eyes several times, so the device remembers your "retina ID". Also, you should choose an alternative unlock method in case Iris scanner cannot recognise your eyes.
The main question here is how this method of security works. Well, you have to be in good lighting conditions meaning that the camera may struggle scanning your eyes indoors. Also, the struggles may continue if you scan your eyes in bright sunny day as you naturally squint. If you are not in the ideal position for the front facing camera, the Iris scanner feature may become annoying.
All in all, I can confirm that Eyeprint ID is a feature that actually works and it may be cool to show it to your friends once or twice. However, if you really need this feature, it is up to you to decide. Still, this feature is what makes Umi Iron stand out from other devices in this price range.
Overall, I am pretty happy with the overall UI performance as it is working fast and snappy almost all the time. It is almost a stock Android experience and a lot of users should be happy with it.
Umi Iron Review: BENCHMARKS
The benchmarks' results improved a little after the 1.4 software update. Overall, Umi Iron is a decent performer in the benchmark tests.
Umi Iron Review: PERFORMANCE
The most graphically tasks like gaming are okay but could be better. The graphics look quite good but there is occasional stutter and skipped frames during gaming sessions. You can still enjoy gaming but for more serious gamers out there, it may be annoying at some times. Anyway, the performance is comparable to other devices in this price category.
On the other hand, the device gets warm as usual but not hot at all even after 30 mins of gaming, which is quite an impressive achievement in terms of thermal management considering the fact that the device has a metal back plate.
Umi Iron Review: MULTIMEDIA
You can enjoy multimedia like 1080p video, Internet browsing, scrolling through gallery and even listening to FM radio (a feature that slowly disappears in today's device) on this device without any issues.
The music playback is kind of the star of the show on Umi Iron. The company is really proud to implement a DIRECTPATH HiFi Audio chip on a budget device. Well, it indeed sounds awesome. Umi even included a dedicated audio app to adjust the a lot of settings of music.
But what about the sound quality via earphones?
The sound is definitely great, you can hear some richer tones with a lot of depth, especially when you know how to play with the equaliser.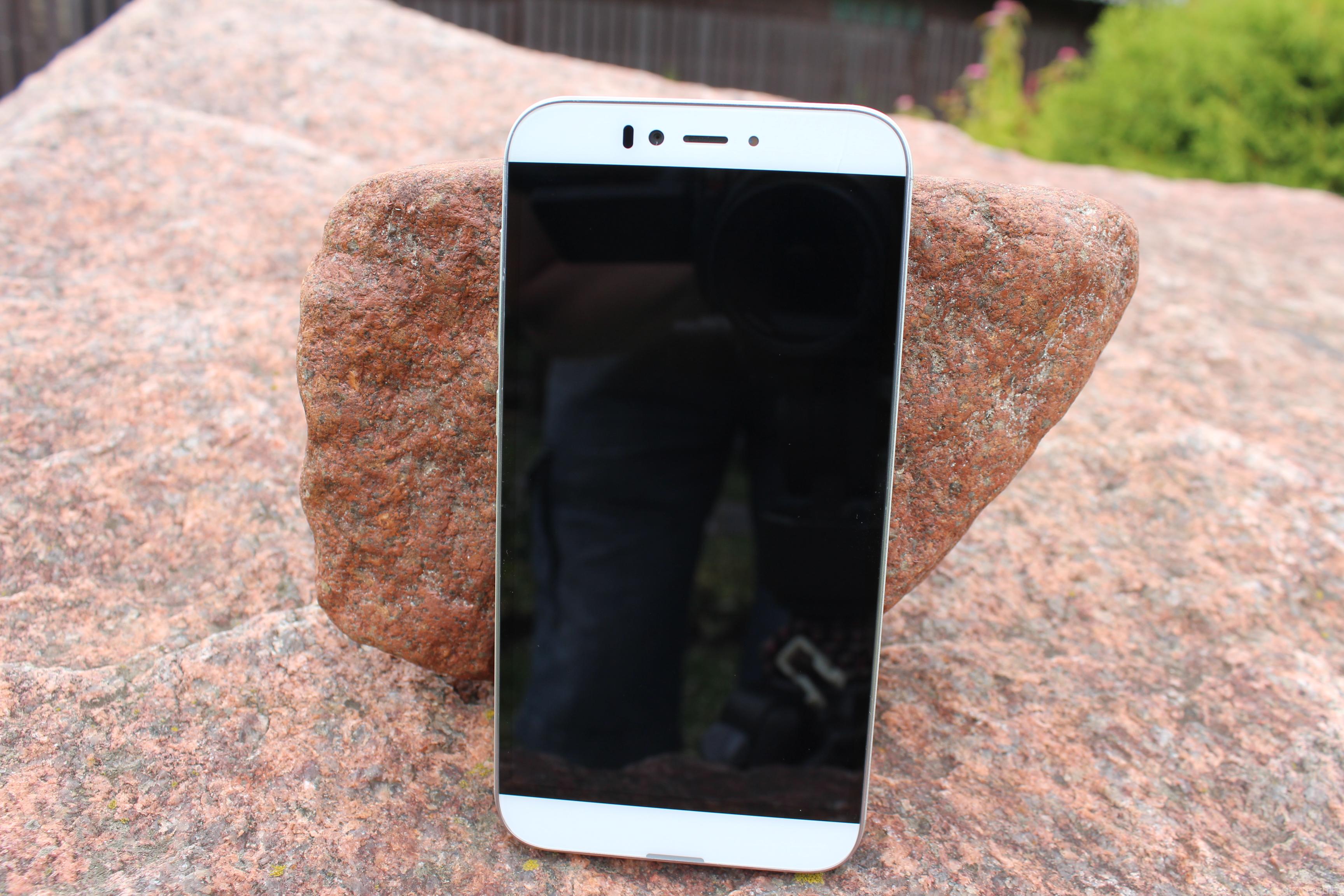 However, once you crank up the volume (the volume output is very loud)….. the device freezes and turns off after like 5 seconds. I've tested it like 5 times in a row, same result. In addition, I tried turning on/off equaliser enhancement (it is a separate app from the stock Android music player app), same result again..  It happens once you crank up the volume more than a half. A good thing is that I could barely keep the earphones in my ears as the music was so loud.
Umi has already addressed this issue but the latest 1.4 software update still has not fixed that. Well, it the device does not freeze all the time like before but it still happens often when you crank up the volume to the highest levels. It has never happened to any other devices I have reviewed. A good thing that Umi is working on it and they promised to fix it as soon as possible.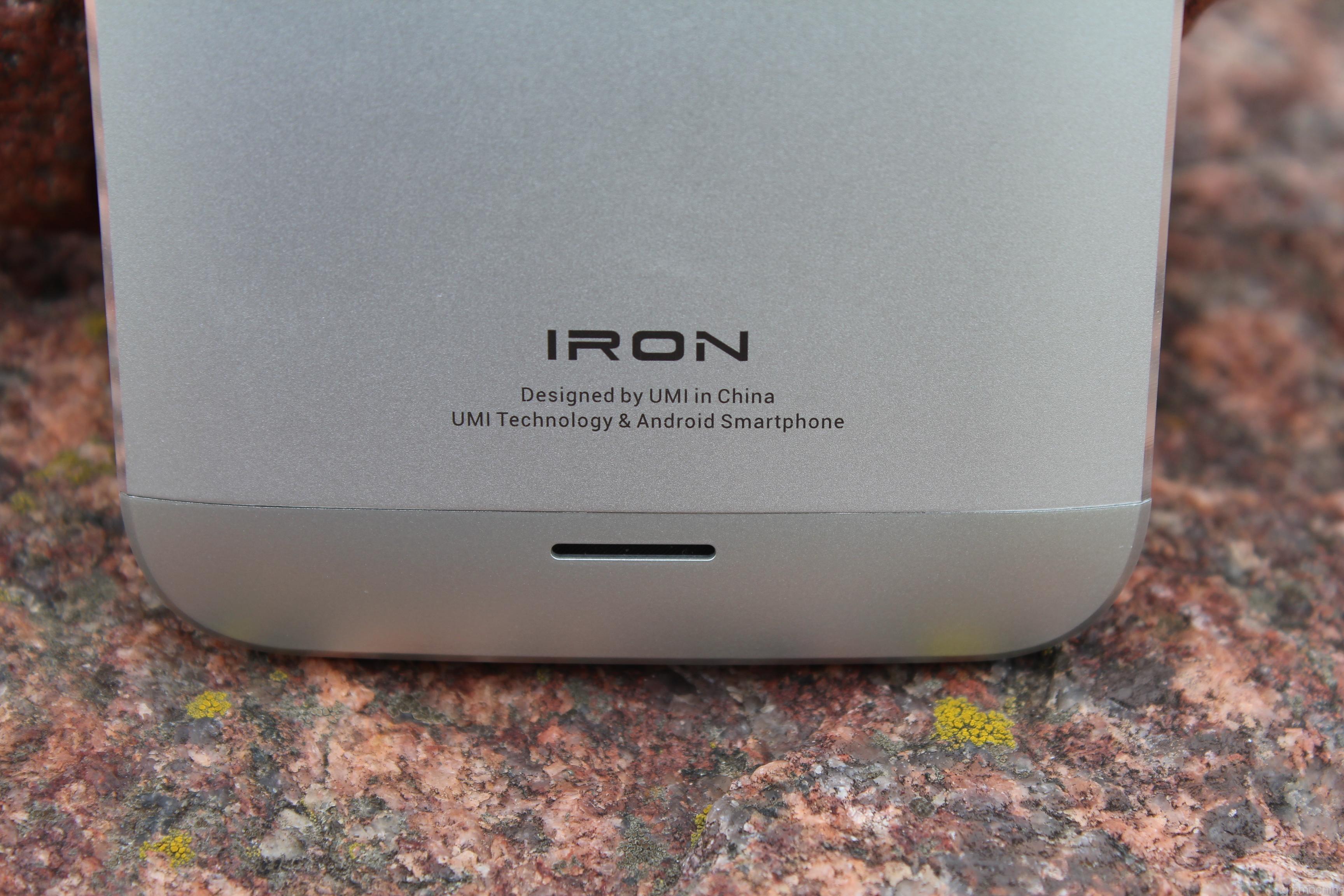 The speaker quality is quite good. I played with a lot of equaliser settings to get a better sound. All in all, it is a decent speaker but not the best. E.g. The Lenovo K3 Note has a better one.
Umi Iron Review: CAMERA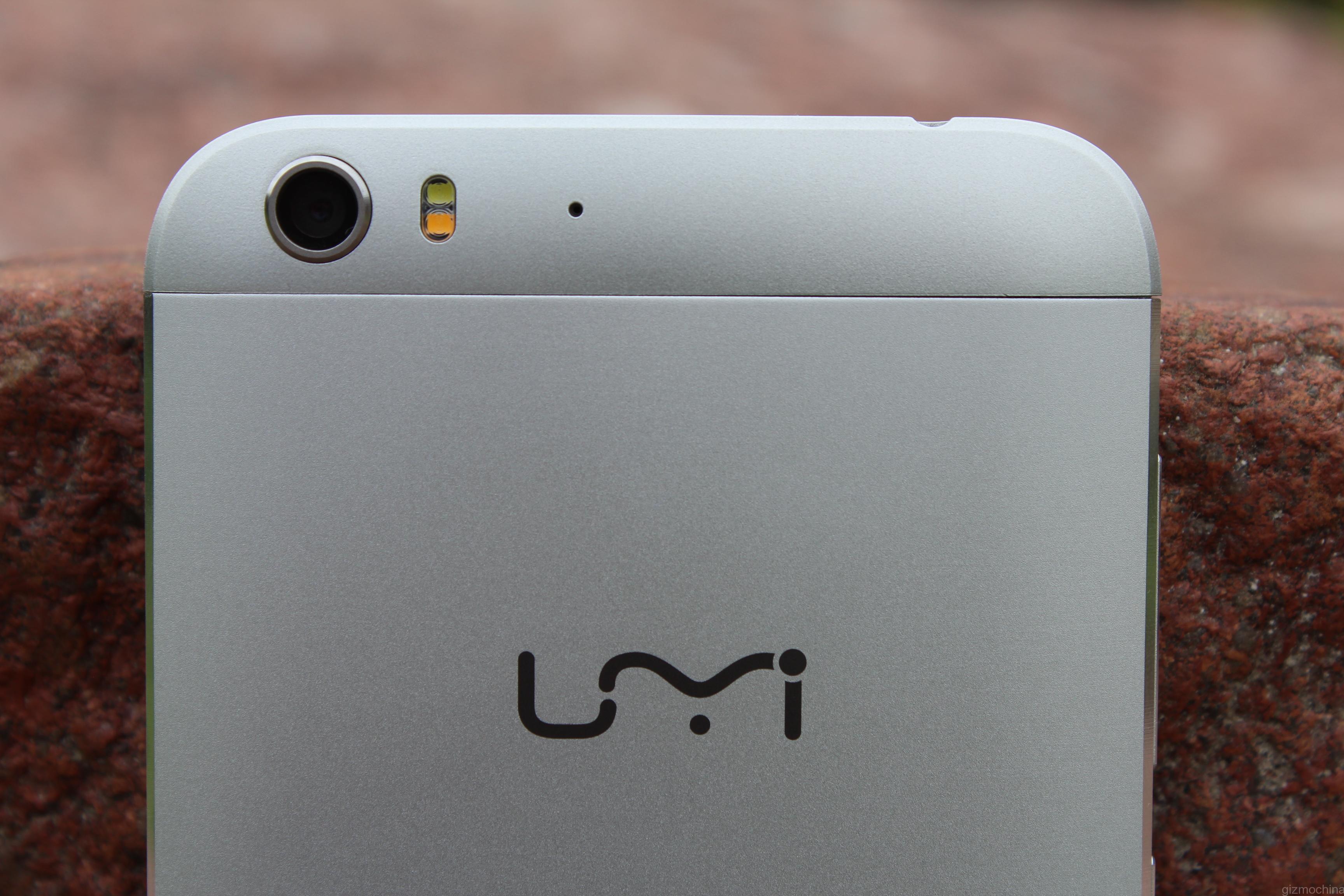 Umi Iron has a stock MTK camera app that has some basic features and shooting modes and it works fine most of the times. The device has a 13MP rear shooter but it seems that Umi has interpolated it to 20MP. In addition, if you want to have a wide screen (16:9 ratio) pictures, the resolution goes to 15MP.
Same is with the front facing snapper. It has a 5MP sensor but Umi interpolated it to 8MP.
Umi Iron Review: IMAGE QUALITY
The 13MP camera on the back is can take some good looking images outdoors. The images have a good amount of details and are quite sharp. The pictures seem to be a bit sharper due to software tricks, which lead to upscaling images to 20MP.  Also, the colour reproduction is good. However, usually the corners of the images are out of focus and look a bit blurry. Also, the dynamic range is usually off. Still, the daylight images are good for a budget device.
The pictures taken indoors are actually pretty good. With plenty of lighting you can get some great looking images. When the scene is not lit up that well, the level of details become lower but are still acceptable for a budget device.
LOW-LIGHT CAMERA SAMPLES BEFORE SOFTWARE UPDATE:
LOW-LIGHT CAMERA SAMPLES AFTER SOFTWARE UPDATE:
Night shots are just average. On the other hand, they have improved after the latest software update. Nothing major but you can notice it.  Also, there is a visible purple tint in some of the pictures. Finally, noise levels go up and the level of details goes down. Just please do not get me wrong here, Umi Iron is not a disaster in low-light scenarios. It is simply the same as the majority of the devices in this price range.
The dual tone dual LED flash is pretty powerful and definitely helps out. It helps illuminating the scene well. After the latest software update I can say that it is a definitely good implementation of LED light on a budget device.
A 5MP Selfie camera (interpolated to 8MP) is good outdoors and decent indoors. In addition, you are getting a front facing LED flash, which is better than the one found on Ulefone Be Touch or Zeaplus M7 I've tested but much worse than the former flagship class vivo Xshot. Still, it is a pretty neat feature and it may help you taking a few selfies in a night club.
Overall, Umi Iron actually has a good camera for daylight images outdoors as images have lots of details, colours look natural and pictures look sharp overall. However, the dynamic range is usually off but this is common to all devices in this price range.
The indoors images are also look decent but the night pictures do not impress.
All in all, I am happy with this camera and I am also glad that Umi made a significant improvement in the camera department with the latest software update.
Umi Iron Review: VIDEO QUALITY
The 1080p video quality is quite good. I like the level of details, colours look natural, auto-exposure is not jumping like crazy and overall the footage looks good.
Umi Iron Review: CONNECTIVITY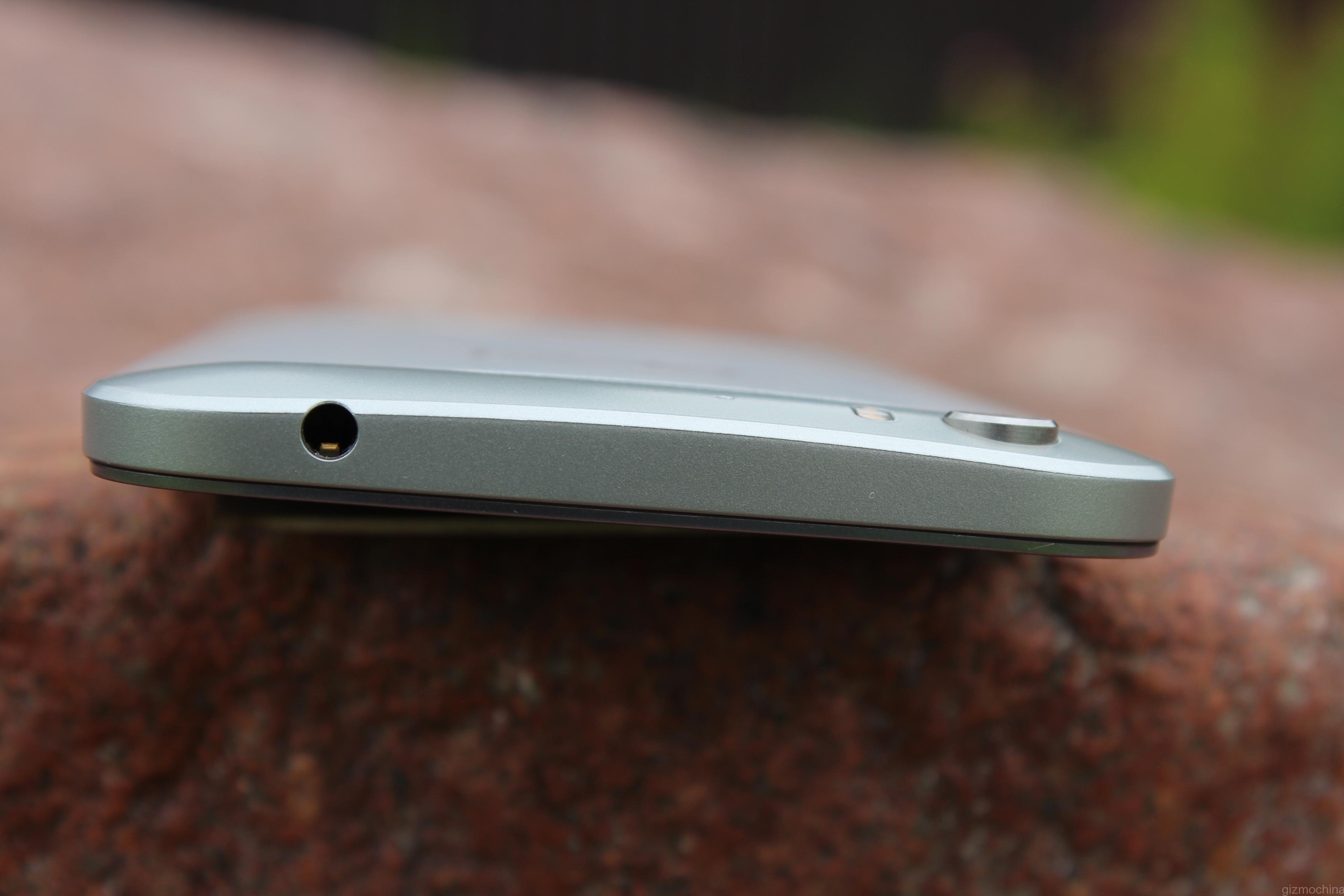 The call quality is good (not on par with flagships though) and signal reception is decent. As far as Wifi, it has a good range and works without interruptions. However, the GPS lock speed is very slow. A very first cold start outdoors took like 2 minutes, which is terrible. Hopefully, this is something that Umi addresses in the future. Once you get a fix, navigation is pretty accurate though.
Umi Iron Review: BATTERY LIFE
A Geekbench 3 test score is very impressive for a budget device as Umi Iron got 6 hours 38 mins screen-on time (dim screen off, auto-brightness on, Wifi with some apps syncing on).
Real life test is not that great but still good. This diagram shows a very intensive use of the smartphone (Internet, Youtube, 3 different benchmarks, gaming, taking pictures, shooting video etc.).
Overall, the device will get you through the day even if you are a heavy user but not a die hard gamer or addicted Youtuber. If you are an average user, you may even get 2 full days of use.
Umi Iron Review: CONCLUSIONS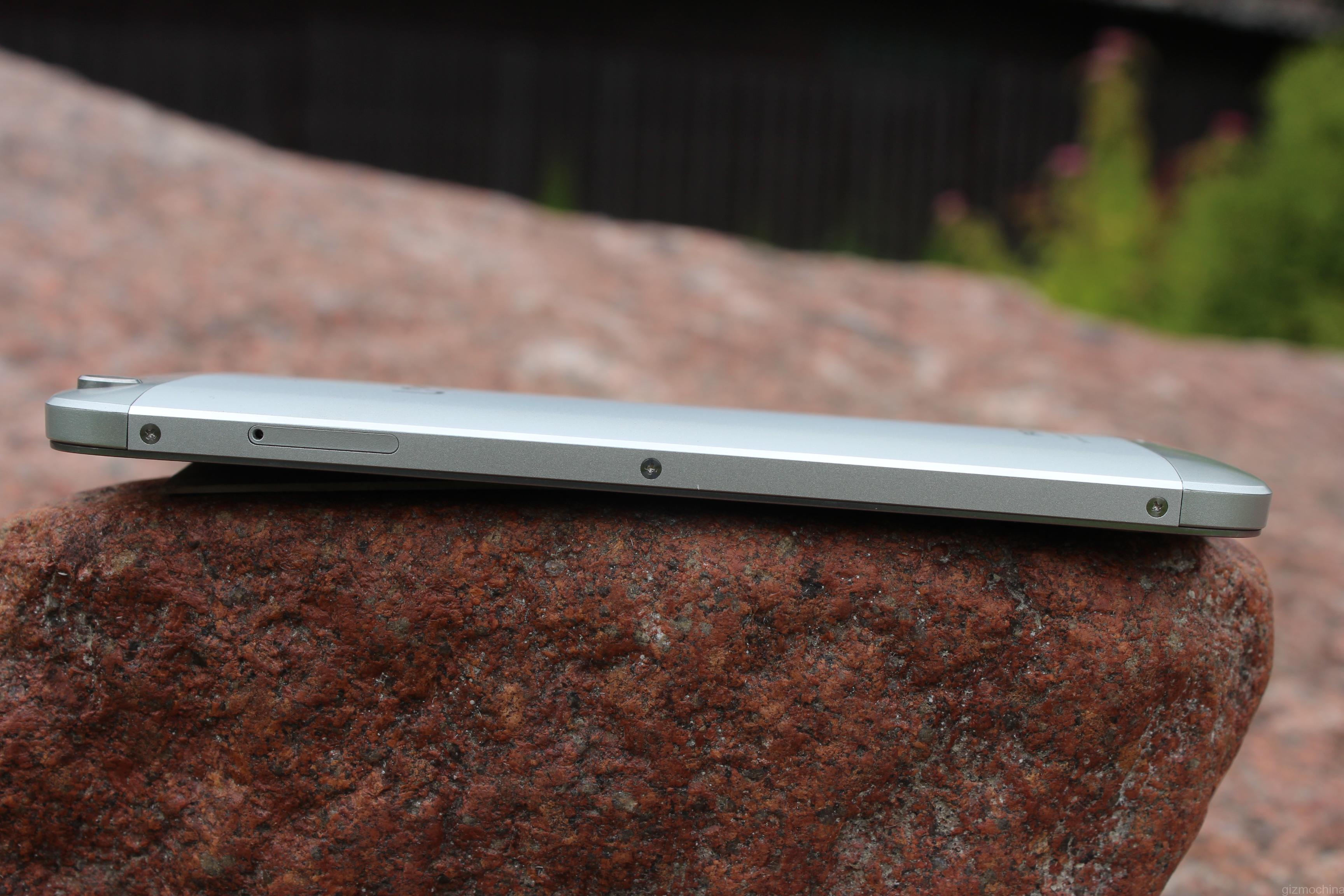 So here it is, Umi Iron, a metal phone for a budget. I would say that the design and build quality are one of the key aspects of this device. A metal back cover and the sides definitely add some premium look and feel and those little screws add a bit of an industrial design impression. Also, a customisable LED is a welcome feature to any device and it seems that Umi has implemented it well on this phone.
Almost stock looking Android 5.1 based UI is great and I have no major complaints doing a lot of daily tasks. One of the selling points of this device is iris scanner and it works. Well, it is not ideal as you need to scan your eyes in good lighting conditions but I am pretty sure that you will get some attention from your friends once they see this feature.
In addition, the phone has an decent camera for outdoors shoots and it is quite good indoors. The night images are not the the best but not the worst either.
There are some issues to address like the music playback at the highest volumes using headphones but Umi knows that and they assert that they've been working on a fix.
Finally, you are getting a good looking device, which has a great, sharp and very bright display, good battery and premium build for under $180. I believe that Umi will fix the rest of the software bugs very soon as the latest software update (V. 1.4) brought a lot of improvements and bug fixes already. I have to say that Umi has some dedication to what they're doing as they are listening to the community (including me) and trying to fix all the issues. That means you are NOT dealing with a knock-off Chinese company, which simply wants to sell the device and provide zero after sale support. Finally, the Umi Iron is a decent offering at it is worth looking at if you are looking for a device which costs below $180.
We wanted to say thanks to Pandawill.com for sending Umi Iron for a review!