Xiaomi Redmi Note 2 Hands On Pictures Here!
We know that you all are excited to see the new Xiaomi Redmi Note 2. The phone features one of the best specs in a device that retails for only about $125. There are many high-end features on this affordable device like MT6795, 13MP camera with PDAF (0.1s focus) and 3060mAh battery with Quick Charge 2.0.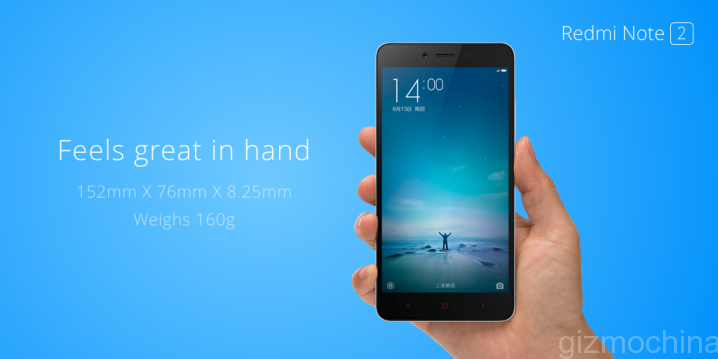 Overall, the Redmi Note 2 is a value for money package. And its time to take a look at a few hands on pictures of the device. The design looks almost the same as the previous generation Redmi Note, with only a few subtle changes.
So, you get a round camera sensor at the back, with the speakers around the center. Another important difference is the addition of the IR blaster on top, which lets your smartphone act as a remote to your home appliances. The option to choose between five different colors  is definitely an added plus.
Here's a quick specs summary before we move on to see the Redmi Note 2 hands on images.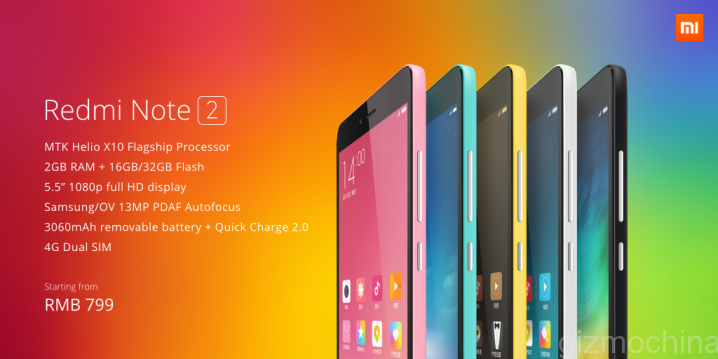 Here's the first official Redmi Note 2 hands on images