Meizu's New Flagship Borrows Design From Apple? Renders & Front Panel Leaked!
Thanks to the confirmation from both Meizu VP Li Nan and CEO Bai Yongxiang, we know that the company is working on a new flagship high-end smartphone. However, given that it is going to be an entirely new lineup (replacing MX5 Pro series), we had no idea what to expect from the device in terms of design, at least till now.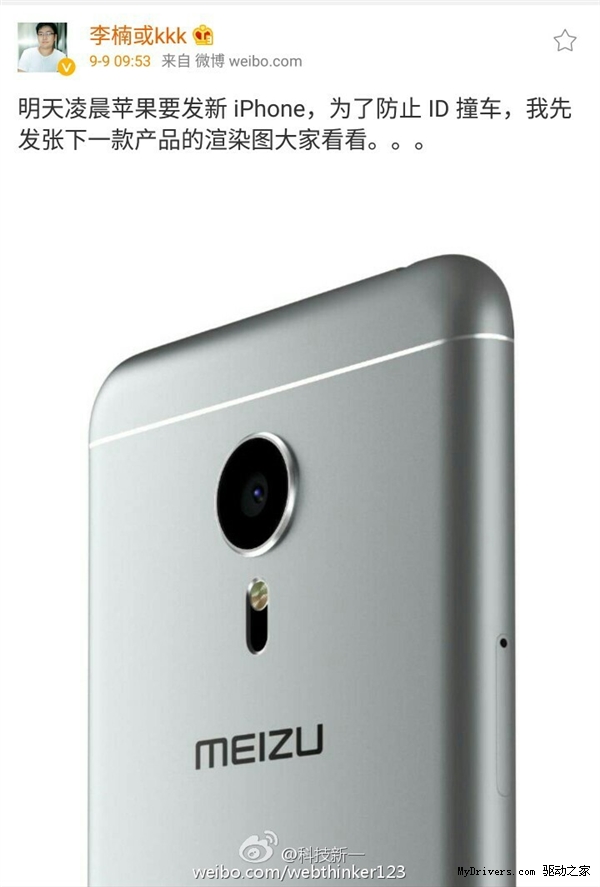 However, VP Li Nan released a new render on his Weibo page earlier today, which shows off the design of the upcoming flagship smartphone to some extent. Interestingly, its not entirely original and looks a lot like the Apple's iPhone series. In fact, Li Nan knows this and that's why he released the pictures before the event later today.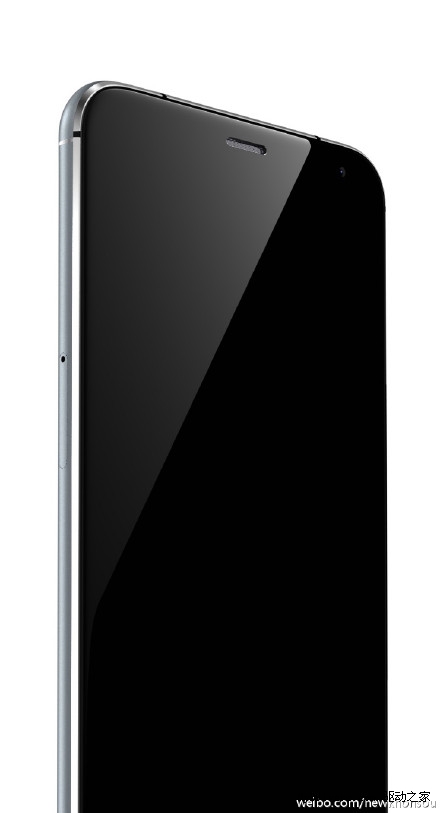 Apple is expected to release at least two devices at today's event in US. One of those devices will be the new iPhone 6S smartphone. And according to Li Nan, the appearance of both the devices could be similar. So, he released the renderings that the company is currently working on, even before the official release of the new iPhone to prevent any accusations about copying the design.
Well, to be honest, Meizu's devices have looked a lot like Apple's iPhone even in the past. Although this device does look like the iPhone 6, it can also be seen as a continuation to the MX5 series styling. Another interesting thing to see here is that the renders have the new MEIZU logo at the back. We can also see a dual LED flash just below the large round camera sensor.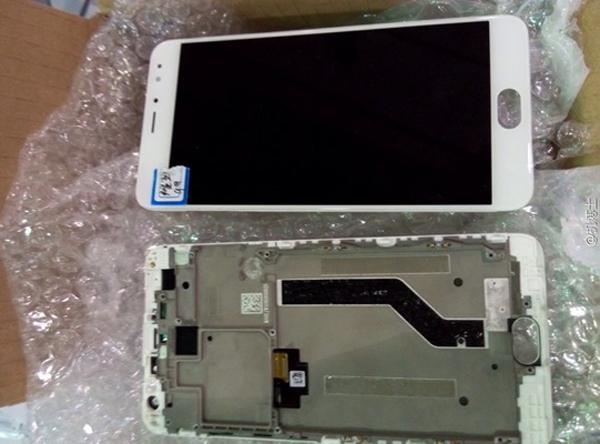 Another image showing off the front panel and the chassis of the device was leaked today. And as you can see, the renders as well as the leaked chassis looks quite similar. So, this could be the final design of the upcoming flagship. You can also see the oval physical home button opening on the front panel which will most likely integrate fingerprint ID as well. The Meizu ME5 front panel is expected to be feature Sharp's 5.5-inch display with 2.5D glass on top.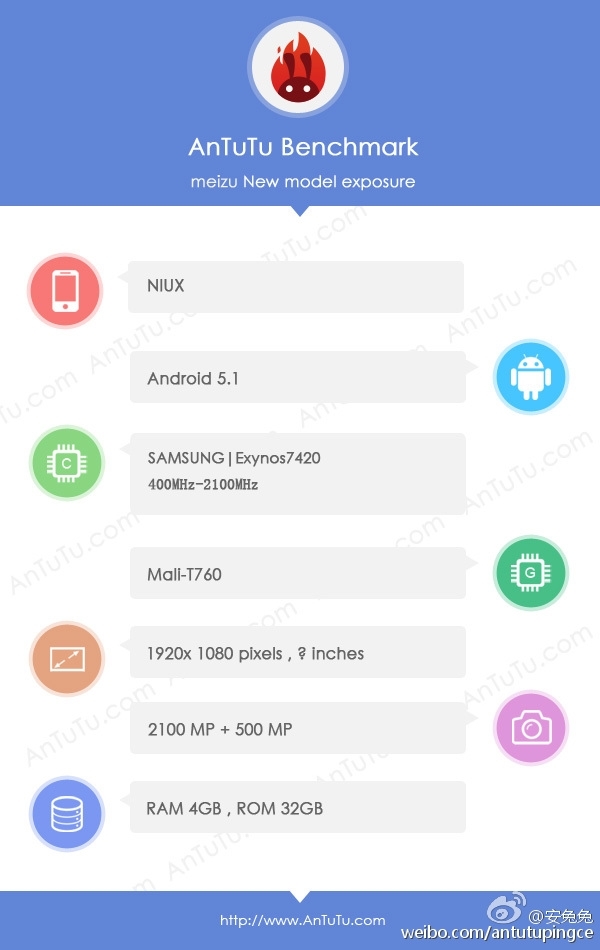 As for the specs, the phone is expected to come with the powerful Samsung Exynos 7420 chipset with 4GB RAM and 32GB of storage. The company confirmed yesterday that all upcoming Meizu devices are going to feature a maximum resolution of 1080p. So, we expect even the new NIUX code named flagship to feature 5.5-inch FHD display. At the back, there should be a 21MP sensor while up front, expect an 5MP shooter.
Since the company is eager to release information about the new handset, we expect a lot more information in the coming days.