Deal – SongYang X25 available at GeekBuying for 52% off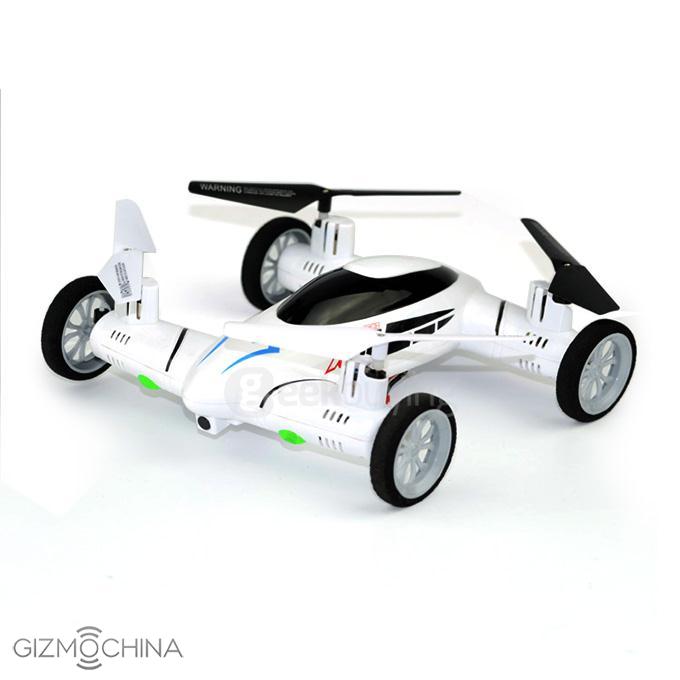 The SongYang X25 is now selling for over 50 percent off on GeekBuying, and if you're looking for an affordable quadcopter that won't take a big bite out of your wallet, now's the time to go get it.
It doesn't say how long the sale will be on, but as of this writing, the SongYang X25 is selling for 52 percent off its regular price, or for only $46.99.  Its features and key specs include a 2.4 GHz transmitter, a one-key return button that allows you to send it back home with just one press, a two-speed switch, and flashing lights that allow you to use the quadcopter at night.  You can also control it via its eight-channel system to have it ascend, descend, go forward or backward, fly to the left side or right side, and even have it do some tricks such as a 360-degree roll.
What else is there to know about the X25?  Its estimated flight duration is at seven minutes, remote control distance at over 60 meters for indoor and outdoor flight, and recharging time at approximately 90 minutes.  The box includes a 3.7-volt, 650 mAh battery for the quadcopter, but you'll have to buy the transmitter's four AA batteries yourself.  The X25 is a relatively compact 150 grams, with dimensions of 23.5 x 17 x 6.5cm.