OUKITEL K4000 With a 4000mAh battery & 5-inch 2.5D display up for pre-order at just $119
We have seen plenty of great options from OUKITEL in the past few months. The company has come up with yet another interesting package, the OUKITEL K4000 which boasts of a large battery that will last you up to 5 days and a strong screen that can resist scratches or any other physical damage.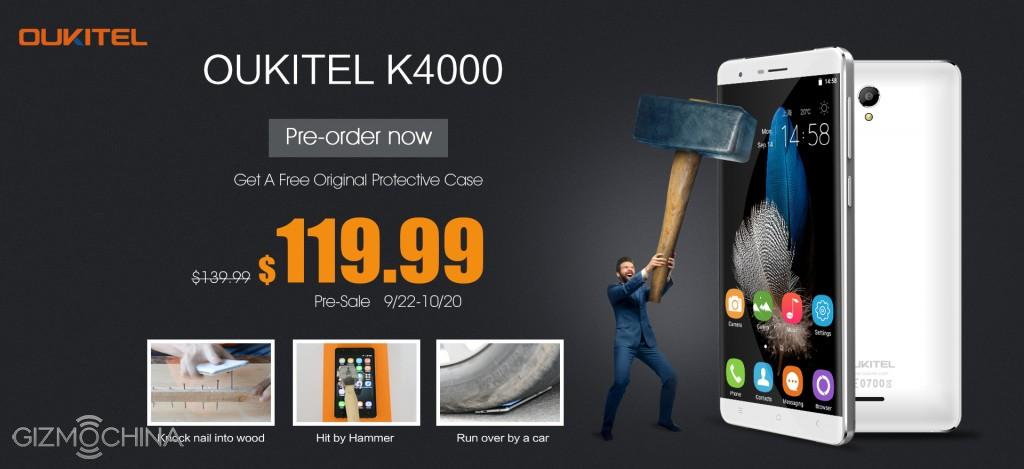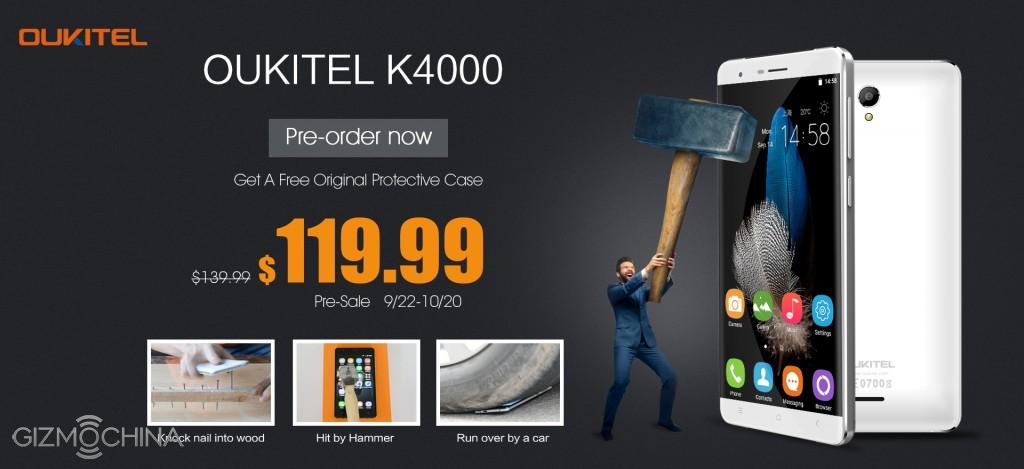 This year we have seen some pretty good looking smartphones from Chinese manufacturers. The OUKITEL K4000 aims to be one of these phones, as it comes with a solid plastic body with a metal frame to ensure that the phone is sturdy. Its a bit thick as compared to most other competitors, but that is because it comes packed with a large 4000mAh battery. To be precise, the phone is 11mm thick, which is around a millimeter thicker than other large battery smartphones. But to compensate for this thickness, you get up to 5 days of battery life with moderate usage. The company claims that if you are into heavy usage, then you can expect the phone to last about 2.5 days. Even if you get around 2 days of usage, the purpose is served.
The OUKITEL K4000 turns out to be the complete package, right? For all these features, you just have to shell out $119, which is a pretty competitive price. The phone is already available for pre-sale via online retailers. What's more, during the initial pre-sale period, you will get a free protective case along with your order.