BLUBOO XFire Will Be The cheapest MT6735 LTE Smartphone in the World, Expected to Cost just $62
Bluboo may not be as famous as UMi, Elephone or other local Chinese manufacturers, but the company sure does know how to make competitive products. The company has just revealed that its working on the BLUBOO Xfire, which is reportedly the cheapest MT6735 LTE smartphone in the WORLD. The phone is expected to cost somewhere around 399 Yuan which translates into just $62. That's the cheapest price we have seen for a 64-bit quad-core 4G LTE device. Looks like the XFire is really here to set fire to the market.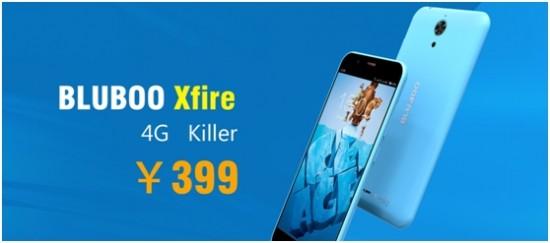 Now you would be thinking, if the company did somehow incorporate MT6735 quad-core chip on board a $62 smartphone, the rest of the specs must suck. But that's not the case here. The guys over at BLUBOO has really surprised us by giving the XFire quite impressive specs for its price segment. For display, you get a 5-inch IPS panel, which should come with at least qHD resolution. The company has not revealed the resolution yet, so we are guessing its qHD, but anything above this (720p) would be amazing.
Given that this is an ultra-cheap device, the phone comes with 1GB of RAM and 8GB of expandable storage. That's pretty acceptable for cheap device. At the back, there is an 8MP OV camera sensor while up front, you can expect to see a 5MP OV sensor.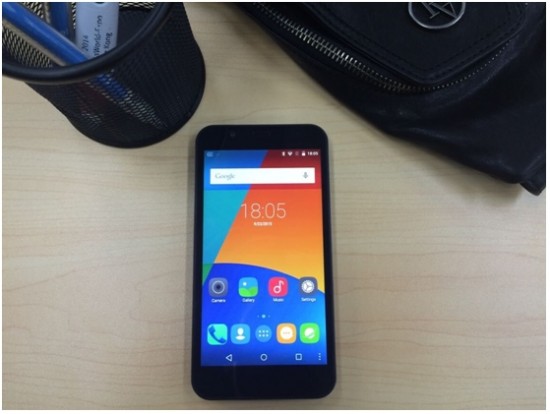 Another big surprise on the BLUBOO XFire is the battery on board. Usually, this is where manufacturers cut down on a cheap device, but this particular phone comes with a 2750mAh battery, which honestly is impressive. With such specs, the phone should definitely run for a day at least. What's more, BLUBOO has promised Pure Android 5.1 Lollipop OS on board. Finally, even in the looks department, the BLUBOO Xfire doesn't disappoint, since it will be available in three different colors, including Obsidian Black, Peal White and Ocean Blue. Other highlighted features include dual Silicon Mic and BOX speaker.
Overall, the BLUBOO XFire is really turning out to be a surprise offering. With a pricetag below $70 and MT6735, the phone will definitely get some love from the budget users. You can expect the phone to launch sometime around late September or early October this year. Stay tuned for more details.
Meanwhile, let me know your thoughts on this super cheap device!