Deal: Best Chance To Save $180 For The Powerful LeTV One Pro!
There's no denying that LeTV One Pro, nearly six months after its release is still one of the most value of money device in the market right now. The all metal built and powerful specs, makes it the OnePlus 2 killer. However, since the phone was essentially released for the Chinese market, many were disappointed with price that they had to pay via third party retailers.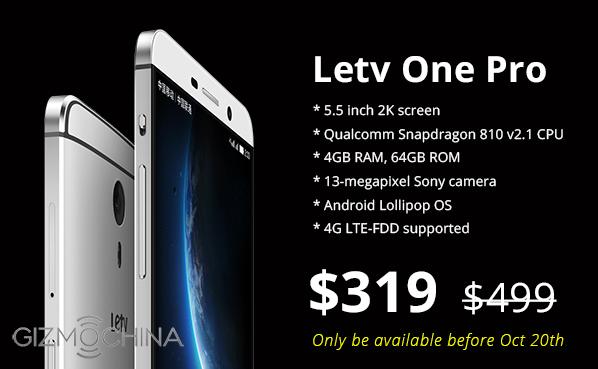 However, now would be a good chance to get the smartphone as OPPOMART is offering this powerful flagship for just $319. That's a great price for a phone with such powerful specs.
To recap, the LeTV One Pro comes with the octa-core Snapdragon 810 chip with 4GB of RAM on board and 32GB of storage. You get a 5.5-inch 2K display from Sharp, which should be vibrant even under sunlight. There's a 13MP OIS camera at the back, and support for FDD-LTE networks. OPPOMART informs us that the model will work in Asia, Europe and Australian continents. Dual SIM support, USB Type-C port and 3000mAh makes sure that the phone outperforms its competitors.
We think for $319, the LeTV One Pro is a great buy! Let us know if you feel the same.
Also, remember that this deal is only till October 20, so make sure to avail this offer as soon as you can if you are interested.