Lenovo Vibe P1 Delivers 3 Hours Of Talktime In Just 5 Minutes Of Charging
OPPO's revolutionary VOOC fast charging technology has received a lot of praises in the past few years. It was one of the first companies to popularize the concept of 2 hours of talktime with just 5 minutes of charging. However, now it looks like Lenovo has taken things to new level by claiming that its Lenovo Vibe P1 with a large battery can give up to 3 hours of talktime in just 5 minutes of charging.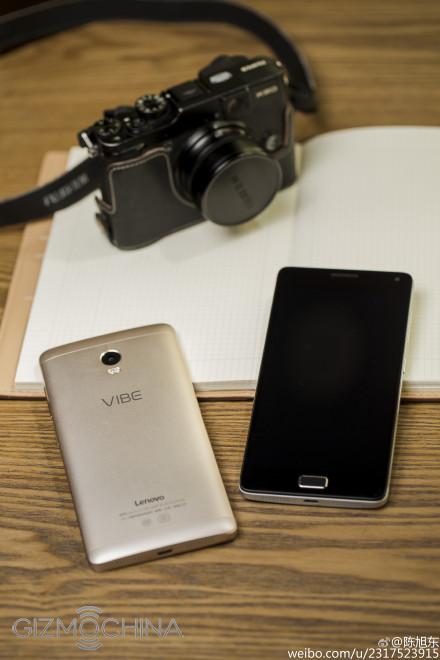 The Vibe P1 features a large 5000mAh high-density Lithium polymer battery on board which reportedly can last for three days in a single charge. Along with this large battery, the company has incorporated a new fast charging technology on the device, called as Rocket Charge. This particular tech allows the phone to charge at an impressive 24W (5V/7V/9V/12V @ 2A), taking things to the next level. As a result, within just 5 minutes of charging, users can expect up to 3 hours of talktime.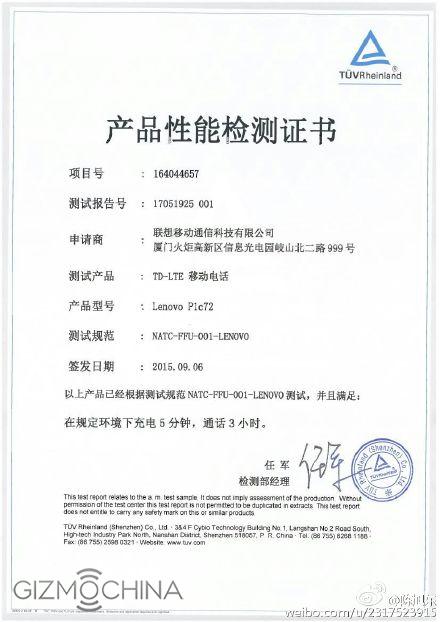 Of course, now we may say that these are just claims made by the company, and actual performance may differ. However, to dismiss these doubts, Lenovo has certified this claim, by TÜV Rheinland. This German company is known to provide technical, safety and other certification services to other companies.
Earlier today, Lenovo's Global Mobile Business President, Chen Xudong posted this picture on his Weibo page. The certificate states that under test conditions, the Lenovo Vibe P1 satisfies the claim that it delivers up to 3 hours of talktime in 5 minutes of charging.
As for the other specs, the Lenovo Vibe P1 features 5-5-inch 1080p display, Snapdragon 615, 2GB / 3GB and 16GB / 32GB expandable storage options, 13MP rear and 5MP front cameras. As for the pricing, the 2GB variant costs $320 while the 3GB one costs around $346.