Xiaomi's 20,000mAh Mi PowerBank Spotted, Supports QC 2.0
Its been about six months since Xiaomi unveiled the lighter and slimmer 10,000mAh powerbank. Now, the company is reportedly set to unveil an even larger version, a 20,000mAh powerbank. The product was first spotted on a retailer website and its expected to go on sale on November 11.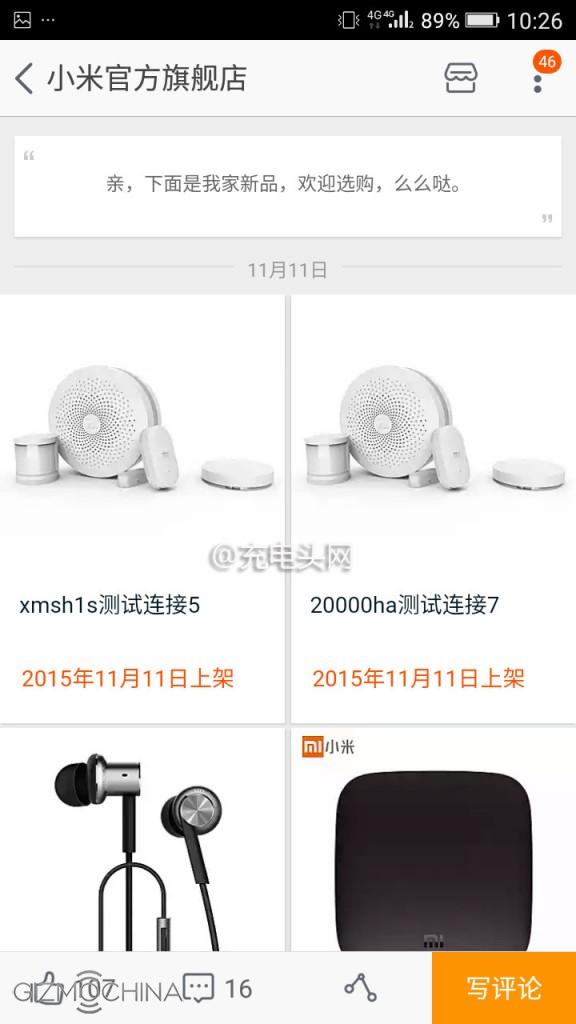 According to the supply chain sources, the 20,000mAh powerbank will be comprised of 6 x 3350mAh high capacity batteries from Panasonic/ LG. It will support Quick Charge 2.0 which means you can charge at 5V 2A、9V 2A、12V 1.5A for a maximum wattage of 18W. Like the rest of the Mi Powerbank family, this particular device is also expected to be compact and portable. Also, despite its large size, the powerbank is said to take only about 5 hours to charge completely.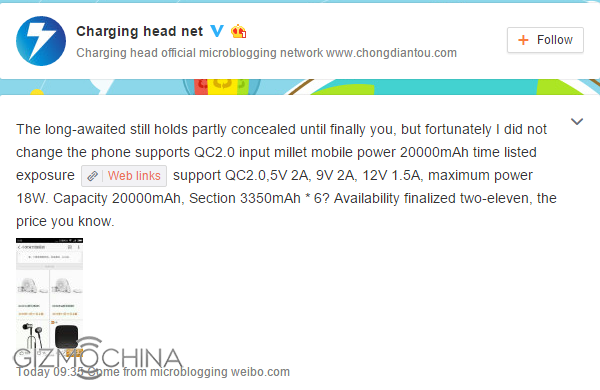 As for the pricing, Xiaomi has always surprised us with its product pricing in the past, and its not unlikely that the 20,000mAh Mi Powerbank could be priced at just 129 Yuan i.e. $21 which will be an excellent price for such a large battery.
So, what do you think about a 20,000mAh Mi powerbank? Any takers if its priced under $25?