UMi will offer UMi Iron Pro for FREE If You Smash Your Elephone P8000 To Pieces
We have seen companies campaign against rivals in the past. The best example would be the recent #taketheedgeoff campaign from OnePlus against Samsung and even the swap your OnePlus 2 for a Pro 5 flagship from Meizu. Now, it looks like UMi wants to take on Elephone as the company has recently kicked off a campaign where it urges Elephone P8000 users to smash their phones into pieces in return for a Free UMi Iron Pro flagship.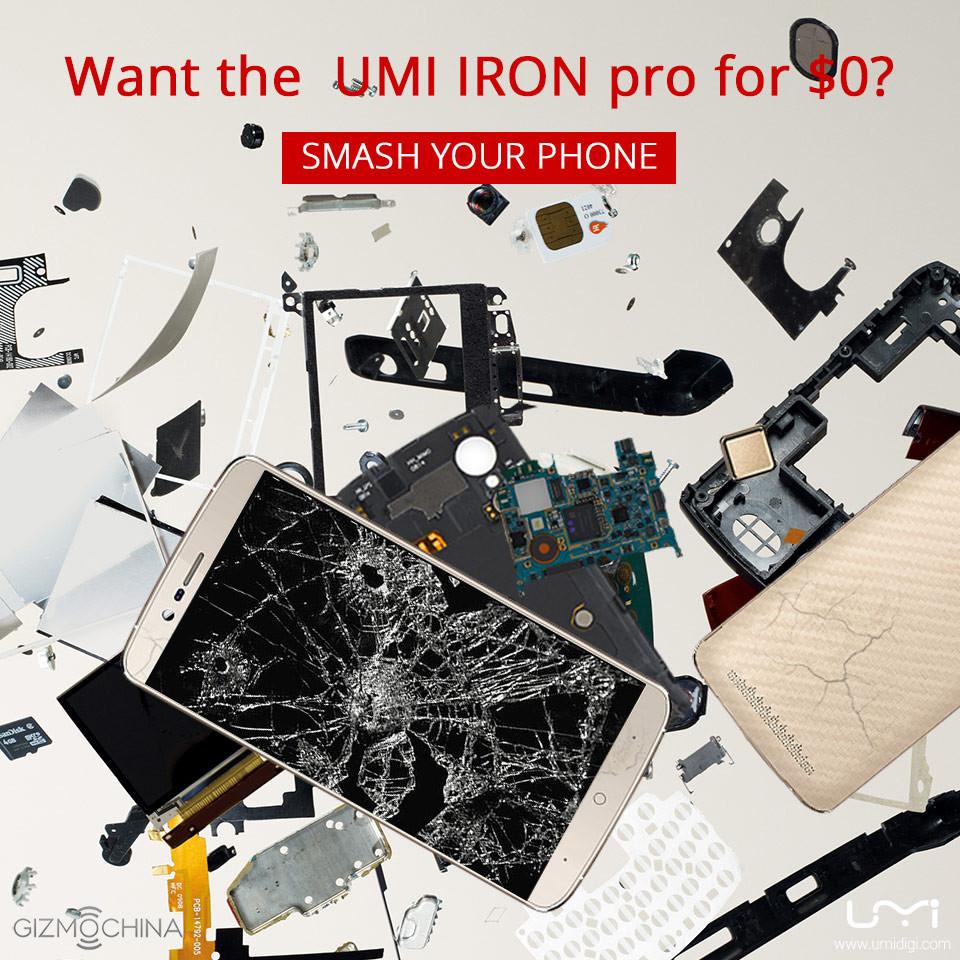 The idea here is simple. You have to record a video of smashing the Elephone P8000 and upload it to YouTube. The company will select the 10 best videos out of all entries and give away a UMi Iron Pro for free. Now, you must be wondering what about the rest of the users who have smashed their phones. Well, the company will offer 50% discount coupon to anyone who posts a video of smashing the P8000. So, you can purchase the Iron Pro for half the price provided you uploaded such a video.
The campaign has already kicked off and will continue till November 9th. UMi will announce the winners on November 10.
UMi seems to be keen on taking on Elephone with this contest. It will be interesting to see how Elephone responds to this move from the rival company.
Hit the source link for more details!
So, what do you think about this campaign? Will you smash your Elephone P8000 for a free UMi Iron Pro?