Xiaomi Mi 5 May Have Just Received China's 3C Certification
November 24 is an important date for Xiaomi fans as the rumored Xiaomi Redmi Note 2 Pro as well as the Xiaomi Mi Pad 2 devices are expected to be unveiled at the "Grand Finale" event. While there were rumors about Xiaomi Mi 5 also launching on the same date, Pan Jiutang, an IHS analyst dismissed those claims and revealed that we will see the Mi Pad 2 at the event.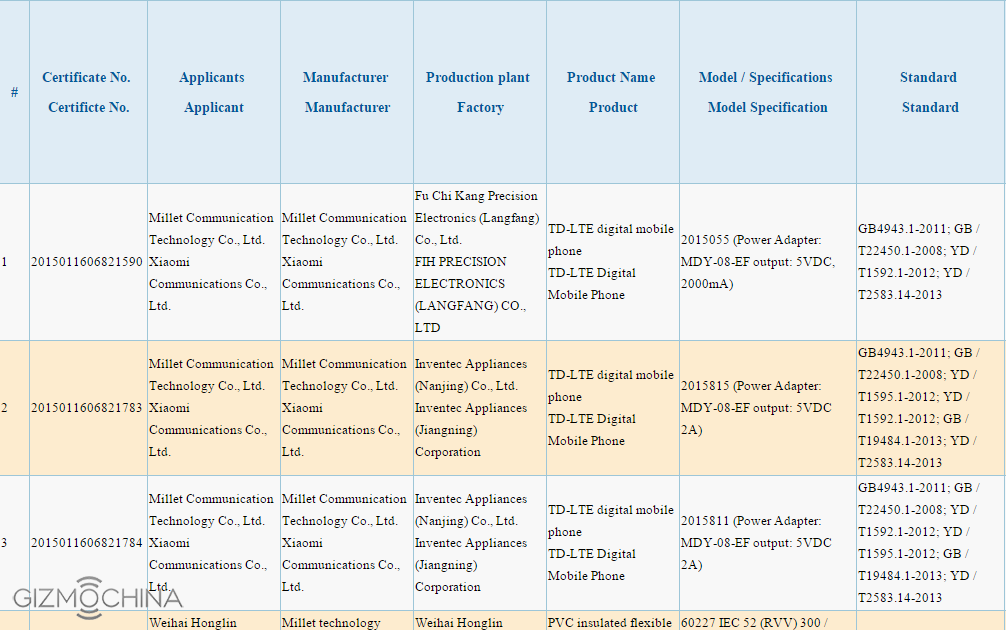 Now a couple of new devices have just passed China's 3C Quality certification website and among them could be the Xiaomi Mi 5 flagship. Two new devices with the model number 2015815, and 2015811 were spotted on the website which could be Mi 5 variants. However, its hard to confirm that right now. As for the third new device that was certified today, 2015055, it is most likely the Xiaomi Redmi Note 2 Pro variant given that a few days back, the 2015056 was certified on the site.
Its really hard to say which devices will meet us at the Nov 24 event. Our guess is the Redmi Note 2 Pro and the Xiaomi Mi Pad, but after today's certification, things get a bit more confusing. Hopefully, in the coming days, Xiaomi could clear out a few things via official teasers.
Stay tuned for more updates.