Elephone Vowney Antutu scores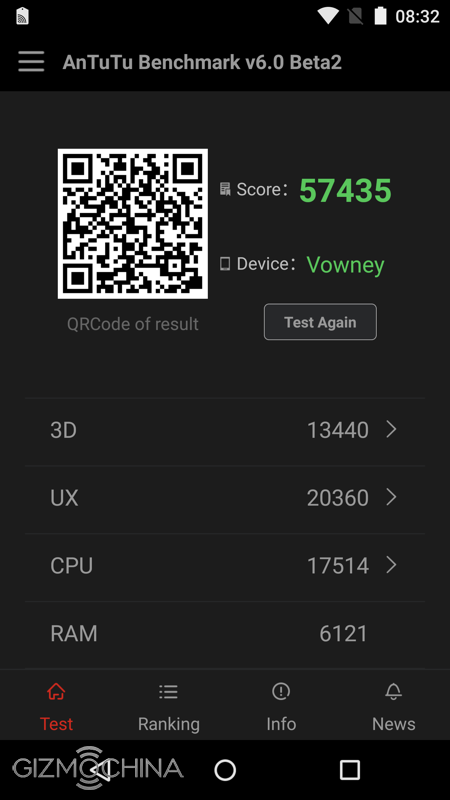 The Elephone Vowney release is getting ever closer and as the release date approaches, more information and news is being made available.
Today we have received screenshots showing the Elephone Vowney Antutu scores.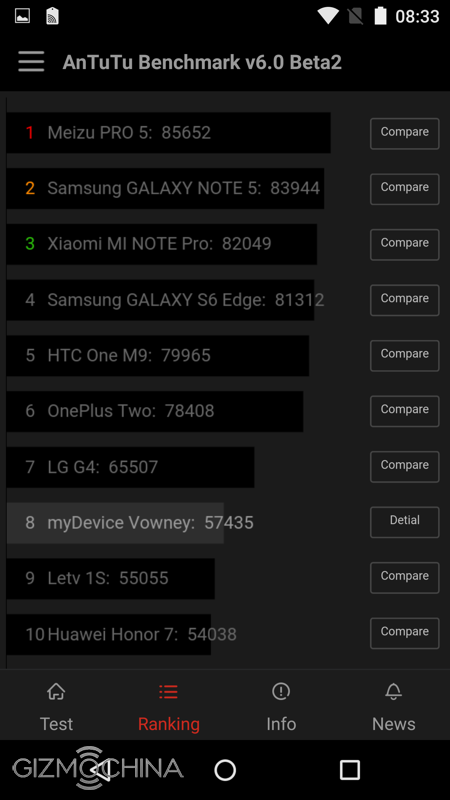 Given the phones 2k bezel less screen and Mediatek Helio X10 (MT6795) cpu clocked at 1.9Ghz, the scores appear to be pretty good, coming in at 57435 whilst looking at the Antutu numbers it may not be the most powerful of the current handsets, but it does represent good value for money and is currently available to pre order for just $299.99
It would be interesting to see how the Vowney Light at $239.99 with its Full HD screen and 3gb of Ram performs in comparison. will the lower screen resolution make up for the 1gb of Ram deficit? do you need a 2k screen and the extra 1gb of Ram? or will you prefer to save $60.
Full specs
CPU-Helio X10 (MT6795) 1.9GHz 64bit Octa core
GPU-Power VR G6200
RAM-4GB
Storage-32GB
Display-5.5″ 2K screen
Battery-4000mAh
OS-Android 5.1
Please feel free to leave comments and questions below
Regards Shanos
Original article posted on gadgetz.tv